2014 Fantasy Auto Racing Preview: Las Vegas
The weekend at Phoenix International Raceway was a tale of domination. Brad Keselowski dominated NASCAR's new group qualifying format by claiming the pole positions in both the Nationwide and Sprint Cup races. Kyle Busch dominated Saturday's Blue Jeans Go Green 200 Nationwide race before rain ended the event, and Kevin Harvick dominated Sunday's The Profit on CNBC 500. Those three drivers barely gave a sniff of success to the rest of the competition, and almost made the weekend processional in nature.
Once Sunday's green flag flew on the Sprint Cup race, Joey Logano led the early running from teammate and pole sitter Keselowski. It wasn't too long before the No. 4 of Harvick started to flex its muscle, though. Once Harvick took the lead there was virtually nothing anyone could do. The season's second race winner led more than three times the laps of his nearest competitor and confidently takes his place among the Chase contenders for 2014.
This week the series heads to another traditional track on the Sprint Cup schedule, Las Vegas Motor Speedway. The 1.5-mile tri-oval is a staple on the Sprint Cup schedule, where the top teams like Hendrick Motorsports and Roush Fenway Racing have found success.
UPGRADE
Kevin Harvick – Harvick simply dominated Sunday's race at Phoenix. After stalking the leading Penske Racing machines through the first miles, he took charge and ran away from the competition for the remainder of the distance. Despite a new team, Harvick dialed in his set-up early, which contributed to him leading 224 of the 312 laps to score his first win with Stewart-Haas Racing. His top-5 and two top-10s at Las Vegas in the last five races help him tally a 20.2 average finish. He only had one finish outside the lead lap in that time as well, which helps him rise to the surface of this week's options.
Dale Earnhardt Jr. – Earnhardt confidently backed up his win at Daytona International Speedway with a top run on Sunday at Phoenix. The veteran driver faced questions about whether he would be a contender the entire season, but he put those to rest with a confident performance Sunday, finishing second after charging hard to overtake Joey Logano in the final segment of Sunday's race. In his last five Las Vegas races, Earnhardt scored four top-10 finishes, as well, which makes him a top fantasy option this week. His average finish in those five tries is 10.2, indicating that he could be in store for yet another top-5 run to continue his strong opening to the 2014 season.
Jimmie Johnson – Having led 211 laps in the last five Las Vegas races, Johnson is one to watch this week. He owns the most victories at the track, and his average finish in the latest five-race span is 9.8, owning a win and three top-10s in that time. His effort in Phoenix, while good, was not on the same level as Harvick. Johnson admitted that he and the team were just a little off during the race and could have used more distance to hone the settings on the No. 48 Chevrolet SS to challenge for the win. The No. 48 team will look for a victory early this season to help it into this season's new Chase for the Championship format, and this week is a great opportunity.
Carl Edwards – Three top-5 finishes in the last three Las Vegas races, including a win, means this week is the second in a row that Edwards should rise to the top. His 8.0 average finish in the last five Las Vegas races is impressive, and he finished on the lead lap each of those tries. He ran a relatively quiet race in Phoenix, one of his better tracks, but managed to come away with a top-10 finish. His eighth-place result, plus one lap led, will give the team a bit of confidence heading to Las Vegas and that could be just enough to make Edwards a solid contender for fantasy rosters this week.
Brad Keselowski – Keselowski figured out how to get the most out of NASCAR's new qualifying format. He took both the Nationwide and Sprint Cup poles in the new format at Phoenix, signaling this team is ahead of the rest in qualifying tactics. That said, Las Vegas has only given Keselowski one lead-lap finish in the last five races. His 25.0 average finish in that time is something serious for this team to overcome. He played second fiddle to teammate Logano through much of last week's race, but snuck past to claim third before the checkered flag without crew chief Paul Wolfe on the box. If his qualifying lives up to the expectations set in Phoenix Keselowski should be in contention for another top finish in Las Vegas.
DOWNGRADE
Clint Bowyer – Almost as expected, Bowyer was not part of the competition at Phoenix on Sunday. His 13th-place effort was not surprising from the No. 15, which has not had the best results at Phoenix. There was some hope that Bowyer would overcome those past challenges and turn in a more impressive result, but it was not to be. He will now unload in Las Vegas with two races gone in the season without claiming his first top-10 finish. While his Las Vegas record includes a top-5 and three top-10s in his last five tries, it looks like this team may need a bit more work to climb the running order, and fantasy owners should be wary.
Kurt Busch – Busch's hometown track hasn't been his best lately. One top-10 finish from a single lead-lap finish in the last five Las Vegas tries demonstrates the struggle Busch has had on this particular oval. His average finish in those last five races is 24.4, which is hugely disappointing from one of the top-tier drivers. Add to those facts the disappointment of losing an engine in spectacular fashion Sunday in Phoenix and you have a fantasy driver that comes with significant risk this week. Busch's DNF in Phoenix forced him to notch a 39th-place finish, which will do nothing to inspire confidence. Engines have been fragile this year; Hendrick Motorsports' in particular. Can the No. 41 team overcome last week's challenges?
Denny Hamlin – One largely anonymous competitor last week in Phoenix was the No. 11 of Hamlin. After such a strong few weeks at Daytona, Hamlin went missing last week in Phoenix. When the distance was complete, Hamlin was only able to muster a 19th-place finish, barely scraping into the top 20. That was not an effort that fantasy owners would have expected, and begs the question whether Hamlin's hot streak is already over. He has just one top-10 finish in his last five Las Vegas races. That finish came in 2011, and despite finishing on the lead lap four of those races, he simply hasn't finished where fantasy owners would expect, making him a risky play this week.
Danica Patrick – After two spins and contact, Patrick had no hope of scoring a decent finish in Sunday's race. She wasn't expected to be one of the frontrunners, but given the domination of her teammate at the front of the order, it would have been reasonable to expect more from her. She claims just one Las Vegas start, coming home 33rd and off of the lead lap. Radio communication last week indicated her frustration at not being able to capitalize on strong machinery, but staying away from contact deep in the field has a lot to do with running a strong race. Patrick hasn't proven yet that she can stay out of mid-pack trouble, and until she starts living up to the expectations of the rest of the team, it would be best to avoid her in fantasy rosters.
Follow @cjradune on Twitter.
Radune was named the 2012 Racing Writer of the Year by the Fantasy Sports Writers Association.
Get a FREE RotoWire 10-day trial (no credit card required) at RotoWire.com.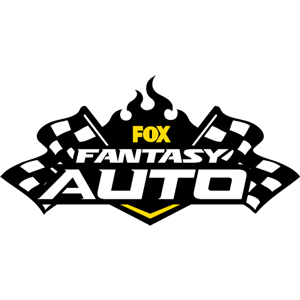 FOX Fantasy Auto
Form a Racing Team, Compete for Prizes
Play Now!