WR preview: Draft two in the top 20
Pick at least one of the top six wideouts in Round 2, and draft at least two of the top 20 in the first five rounds. Select any remaining starting slots before the pool of quality wideouts dries too quickly.
Franchise Makers
Great fantasy scoring wideouts have infrequently occurred in recent years. In the last four seasons, only two wide receivers have scored at least 16 touchdowns, and both Randy Moss (scored a record-setting 23 scores) and Braylon Edwards (16 touchdowns) accomplished the feat in 2007. Only one other player has scored more than 12 during this span, and that was Terrell Owens in 2007 (15) and 2006 (13).
Finding a wideout who has averaged 100 receiving yards for 16 games in a season was also a lost cause in the past four seasons. Only two wideouts have even reached 1,500 yards in a single season during that time. Reggie Wayne and Steve Smith achieved that mark in 2007 and 2005, respectively.
The wideouts who are most likely to reach 1,500 yards and score more than 12 touchdowns are Larry Fitzgerald, Moss, Wayne, Andre Johnson, Smith and Greg Jennings. All own great talent, excellent skills and proven production, and play with strong quarterbacks who frequently target them.
Don't Sleep On
Thanks to the talented tandem of Peyton Manning and Wayne, Indianapolis' No. 2 wide receiver has previously provided No. 1 fantasy starter stats. Playing second fiddle to Marvin Harrison, Wayne had 77 receptions for 1,210 yards and 12 scores in 2004; caught 83 passes for 1,055 yards and five scores in 2005; and had 86 receptions for 1,310 yards and nine touchdowns in 2006. Anthony Gonzalez is poised for his first 1,000-yard season in his third year.
Lance Moore, and not his more heralded teammate Marques Colston, was New Orleans' top fantasy receiver last year. While Colston battled injuries for the second season in his three-year career, his teammate Moore scored 10 touchdowns and fell only 72 yards short of a 1,000-yard season. He was only one of six wideouts who reached double-digit touchdowns last year.
If Matt Schaub can remain healthy for an entire season, look for Kevin Walter to continue his imitation of Ed McCaffrey and post his first season of at least 1,000 yards and double-digit scores. As McCaffrey accomplished so effectively with his talented teammates in Denver, Walter will successfully outmaneuver single coverage as defenses focus on thwarting Johnson and Steve Slaton.
Rookie wide receivers generally reside on fantasy benches rather than serve as bona-fide starters. Only one wideout (Colston in 2006) has reached 1,000 yards as a rookie in the last four seasons and just three have accomplished at least 900 yards (Eddie Royal and DeSean Jackson achieved that last year, and Dwayne Bowe recorded it in 2007). Only Moss has reached 10 receiving touchdowns in the past 11 years as a rookie, and he had 17 in 1998.
However, Jeremy Maclin, Michael Crabtree, Percy Harvin, Brian Robiskie and Hakeem Nicks offer the most upside of the 2009 rookie class with their combination of talent and quality of team's offense.
Maclin could quickly fulfill the role of Donovan McNabb's No. 1 receiver in an already strong passing attack. Though San Francisco has questions at quarterback, Crabtree was extremely productive in college and has the talent and skills to immediately become San Francisco's No. 1 wide receiver. Crabtree will also be playing under the tutelage of 16-year vet Isaac Bruce.
If Harvin can put aside his offseason issues, he can serve as Minnesota's big-play receiver. In addition, Robiskie is considered to be one of the most pro-ready of the rookie wideouts, and he will be working with a solid passing quarterback in Cleveland. Boding well for Hicks, Domenik Hixon showed last year that an inexperienced receiver can post a 100-yard game and a score, largely to the efforts of Eli Manning.
The addition of strong-armed Jay Cutler will help Devin Hester connect on more deep passes and boost his touchdown capability. Cutler will better utilize Hester's great speed with his accurate throws downfield, especially on deep patterns.
Value Buys
Moss was hit hardest by the loss of Tom Brady last season. His catches, yards and touchdowns dropped 30, 33 and 52 percent, respectively, from his record-setting 2007 season. If Brady can approach his superb play of two years ago, he will help Moss reclaim his status as fantasy's No. 1 wideout. Despite Moss' dropoff, he just needs marginal stats improvement from last year's stats. That still would make him worthy as a late first-rounder or early second-rounder.
The departure of Cutler may leave both the stock of Brandon Marshall and Royal dropping relative to their fantasy worth in 2008. If new coach Josh McDaniels successfully creates a mirror image of New England's offense, both Marshall and Royal can recreate the roles patterned after Moss and Wes Welker, respectively. That would leave Marshall as one of the top fantasy wideouts and Royal as a potential No. 1 fantasy receiver.
Not since the days of Jim Kelly, Andre Reed and James Lofton in the early 90s' or even Doug Flutie, Eric Moulds and Reed in the late ¿90s have the Bills produced a successful passing attack. The addition of Terrell Owens to complement Lee Evans could help Trent Edwards jumpstart the passing attack. Both receivers have potential for 1,000-yard and double-digit touchdown seasons. However, another season of conservative playcalling may curtail those high ambitions.
Vincent Jackson may be picked as a second fantasy receiver, but he has the potential to be a No. 1 fantasy wideout for teams. In three straight games to help close the fantasy season (Weeks 14-16), Jackson totaled 18 receptions for 348 yards and two scores. As Philip Rivers' most dangerous target, he's poised for even greater stats this season.
After recording eight straight 1,000-yard seasons, Torry Holt fell off the fantasy map last year. Still, his decline could be attributed to quarterback injuries and poor offensive support in St. Louis. He'll have a strong chance to rebound as David Garrard's No. 1 receiver and add another 1,000-yard season. Garrard helped lesser receiver Matt Jones achieve similar stats to Holt last year. Obviously offering a much more impressive career portfolio, Holt will improve on Jones' stats with the help of Garrard.
Buyer Beware
Roy Williams has only recorded one 1,000-yard season in his five-year career and has amassed just seven touchdowns in the last two seasons. He's a risky wideout to draft as a No. 1 starter, even if he's assuming Owens' role as Tony Romo's top wide receiver. Armed with accumulating more potent stats, Welker, Marshall and Antonio Bryant are several who should be drafted ahead of him.
Some may pick Braylon Edwards based upon his great 2007 season rather than his disappointing last one. Be wary of drafting him too high before proven fantasy starters such as Roddy White, Anquan Boldin, T.J. Houshmandzadeh, Bryant, Vincent Jackson, Colston and Hines Ward.
Final thoughts
Don't be left without one of the top six franchise wideouts to anchor the wide receiver group. Draft early the league minimum starters at wideout and grab the league maximum of wide receiver starters by the draft's first half. Find unexpected value with big names like Moss, Owens, Marshall and Holt. Also receive excellent value with emerging stars like Jackson, Gonzalez, Moore, Royal, Walter and Hester. Bolster depth with rookie sleepers such as Maclin, Crabtree, Harvin, Robiskie and Hicks.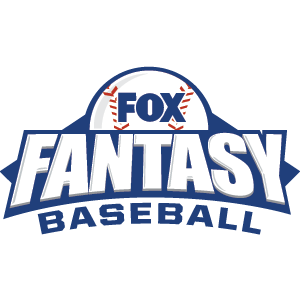 FOX Fantasy Baseball
Join or Create a Free League
Play Now!