Brown, Bennett look to make their mark
It's a mad, mad, mad fantasy world in 2011. The proverbial rulebook has been tossed in the trash can and burned. If your issue included glossy pictures and charts and graphs, then you also created some cool colors and fumes in the burning process.
In any event, many of the old drafting strategies have been kicked to the curb for 2011. Wide receivers and quarterbacks are kicking down the door and invading the first rounds of the draft.
"Three yards and a cloud of dust" is now a term left to NFL Films and discussions of an era gone by. Perhaps I'll resurrect it when I hit the twilight of my carnival barking years.
So, in that vein, I'm taking a long, hard look at some of the second and third wide receivers looking to make their mark in 2011. I suppose that we can push the term "ninja" a little far and starting throwing out Steve Smith of the Panthers, the oft-dismissed Santana Moss or Sidney Rice, who eyes a rebound in Seattle.
I'm going deep with this list. Actually, many of the entrants are long-ball opportunists. Let's get started in Pittsburgh.
Antonio Brown, PIT
Analysis: I dropped in on the Steelers for a training camp workout in Latrobe following the first preseason game. "Whose name is on the marquee for a breakout?" The choice of Brown from those I talked to was unanimous.
Brown, a sixth-round selection out of Central Michigan last season, has taken advantage of fellow second-year receiver Emmanuel Sanders' injury issues. He's displayed great athleticism and concentration in camp and has raised a few eyebrows in Pittsburgh. Brown caught multiple passes in five consecutive games to close out the 2010 campaign.
Sanders returned to the practice field on Wednesday, per Tunch Ilkin of the Steelers broadcast team. Sanders was poised to assume a much larger role for 2011, but had been sidelined because of lingering foot issues. Once he's going full-tilt, the Steelers possess a frightening mix of speed options downfield.
Cecil Shorts, JAC
Analysis: Shorts was drafted in the fourth round of the 2011 NFL Draft out of Mount Union after posting three consecutive 1,000-yard seasons for the Raiders. He's a versatile option, having excelled as a receiver and returner in college while adding a few carries along the way. Shorts has risen up the Jaguars depth chart quickly and may ultimately earn a starting job for David Garrard opposite Mike Thomas.
Earl Bennett, CHI
Analysis: A quick review of Bennett's history reveals myriad injuries, including hamstring and ankle issues. That's the red flag on Bennett coming into 2011. His rapport with Jay Cutler cannot be questioned. Though slowed by injuries in 2010, Bennett still caught 46 passes for his former Vanderbilt teammate (100 in the past two years). If he can stay healthy, the catches and downfield opportunities will come.
As one Chicago reporter astutely observed during an interview with receivers coach Darryl Drake, the Roy Williams lovefest earlier in camp is starting to look a lot like last year's flirtation with Devin Aromashodu. Therefore, Johnny Knox's (you may get a HUGE discount on him right now because of stated depth charts) stock is rising once again, but don't sleep on Bennett.
Kevin Ogletree, DAL
Analysis: Miles Austin has been slowed by a hamstring injury in camp and will not participate in the team's final preseason contests. Ogletree slid into his slot for the Week 2 preseason game and continues to see additional looks in camp. He's just the No. 3 on the depth chart, but a healthy Tony Romo could generate some fireworks in man-coverage. Put him on the "Watch" list.
Donnie Avery, STL
Analysis: Avery was expected to be the leader of the St. Louis receiving corps for Sam Bradford's initiation to the NFL. Instead, Avery sustained a season-ending knee injury during training camp and watched as Bradford spread the ball around to myriad options, including PPR machine Danny Amendola (often dismissed in leagues, but a solid late-WR3 or early-WR4 option).
Avery returns for his contract year and offers Bradford a potent speedster downfield if his knee checks out. He amassed 100 receptions (12.6 yards per catch) with eight touchdowns in his first two NFL seasons. Avery caught multiple passes in 13 of 16 games during his sophomore season.
If Bradford is supposed to take the dramatic leap forward in production this season, a big-time playmaker will need to emerge. Mike Sims-Walker is onboard as a starter, but his inconsistency and frequent injury issues are well-documented. You'd also have to make a bigger investment in MSW (late-WR3).
Arrelious Benn, TB
Analysis: Fellow rookie Mike Williams was the breakthrough star in the receiving corps for Josh Freeman last season with 964 receiving yards and 11 touchdowns. Benn caught 25 passes in 2010, including two catches of at least 50 yards. He shan't challenge for a huge reception total, but I anticipate that he claims a much larger role in-season as he rounds back into game shape.
Benn has been held out of the first two preseason contests while recovering from a torn ACL. Watch his progress in the coming weeks. In the interim, put Dezmon Briscoe on the radar. The sixth-round pick by the Bengals in 2010 has come on strong in Benn's absence and appears set to start the season opposite Williams.
Titus Young, DET
Analysis: Speed kills. As always, the Lions will be one of the often-cited "sleeper" picks as fans and pundits begin to chart their would-be NFC Playoff grid for 2011. The additions made in this year's draft on both sides of the ball and the expected return of a healthy Matthew Stafford has long-dormant Detroit fans cheering.
Young has been added as a fantasy speed option downfield for Stafford alongside the already-formidable three-man crew of Calvin Johnson, Nate Burleson and Brandon Pettigrew. He'll be matched one-on-one on the edges and will leave opposing DBs in the dust. Young has the goods to become an immediate big play contributor.
Greg Little, CLE
Analysis: Little missed the 2010 season for accepting improper benefits at North Carolina. That didn't stop the Browns from selecting the 6-foot-2, 230-pound behemoth in the third round of the 2011 NFL Draft. They looked at his 62 receptions for 724 yards and five touchdowns from 2009 and saw the future.
Little will become an immediate contributor for Colt McCoy in his first full season under center. Mohamed Massaquoi has been unable to participate in workouts because of a foot injury. Brian Robiskie has yet to make a splash (36 receptions in two seasons). Return man extraordinaire Josh Cribbs is an explosive deep threat, but seems unlikely to take on a huge role.
I suspect that Ben Watson and perhaps super ninja Evan Moore (active in the preseason) see a ton of action. But there's room for one more as Colt McCoy continues his development. Little is eager to make up for the lost year and become that guy.
Early Doucet, ARI
Analysis: Doucet made several appearances on the fantasy radar last season. He caught four or more passes in three games during a five-week span in the middle of the season. Doucet registered five receptions of at least 23 yards last season and offers the Cardinals an opportunity to stretch the field.
Teammate Andre Roberts (24 receptions as a rookie in 2010) also warrants watching. Roberts is thought to have a slight edge in camp, per The Arizona Republic, but I'm enamored with the deep threat.
Jason Avant, PHI
Analysis: Avant inked a long-term extension prior to 2010. He proceeded to catch a career-high 51 passes for 573 yards. Avant caught multiple passes in 13 games last season, including a season-high eight receptions against the Bears in Week 12. He also logged seven receptions for 93 yards and a touchdown in the Eagles' playoff loss to the Packers.
The Philadelphia receiving corps is loaded on paper, but virtually every member has an injury concern. Jeremy Maclin is on the comeback trail following a long illness. Newly signed Steve Smith continues to recover from his knee surgery. DeSean Jackson has been slowed by hamstring issues at times during his career. That leaves Avant lying in the weeds.
Jerome Simpson, CIN
Analysis: Simpson closed out the 2010 season with a bang as the Bengals started to look to the future. The 6-foot-2 wideout from Coastal Carolina caught 18 passes in the Bengals' final two games for 247 yards and three touchdowns. He teams with Andre Caldwell, Jordan Shipley (see below), rookie A.J. Green and behemoth tight end Jermaine Gresham to establish the new world order for Andy Dalton.
Jordan Shipley, CIN
Analysis: Shipley excelled as a rookie for the horribly disappointing Bengals last season. He caught three or more passes in 10 games last season, amassing a total of 52 receptions for 600 yards overall. Shipley stands as a potential PPR beast in this setup.
Brandon LaFell, CAR
Analysis: LaFell nearly matched fellow rookie David Gettis' production and started to break through following the Panthers' Week 6 Bye. He caught six passes in the Week 7 win over San Francisco and posted 33 of his 38 receptions in the Panthers' final 11 games.
Gettis' injury opens up a fantastic opportunity for LaFell working alongside Steve Smith and the tight end combination of Greg Olsen and Jeremy Shockey.
Harry Douglas, ATL
Analysis: Speed kills. Longtime readers of my rambling know of my man-crush on Douglas. He's a fantastic deep ball threat and represents a mighty intriguing option in the loaded Atlanta offense. In parts of two seasons (he missed the 2009 season), Douglas recorded 45 receptions for 614 yards and two touchdowns. Given the myriad options available to Matt Ryan in this offense, I don't anticipate huge weekly numbers and a large target count. However, the big-play potential is there for those watching highlight reels.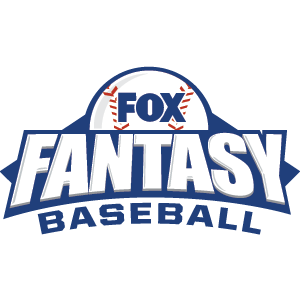 FOX Fantasy Baseball
Join or Create a Free League
Play Now!