2015 fantasy football Top 200 player rankings analysis
I strongly discourage leading fantasy football columns and feature articles with a) the pronoun "I" and b) a question, but why such fauxrage, frustration and confusion when ranking LeSean McCoy first overall heading into 2015? What the heck did Chip Kelly do to you as owners?
RANKINGS: Top 200 (PRINT) | QB (PRINT) | RB (PRINT) | WR (PRINT) | TE (PRINT) | DST (PRINT) | K (PRINT) | Print Draft Kit | PLAY FOX FANTASY FOOTBALL
Yeah, you remember Kelly, the Eagles progressive head coach who, for some unknown reason, redefined Shady's 2014 role within his up-tempo offense by limiting the up-tempo running back who racked up over 2,100 total yards with 11 touchdowns in 2013.
Did I say limited?
Let's take a step back and recall that McCoy wasn't as bad as owners perceive/assume he was; leading to downgrades of his 2015 fantasy projections. After all the obstacles, he finished third in rushing yards behind only DeMarco Murray and Le'Veon Bell.
McCoy finished 12th (RB1 status) in fantasy points among running backs last season (standard and PPR), despite only one touchdown in the first eight games of the season – a drought of more than 25 quarters with no scores.
It was maddening, but not as frustrating as Kelly's decision to mute McCoy's role in the passing game. He finished with career lows in receptions (28), targets (37) and receiving yards (155). McCoy's ability to make moves in space and reach the second level of the defense is what separated him from other running backs in previous seasons. Owners didn't receive that production in 2014 and has caused "out of sight, out of mind" assessments.
If Rex Ryan and offensive coordinator Greg Roman can manage to work McCoy into the passing game like Ryan did with LaDainian Tomlinson with the Jets – 94 receptions 2009-10 – the Bills' starting running back could flirt with 2,000 total yards with double digit touchdowns again.
To be fair to the critics, is my No. 1 overall ranking too much, too soon considering new team, below-average offensive line and question marks at quarterback? Perhaps. But it's not for the sake of just being different. McCoy is only 27 years old, with plenty left in the tank and two years removed from over 2,000 total yards of production. The key to securing top-tier fantasy draft rankings at season's end remains a matter of the Bills' coaching staff adapting to McCoy's strengths and high ceiling in the rush and pass game.
Pros: Where to begin? Over the final two months of the season (nine games), Beckham averaged 133 receiving yards per game with nine touchdowns. As a refresher, here's how Beckham stacked up against the rest of the receiver rookie class.
Cons: Victor Cruz is back and Shane Vereen joins the backfield. From 2011-2013, Cruz averaged 132 targets per season. Vereen was brought to town to support McAdoo's offense. He and Eli Manning needed a pass-catching running back and Vereen has averaged 50 receptions, over 400 yards with six touchdowns over the past two seasons (w/ Patriots). Both passing-game options will cut into Beckham's potential growth. It's not absurd to think the second-year receiver reached a ceiling in an abbreviated rookie season.
Pros: Finished ninth in fantasy points scored and T-3rd with eight touchdowns among running backs last season. He's in a contract year. Miller told the Palm Beach Post he wants to play all three downs, all season as an all-around back. If he achives that goal, he'll remain a Top 12 running back in 2015.
Cons: Although he hovered around 15 touches a game, my thought is that Miller is on a short leash in September. So, a sluggish start could open the door for others. The team drafted the slightly bigger Jay Ajayi in the fifth round of the 2015 NFL Draft. The other guys, Damien Williams and LaMichael James, will build their 2015 fantasy portfolio during training camp to see if any juice exists.
Pros: Despite eclipsing 30 years of age in the process, Gore averaged 1,164 rushing yards over the past four seasons. He's also averaged 43 red zone rushing attempts per season over the past three years. I don't think Dan Herron's playoff production did enough to create a RBBC, but that's not a guarantee. Training camp will provide more clarity to Boom's role.
Cons: Lots of miles on those legs as Gore has averaged 244 carries per season during his 10-year career. Andrew Luck is going to pass … he's going to pass a lot. It's just a matter of Gore finishing off those pass-heavy drives like, say, Eddie Lacy for the Packers and lighting up six points for the Colts and fantasy owners.
RANKINGS: Top 200 (PRINT) | QB (PRINT) | RB (PRINT) | WR (PRINT) | TE (PRINT) | DST (PRINT) | K (PRINT) | Print Draft Kit | PLAY FOX FANTASY FOOTBALL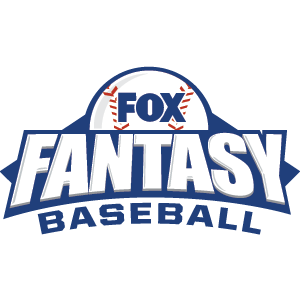 FOX Fantasy Baseball
Join or Create a Free League
Play Now!