This week's 6 fantasy football running back committees to watch
Welcome back to our weekly look at fantasy football running back committee situations. The foundation for this recurring piece will be workload – mainly snaps and touches. Touchdowns and yards are great, but without the volume, you can't count on them on a regular basis.
This week's edition will look a bit different, as usual entries Baltimore and New England don't play until tonight. Also, the blowout games (Falcons, Packers) didn't teach us much, and we didn't have any breakout possibilities except for injury-related situations.
Cleveland Browns
Isaiah Crowell: 30 snaps; 10 carries, 113 yards; two targets, one reception, five yards
Duke Johnson: 24 snaps; four carries, 24 yards, fumble; two targets, one reception, 21 yards
Ho-hum. More of the same in terms of workload, with Crowell having his first productive game since Week 7. You'd think his Week 15 matchup at Buffalo would be an opportunity after seeing Le'Veon Bell gash the Bills for 236 rushing yards. However, Crowell had 110 total rushing yards in his five games prior to Sunday, so trusting him in a fantasy playoff game would be very risky. Trusting Johnson, who has touched the ball 30 times in his last five games, would be colossally stupid.
Denver Broncos
Devontae Booker: 29 snaps; three carries, one yard; two targets, two receptions, 10 yards
Justin Forsett: 26 snaps; six carries, 17 yards, fumble; three targets, three receptions, 18 yards
Green Bay Packers
Ty Montgomery: 30 snaps; nine carries, 41 yards, TD; four targets, three receptions, 45 yards
Christine Michael: 17 snaps; 10 carries, 36 yards
James Starks: Seven snaps; two carries, three yards
Remember back in Weeks 6 and 7, when Montgomery caught 10 passes per game while serving as the Packers' main back, and we wondered why Mike McCarthy would mess with a successful formula? Montgomery had some injury issues, but it looks like we've at least part of the way back to the Pack's productive scheme, as Montgomery has 15 carries with five receptions over the last two weeks. Michael and Starks are unplayable for fantasy purposes, while Montgomery is a flexy WR consideration in PPR leagues. Not a great one, but it's not like we can make McCarthy and Aaron Rodgers throw the ball to Montgomery more often.
Also, McCarthy said this about Montgomery on Monday: "He is a running back. I apologize for not making an announcement. He hasn't been in a wide receiver meeting for months." Good to know.
Houston Texans
Lamar Miller: 32 snaps; 21 carries, 107 yards, TD; one target, one reception, 15 yards
Alfred Blue: 20 snaps; 16 carries, 55 yards; one target, one reception, zero yards
Jonathan Grimes: 17 snaps; one carry, six yards; two targets, one reception, six yards
Here's an interesting new entry. Miller struggled through ankle and rib injuries last week, but had one of his more successful games on a day when he shared the workload more than he had all season. The Texans called 39 running plays while letting Brock Osweiler throw 24 times at Indy, and that's the kind of split you should strive for with such a bad quarterback. Such a situation could repeat itself at home in Week 15 against the Jaguars, and you should play Miller confidently as a high-end RB2. Blue's one solid game probably isn't enough to make him playable.
New Orleans Saints
Tim Hightower: 20 snaps; six carries, 31 yards; two targets, one reception, eight yards
Mark Ingram: 18 snaps; seven carries, 14 yards; two targets, one reception, nine yards
John Kuhn: 18 snaps; one carry, zero yards; two targets, one reception, three yards
Travaris Cadet: 17 snaps; one carries, minus-one yard; five targets, four receptions, 30 yards
When the Saints visit Arizona in Week 15, your guess is as good as ours as to how their backfield will shake out. They didn't run much against the Bucs, and didn't get much done when they did. We can blame some of Ingram's ineptitude on toe and knee issues that limited him last week, but how can you trust him in a fantasy playoff game after seeing him get 18 snaps? When our rankings are published on Wednesday, Ingram will be in super-shaky flexville.
New York Giants
Rashad Jennings: 36 snaps; 15 carries, 45 yards; two targets, two receptions, 12 yards
Paul Perkins: 25 snaps; 15 carries, 45 yards; one target, one reception, zero yards
Shane Vereen appeared poised to threaten the workload of both Jennings and Perkins, but he left Sunday night's game early with a concussion. The Giants' Week 15 home matchup against an average Lions' run defense figures to see more of a Jennings/Perkins split. Just remember that Jennings hasn't touched the ball fewer than a dozen times all season, while Perkins has surpassed that mark just twice. Jennings can start for you in some cases, but Perkins shouldn't.
Extra points
* Jets RB Matt Forte will have an MRI Monday after missing most of Sunday's OT win with a knee injury. If the news is bad, Bilal Powell will be one of two running backs to target from your free-agent pool. Powell ran for 145 yards in relief of Forte, and added five receptions for 34 yards. Why did they ever sign Forte, anyway?
* The other fantasy free-agent target is Chargers RB Kenneth Farrow, who had 78 yards from scrimmage in place of Melvin Gordon. We should get more news on Gordon's hip injury on Monday or Tuesday.
* For the Vikings, Jerick McKinnon didn't run well but caught a half-dozen passes, while Matt Asiata had a one-yard TD. It's possible that I copy/pasted this entry from numerous other weeks, since this situation doesn't change much.
* The rumored Jacquizz Rodgers (two carries, zero yards) emergence didn't pan out in Tampa, despite Doug Martin getting just 66 yards on 23 carries. Charles Sims got seven touches in his return, and could make an impact on passing downs. Martin appears to have held on to his lead-back role, though.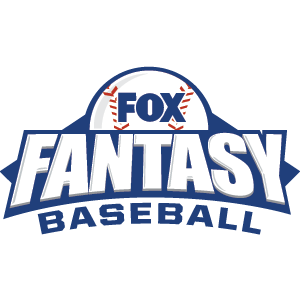 FOX Fantasy Baseball
Join or Create a Free League
Play Now!