Week 9 Fantasy Injury Report: understanding Ty Montgomery's sickle cell trait
Ty Montgomery
Montgomery has been a sudden fantasy surprise playing both running back and wide receiver for the Packers. However, he was inactive Sunday after he reported blood in his urine following the team's win over the Bears in Week 7. Montgomery later revealed the issue was linked to a preexisting condition known as sickle cell trait (SCT). Sickle cell trait has gained notoriety around the NFL this season with multiple players suffering minor issues related to the condition. Falcons running back Tevin Coleman nearly missed a game in Denver due to potential complications stemming from SCT, and Cardinals wide receiver John Brown missed one game following hamstring soreness linked to SCT as well. As previously discussed with Coleman, SCT falls under the umbrella of sickle cell disease (SCD), a group of genetic conditions that impact the red blood cells and their ability to transport oxygen. SCT is considered less severe than sickle cell anemia and rarely prevents an athlete from playing at a high level.
Montgomery was kept under hospital watch for an extended period to insure the issue was minor. He tried to convince the Packers medical staff he was fine for the team's game against the Falcons but was ultimately left off the active roster as a precautionary move. He hopes to practice this week in preparation for the team's upcoming matchup against the Colts and is currently considered day to day. Fantasy owners should feel fine about Montgomery moving forward. Green Bay's decision to waive recently acquired Knile Davis is a good indicator that the team remains confident in the long-term health of both Montgomery and running back James Stark.
Spencer Ware and Jamaal Charles
The Chiefs have been committed to Ware this season riding the hot hand. Unfortunately, a concussion forced Ware out of the team's win over the Colts. Ware reportedly failed to pass a sports concussion assessment test (SCAT) and was diagnosed with the injury. A SCAT is utilized to assess a player by testing a variety of neurocognitive functions and includes things like short term and long term memory recall, balance and eye movement. Ware has been placed in the league's mandated return to play protocol and is a question mark for the week ahead. Ware's injury presents an opportunity for someone in the Kansas City backfield to step up. Unfortunately, Charles won't be that man. On Tuesday, the former Pro Bowl running back was placed on injured reserve because of his ailing knee and will miss at least another eight weeks. Instead, the door is now open for Charcandrick West, last year's leading rusher for the Chiefs. West could serve as a nice fill in for teams suddenly desperate for a running back due to mounting injuries and bye weeks.
Travis Benjamin
The Chargers have had a hard time keeping receivers healthy and it looks like Benjamin is no exception. For the past two weeks Benjamin has been playing with a sprained posterior cruciate ligament (PCL) sprain in his knee. Not as infamous as its partner the anterior cruciate ligament (ACL), the PCL works with its counterpart to stabilize the knee and prevent knee hyperextension. The PCL also acts as the primary axis for rotation at the knee. The PCL is stronger than the ACL and is more difficult to injure on its own. However, isolated PCL sprains are possible and can be a major problem for the knee. If the PCL becomes lax and is unable to remain firm, the fluidity of the joint is compromised and a functional limitation can arise. It sounds as though Benjamin is currently experiencing this problem, despite his attempts to play through the injury. The wide out is slated to get a second opinion on the injury that could influence his next course of action. If he's advised to undergo a more aggressive form of treatment, look for Benjamin to miss an extended period of time. For now he is considered questionable for Week 9.
Turf Burns
Devontae Booker: Booker emerged from Sunday's win with a sore shoulder, though Denver downplayed the severity of the injury. He is considered day to day at this point and should be fine moving forward.
Corey Coleman: The Browns wide receiver was cleared to return to full practice on Monday and is expected back against the Cowboys. Coleman hasn't played since suffering a broken hand in practice following a breakout performance in Week 2 against the Ravens. The injury shouldn't be a factor moving forward and Coleman could have a chance at a big performance against an injury-depleted Dallas secondary. Add him if he's still lingering on the waiver wire.
Jacquizz Rodgers: The Buccaneers running back corp is just as snake-bitten as San Diego's receivers, as Rodgers joins Doug Martin and Charles Sims in the athletic training room. Rodgers suffered a sprained foot in the team's overtime loss to the Raiders and was in a walking boot on Monday. The Buccaneers didn't release specifics regarding the severity of the sprain or the ligament involved. However, it seems unlikely Rodgers is ready to play on short rest with the team scheduled for a Thursday night game against the Falcons. Antone Smith seems like the most relevant fantasy option in Tampa, though it's likely the team will turn to a running back by committee approach.
Ben Roethlisberger and Antonio Brown: The Steelers offense is bit banged up but could get a boost from the potential return of Big Ben. Roethlisberger didn't play in Week 7 and took advantage of a well-timed bye week to let his problematic knee heal. Roethlisberger underwent surgery two weeks ago to address a torn meniscus in his left knee but managed to take reps with the first team in Monday's practice. He still has multiple hurdles to clear before he will be cleared to play, but he is trending upward. If he does play, Roethlisberger will have Brown throw to despite the fact that the Steelers wide out is nursing a hip pointer. The injury isn't considered serious and look for Brown to be in action against the Ravens.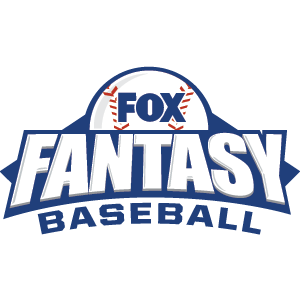 FOX Fantasy Baseball
Join or Create a Free League
Play Now!