Week 8 fantasy football injury report analysis
Ben Roethlisberger
The Pittsburgh signal-caller appears set to return in Week 8 against the Bengals. Big Ben has been sidelined the last four weeks after suffering a sprained medial collateral ligament (MCL) and bone bruise in his knee. This is setting up as the perfect example of being healthy enough to play versus healthy enough to be effective. Roethlisberger's knee isn't expected to be 100 percent healthy and his mobility will likely be limited. While he isn't known for his speed nor ability to take off up the field, Roethlisberger has always been able to elude would-be tacklers and extend a play. This skill would prove particularly useful against a Bengals team that's in the top 10 for sacks and employs Carlos Dunlap, the league leader in quarterback takedowns. Fantasy owners might want to consider a safer, healthier option at quarterback, at least until Roethlisberger proves he's shaken off the injury.
Dez Bryant
Last week gave fantasy owners a preview of the impending headache that could come with owning Bryant. After days of reported improvement in his surgically repaired fifth metatarsal, the Cowboys' receiver was ruled out for Week 7. Bryant reportedly felt pain at the injury site and the team opted to quash the possibility of an early return. Ever since Bryant suffered the break in Week 1, I have warned about the perils that come with this type of injury. Fifth metatarsal fractures need time to heal and the risk of re-injury is considerably high. The Cowboys are well aware of this and have taken regular scans of the area to ensure the healing process is occurring in an appropriate manner and that the surgical hardware is adequately doing its job. After weeks of saying Bryant would miss minimal time, the team now appears to be aiming for a Week 9 return against the Eagles. Keep Dez on your bench for now and consider shopping him around for a healthier but less talented player.
Carlos Hyde
San Francisco's lead running back is reportedly dealing with a stress fracture in his foot, though he has not missed any games to the injury. However, the 49ers remain tight-lipped on specifics. It could easily be that Hyde isn't dealing with a true stress fracture but rather a stress reaction, which is the precursor to a stress-induced break and often involves the outer layers of the involved bone. The best treatment for both injuries is rest, but it doesn't seem that the team has discussed holding Hyde out for an extended period. Instead, the Niners appear comfortable enough with his current status to merely limit his load throughout the practice week and allow him to play on Sundays. It's a slippery slope to climb and Hyde's inherent injury risk should be elevated for the immediate future. The return of Reggie Bush did allow San Francisco to reduce Hyde's workload against Seattle last Thursday, though that decision won't provide comfort for fantasy owners. Consequently, Hyde is a precarious play, and it wouldn't surprise if he eventually misses time.
Joseph Randle
The Cowboys, already playing without their starting quarterback and top receiver, are expected to traverse the next few weeks without Randle, as well. Randle started against the Giants on Sunday but was forced out of the game early in the first quarter with an oblique strain. Randle's absence allowed Darren McFadden to assume a heavier workload and 2008 first-round pick did not disappoint. D-Mac finished with 152 yards rushing on 29 carries and added a touchdown for good measure. As a result, McFadden projects to be the starter for this week, with Christine Michael also likely to see an increase in responsibilities. Randle suffered a similar injury in preseason and sat for roughly two weeks recovering. He seems poised to miss a comparable amount of time, but he may not have a starting job to come back to if McFadden can replicate Sunday's performance.
Arian Foster: The Texans' running back has endured numerous injuries since signing with the team in 2009. Each time, Foster has bounced back and remained a top-tier talent, until another injury came along and once again sent him to the locker room. However, a ruptured Achilles' tendon is in a different class than his previous lower-extremity issues and is more severe than even his herniated lumbar disc and sports hernia surgery. That the injury occurred in the waning minutes of a blowout loss simply adds salt to the wound. Foster's season is over, and with a lengthy recovery process ahead, there's no guarantee he plays in the NFL again. The Texans will turn to Alfred Blue and Chris Polk, but neither appears capable of coming anywhere near Foster's usual stats.
Vincent Jackson: Tampa Bay's veteran receiver left Sunday's loss to Washington with a knee injury, and specifics have not been revealed. Jackson downplayed the severity of the injury and is optimistic about his chances for Week 8. With Louis Murphy suffering a torn ACL in Sunday's loss, Donteea Dye will take over as the No. 3 receiver for the Bucs and could gain added value if V-Jax's undisclosed injury happens to linger.
Marcus Mariota: Like Roethlisberger, the Titans' rookie quarterback is hoping to return after suffering an MCL sprain. However, any functional limitation would likely effect Mariota even more than Big Ben, as the rookie has more potential to pick up points with his feet. While the Texans this week provide a more favorable matchup than the Bengals, Mariota's weapons can't hold a candle to Roethlisberger's.
Emmanuel Sanders: A well-timed bye week should prevent Sanders from missing any games with his injured shoulder. The Broncos receiver suffered an AC sprain against the Browns but spent the last 10 days rehabbing and recuperating. While a stabilizing brace could slightly limit Sanders' range of motion, he appeared unencumbered in Monday's practice and is set to play against the Packers.
Stotts works as a Certified Athletic Trainer (MAT, ATC, PES, CES) and is a former winner of the Best Fantasy Football Article from the Fantasy Sports Trade Association.
Follow @RotowireATC on Twitter.
Get a FREE RotoWire 10-day trial (no credit card required) at RotoWire.com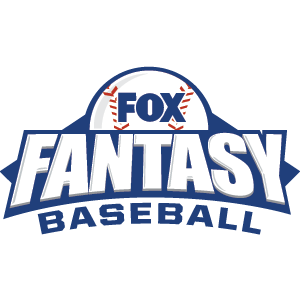 FOX Fantasy Baseball
Join or Create a Free League
Play Now!