Ben Roethlisberger headlines Week 7 NFL injury report
Ben Roethlisberger
The Steelers quarterback has become notorious with playing through injury. Throughout his career, Big Ben has endured a sternoclavicular (SC) sprain and a dislocated rib, an acromioclavicular (AC) sprain, a sprained medial collateral ligament (MCL) and bone bruise in his left knee, a significant mid-foot sprain, a concussion, a broken hand, a partially torn rotator cuff, and even an appendectomy. Sadly he added to the list Sunday by suffering a torn meniscus in his previously injured left knee. The Pro Bowl quarterback has already undergone surgery to address the issue and will not play in Week 7 against New England. The Steelers have yet to commit to a timeline beyond this week, though the team is scheduled for a Week 8 bye.
There is an outside chance Roethlisberger is available in Week 9, based on the surgical route taken. As previously discussed with Adrian Peterson's injury, an athlete who has suffered a tear to one of the cartilage discs of the knee has two real options, a repair or a removal. A repair maintains the integrity of the disc, though they are accompanied by longer recovery periods.
A removal, or meniscectomy, involves simply excising the damaged portion of the meniscus. By removing the problematic tissue, an athlete can make a quicker return to play, though it will slightly increases their long-term chances at developing a chronic condition down the road. The Steelers reported Monday that Roethlisberger had successfully undergone a meniscectomy.
A two-week recovery is a quick turnaround, even for Roethlisberger, and a four-week recovery seems more realistic. Still he's defied the odds before, and more information regarding his status should come to life following the bye. Landry Jones remains in line to start against the Patriots, though his previous play and the matchup don't exactly instill much confidence this week. The expectations for Antonio Brown should also be scaled back though he remains a non-brainer start.
Eddie Lacy and James Starks
The Green Bay backfield is a bit banged up as the top two players on the depth chart are currently hobbled. Lacy is nursing a sprained ankle suffered in Week 5 that limited him at various portions of the team's Week 6 loss to the Cowboys. As a result, his final stat line was a bit underwhelming as he amassed 65 yards on 17 carries.
Lacy's workload remained high, as he was the only running back available against Dallas following Starks' surgery for a torn meniscus. The Packers are estimating Starks will be out four weeks. The team traded for running back Knile Davis on Tuesday to help minimize Lacy's Week 7 wear and tear. Wide receiver Ty Montgomery served as Lacy's backup in Week 6, receiving three carries.
Lacy's ankle injury is likely to linger given the current state of the backfield, and a shortened week only complicates the situation. Look for Lacy to see limited practice reps but suit up Thursday against the Bears.
Turf Burns
Odell Beckham Jr.: The Giants wide receiver had a career day in Week 6, finishing with 222 receiving yards and two touchdowns. The performance is even more impressive considering he missed a majority of the second quarter after suffering a hip pointer. The term hip pointer is used to describe a contusion to the crest of the ilium, one of the three bones that form the hip. Hip pointers can be painful with trunk rotation and are often easily aggravated. Part of the reason for the high degree of pain is the fact that a nerve runs along the iliac crest. Fortunately, it looks as though the injury isn't significant enough to hold him out, giving Beckham a chance to duplicate his Week 6 success in Los Angeles.
Dez Bryant: The Cowboys are optimistic that Bryant will able to return following their Week 7 bye. The Pro Bowl receiver has a tibia plateau fracture in his knee and hasn't played since Week 3. Over the last few weeks there's growing belief that Bryant's injury is more of a bone contusion than a complete fracture, though the healing process for both injuries is similar. Five weeks should be ample time for Bryant's knee to have healed, especially if it was a bone bruise and not a fracture.
Randall Cobb and Davante Adams: It's not just the running backs injured in Green Bay, as a pair of Aaron Rodger's top targets are also ailing. Cobb has been nursing a neck and back issue and appeared to aggravate it against Dallas. He's reported continued soreness though he isn't expected to miss time. Adams suffered a concussion and will be hard-pressed to complete the league's mandated protocol in time for Thursday night. Ty Montgomery could be worth a look for teams in deeper leagues desperate for wide receiver help.
Stefon Diggs: Diggs did not return to practice Monday due to his troublesome groin strain. The team had hoped a well-timed bye week would allow Diggs enough time to fully recuperate, though the injury clearly remains a problem. Look for this situation to remain fluid throughout the week and don't be surprised if it comes down to a game-time decision. Adam Thielen would remain atop the depth chart if Diggs is unable to play.
Carlos Hyde: An undisclosed shoulder injury cost Hyde to miss most of the second half of the team's loss to Buffalo. The team is still evaluating the situation and has yet to release specifics regarding the extent of the injury. Shaun Draughn and Mike Davis likely would split carries should Hyde be forced to miss any time.
Doug Martin (OUT Week 7): Martin did not participate in practice Monday as he continues to battle a troublesome hamstring injury. The addition of Antone Smith is a good indicator that Tampa Bay is at least somewhat pessimistic about Martin's availability. Jacquizz Rodgers remains the top option should Martin remain inactive.
Jordan Matthews: The Eagles wide receiver is dealing with a case of tendinitis in his knee though he isn't expected to miss time. This ailment likely will linger throughout the remainder of the year but should be a nonissue as long as the root of the condition isn't something significant.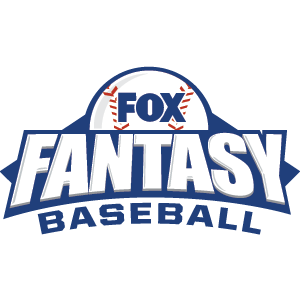 FOX Fantasy Baseball
Join or Create a Free League
Play Now!