Fantasy football Week 7 waiver wire
Two days after the 2013 NFL Draft had concluded, FOX Sports 1's Joel Klatt asked me which rookies I thought would have the most fantasy football impact this season.
My answer was "What if I said nobody?"
The 2012 fantasy football rookie class of Andrew Luck, Robert Griffin III, Russell Wilson, Doug Martin and Alfred Morris, to name a few, had set the bar so damn high, I felt that the 2013 NFL rookie draft class was weak and, in turn, fantasy football rookie impact would be limited when compared to other viable veteran options.
As the calendar flipped from April to May and on into the summer months and training camp, my tone towards a few rookies changed. For example, it was obvious the Pittsburgh Steelers needed help in the backfield and Le'Veon Bell was in a great spot to get touches. However, a foot injury set him back before the season started.
Still, six weeks into the regular season, I'm still somewhat surprised my late-April analysis still holds some weight across the NFL and fantasy football leagues.
Below are fantasy football relevant players selected within the first three rounds of the 2013 NFL Draft.
Quarterbacks
• EJ Manuel (injured – knee)
o 72.5 Fantasy Points (FP)
o 28th among fantasy quarterbacks
• Geno Smith
o 93 FP
o 20th among fantasy quarterbacks
• Mike Glennon (2 starts)
o 30.5 FP
o 36th among fantasy quarterbacks
Running Backs
• Giovani Bernard
o 65.8 FP
o 12th among fantasy running backs
• Le'Veon Bell (2 starts)
o 26 FP
o 48th among fantasy running backs
• Montee Ball
o 12.6 FP
o 67th among fantasy running backs
• Eddie Lacey (4 games)
o 34.4 FP
o 38th among fantasy running backs
• Christine Michael (used sparingly)
• Knile Davis (used sparingly)
Wide Receivers
• Tavon Austin
o 28.9 FP
o 65th among fantasy wide receivers
o Leads league in dropped passes
• DeAndre Hopkins
o 38 FP
o 47th among fantasy wide receivers
• Cordarrelle Patterson (used sparingly)
o Averaging 2 targets per game
• Justin Hunter
o 17.7 FP
o Touchdowns in back-to-back games – nothing since
• Robert Woods
o 43 FP
o 36th among fantasy wide receivers
• Aaron Dobson
o 29 FP
o 64th among fantasy wide receivers
o Second-most dropped passes (6)
• Terrance Williams
o 42.8 FP
o 37th among fantasy wide receivers
o Getting more work with Miles Austin hobbled
• Keenan Allen
o 45.2 FP (34 FP in last two weeks)
o 33rd among fantasy wide receivers
• Marquise Goodwin (used sparingly)
o Caught first touchdown Week 6
• Markus Wheaton (used sparingly)
o Has broken finger at moment
Tight Ends
• Tyler Eifert
o 22.5 FP
o 27th among fantasy tight ends
• Zach Ertz
o 16.3 FP
o Starting to see more targets over Brent Celek
• Gavin Escobar (used sparingly)
• Vance McDonald (used sparingly)
• Travis Kelce (knee injury)
o Placed on IR
• Jordan Reed
o 22.4 FP
o 28th among fantasy tight ends
o Trumped Fred Davis in pecking order this season
Now comes the fun part of this rookie review. After Geno Smith and EJ Manuel, two quarterbacks few owners are actually starting/started on a weekly basis, do you know who the top five rookie leading scorers are?
1) Giovani Bernard (second round)
2) Kenbrell Thompkins (undrafted)
3) Andre Ellington (sixth round)
4) Keenan Allen (third round)
5) Robert Woods (second round)
We can assume had Eddie Lacy not been injured and faced a BYE, he'd be in the top five, but let's admit Bernard was and, to some extent, still is in a RBBC, Thompkins emerged late in training camp as Tom Brady's favorite target, Ellington was behind Rashard Mendenhall and Ryan Williams, and Allen was promoted due to season-ending injuries to Danario Alexander and Malcom Floyd.
The trio of Allen, Reed, Ellington, and Zac Stacy have come on strong in recent weeks and could change the rookie fantasy football landscape, but for right now, the shiny new toys out of the box haven't been fun to play with in 2013.
Week 7 Waiver Wire Targets
Jimmy Graham is on BYE this week. So, I thought we'd go tight end heavy in this week's top five suggestions:
Heath Miller (TE)
Ownership: 47.2 percent
Analysis: Miller has 12 receptions on 15 targets for 154 yards in his last two games. The red zone targets and touchdowns are right around the corner.
Jordan Reed (TE)
Ownership: 2.8 percent
Analysis: Fred Davis has not been targeted the last two games he's played. Reed has nine receptions on 12 targets for 108 yards. Robert Griffin needs somebody not named Pierre Garcon to chuck the ball to and because of Davis' health and struggles, Reed has trumped him on the tight-end depth chart.
Timothy Wright – WR-eligible only on FOXSports.com – working to add TE eligibility
Ownership: Nobody
Analysis: Has 12 receptions on 15 targets last two games. Mike Glennon is using him as a third option behind Doug Martin and Vincent Jackson. It's worth noting that Mike Williams did not play in Week 6 when Wright hauled in seven passes for 91 yards.
Keenan Allen (WR)
Ownership: 16.1 percent
Analysis: Owners were not sold on Allen after posting 15 fantasy points via six receptions for 115 yards and a touchdown against the Raiders two weeks ago. Safe bet his nine receptions for 107 yards against the Colts in Week 6 will have people talking heading into Week 7. He's scored 34-plus fantasy points in two weeks. Philip Rivers and him have something going.
Zac Stacy (RB)
Ownership: 22.3 percent
Analysis: Stacy received 14 carries in Week 6 and 18 carries in Week 7 and racked up 16.8 fantasy points over the two-week stretch. He's definitely trumped Daryl Richardson and Benny Cunningham atop the depth chart – Isaiah Pead is not a factor in the Rams' running game anymore.
As always, fantasy football waiver wire claims vary from league-to-league, team-to-team. So if you have any questions, feel free to leave a comment below or hit me up on Twitter @FOXSportsFowler (better option) and I'll be happy to help.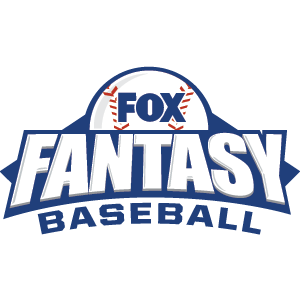 FOX Fantasy Baseball
Join or Create a Free League
Play Now!