Week 7 Fantasy Football Buy or Sell
Having a hard time deciding what to do with a player on your roster? Here's a look at who we're buying and who we're selling entering Week 7 of the Fantasy Football season.
RB: Lamar Miller vs LeSean McCoy
Both running backs bursted back on the fantasy scene with big days, finally providing their owners some production after a few dormant weeks. Where do they stand in fantasy stock market now?
There are similarities between Miller and McCoy. Both play in offenses that have potential, but are prone to rough outings. Both have big play ability and can catch out of the backfield, when given the chance.
At the start of the season, McCoy was ranked much higher than Miller, mainly because it seemed like Buffalo would use Shady as a true workhorse back with Rex Ryan in town. Unfortunately, McCoy was hurt in the preseason and his hamstring has never fully recovered. Even though he's been ineffective on the whole, McCoy has totaled at least 18 touchdowns in three of the four games he's played in, so the coaching staff clearly wants him to be a feature back, as soon as he can handle it.
Miller has never received enough carries to be a true RB1, despite having the talent to do it. In the first week under new head coach Dan Campbell, though, Miller racked up 19 carries for 113 yards and a score. Those 19 carries are tied for the second most Miller has ever received in a single game, which is incredible for a back who averages 4.6 YPC on his career.
I'm cheating a bit, but I'm actually buying both Miller and McCoy. I think Miller is probably the safer choice since he's been able to stay healthier than McCoy, but Shady offers more upside with Tyrod Taylor opening up running lanes and the likelihood of receiving more touches on a consistent basis. Both should be considered low-end RB1 candidates, and you'll want to buy now before they get too expensive down the stretch.
WR: Antonio Brown vs Steve Smith Sr.
Antonio Brown owners may be panicking a bit after two straight games with just three receptions, and that presents a perfect opportunity to buy low on one of fantasy's elite players. There's no reason to think Brown won't pick up right where he left off once Ben Roethlisberger returns to the lineup, and that could be as soon as Week 8.
Remember, Brown was fantasy's clear-cut top receiver with Roethlisberger at the helm, and his first three games of the season (29 receptions, 436 yards, 2 touchdowns) should serve as a not-so-distant reminder of what he's capable of doing. This mini-slump has all been quarterback related, as Brown is healthy and still every bit as capable as he was earlier in the year. He's an absolutely ideal buy candidate.
As for Smith? I'm going to sell. While there's definite value in being the top receiver for a team that's going to have to come from behind a lot, Smith faded down the stretch last year in a big way, putting up less than 50 yards in six of his last eight games. At 36 years old and having already suffered a back injury this season, it's hard to say how well he's going to hold up down the stretch during cold weather games.
Smith remains a boom-or-bust WR1/WR2 option, and he should be treated as such. You just might want to sell at what very well could be his peak, and not wait until he has a few bad games in a row. It's a risk, but I'm selling Smith high and buying low on Baltimore's other receivers (Aiken, Gillmore) for the stretch run.
QB: Drew Brees vs Matt Ryan
Are you just fine with either Brees or Ryan as your starting quarterback? Absolutely. But let's say you don't have either, and are shopping to acquire either Brees or Ryan. Who should you pick?
Gun to your head, you'd probably go with Ryan. He has Julio Jones, after all, who is arguably the best big play receiver in all of football. Drew Brees is alternating between Willie Snead and Benjamin Watson as his top target. There's no comparison.
But here's why I'm buying Brees being the better fantasy quarterback the rest of the way: one team has an elite running game coached by a Shanahan who is going to want that to be the focus, and the other has crazy Sean Payton who wants to air it out.
Yardage often gets overlooked in fantasy, but it creates a nice floor for scoring points. Brees has eclipsed the 300-yard mark in four of the five games he's played in, while Ryan has only hit that mark once in six games. Add in that the Saints D is more vulnerable to the pass than Atlanta, and Brees should be involved in more shootouts the rest of the way.
Both quarterbacks are struggling to find the endzone regularly right now, but that's not entirely uncommon for Ryan, who has totaled over 30 touchdowns just once in his career. Brees has thrown over 30 touchdowns in seven straight seasons. While you have to factor in decline and that shoulder injury that forced him out of action earlier this year, Brees looked great against Atlanta and should find a way to retain high-end QB1 production, even if most of it is volume driven.
If you're looking for a quarterback the rest of the way, Brees is a sneaky target to go after.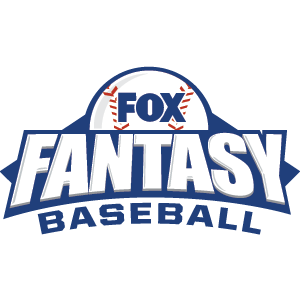 FOX Fantasy Baseball
Join or Create a Free League
Play Now!