Week 6 takeaways: Brady humiliates Titans
We had some shocking upsets and eye-popping box scores in Week 6. Let's get straight to the fun.
Chiefs 14, Redskins 6
• Not that many of you owned him, but Jason Campbell was benched by Jim Zorn … maybe for good. Todd Collins came in and led the offense to, well, not much. I wonder if the Redskins may be interested in a former Notre Dame quarterback who the Browns insist they aren't trading.
• It was nice to see Larry Johnson run like he used to, if only for a week.
• Matt Cassel's streak of consecutive games with at least one score came to an end, but he really didn't need to throw all that much in Week 6. There seems to have been at least one ugly, borderline unwatchable game each week lately, and this was it. Chances are you didn't start many players from either side.
Panthers 28, Bucs 21
• DeAngelo Williams and Jonathan Stewart each topped 100 yards on the ground and also scored, which was huge for them since Jake Delhomme was abysmal against a horrendous secondary. Williams broke out in a huge way with 152 yards and two rushing touchdowns. I hope you didn't give up on him early like some owners I know did.
• To illustrate how bad Delhomme was, Muhsin Muhammad led the team with 27 receiving yards. Ouch. Steve Smith registered just one catch for four yards. Double ouch.
• Cadillac Williams remains the only consistent fantasy option in this Bucs offense. He had 77 yards and a score, which wasn't overwhelming, but good enough to get the job done if you started him in your top two. Admit it — you'd take that more weeks than you wouldn't.
Steelers 27, Browns 14
• I thought the Steelers would try to attack Cleveland's 32nd-ranked run defense in this game, but it didn't quite work out that way. Instead, Ben Roethlisberger threw for two touchdowns and a whopping 417 yards against Cleveland's "I guess their pass defense is just as bad as their run defense" secondary.
• Willie Parker and Rashard Mendenhall both had fumbles, but at least Mendenhall saved his fantasy day (62 rushing yards) somewhat with a score.
• Hines Ward had his best game of the season (8 catches, 159 yards, 1 TD) and has scored in two straight, but I wouldn't get terribly excited since he's not going to be playing defenses quite as bad as this on a weekly basis. Check out the upcoming schedule: Vikings, bye week, Denver and then a rematch with the Bengals, who held him to his lowest receiving yardage total of the year when those two teams met earlier. A good number of the yardage he accumulated against the Browns came after the catch as a result of horrendous coverage schemes. His next few opponents won't be quite as generous.
Saints 48, Giants 27
• I think this week settles the argument of whether you should start a player like Drew Brees against a "tough" defense, or try to play the matchup game if your backup is playing a weaker pass defense. If Brees can throw for four touchdowns and flirt with 400 passing yards against the Giants, he's officially capable of doing anything.
• For those of you who are wondering about the Saints backfield, Mike Bell and Pierre Thomas each had 15 carries today. Bell scored a touchdown, but Thomas compiled 72 yards compared to Bell's 34. Sorry to say, but this looks like it'll be a split workload for the rest of the way, which is going to hurt owners of both players.
• Eli Manning had 178 yards and a score, which is much closer to the norm for him than some of the obscene games he had been posting lately. What's a bit worrisome is the Saints built themselves a big lead, which meant the Giants had to throw the ball for the better part of the game. That was the best Eli could do?
Vikings 33, Ravens 31
• Ray Rice rushed for two touchdowns and led the Ravens with over 100 receiving yards. Doesn't it seem like about three seasons ago that this was supposed to be a backfield timeshare?
• Joe Flacco rebounded from a disappointing Week 5 in a big way with 385 yards, two touchdowns and no interceptions against a defense which usually doesn't concede those kinds of numbers. I stand by my prediction that he'll be a top-five fantasy quarterback by the end of the year.
• Brett Favre can do no wrong. He has turned into a fantasy stud while enjoying the first 6-0 start of his career. Sidney Rice seems to be his favorite receiver, and he's especially valuable as long as Percy Harvin keeps playing hurt. I really didn't see this coming.
Jaguars 23, Rams 20 (OT)
• Maurice Jones-Drew made up for his horried week in Seattle by finishing with a ridiculous 133 yards and three touchdowns on the ground. Guess the Rams run defense still needs some work.
• David Garrard managed to throw for 335 yards, but didn't no touchdown passes and two picks. The good news is he got Torry Holt and Mike Sims-Walker involved &$151; each receiver topped 100 yards, which we haven't said too often about Jacksonville receivers lately. I can't imagine Sims-Walker is on your league's waiver wire, but Holt may be. If he he, he could be worth a flyer if you're hurting at the WR position.
• Steven Jackson had 50 rushing yards on the afternoon while the only other two Rams to attempt a rush totaled five. Jackson also led the Rams in receiving (78) yards and more than doubled the next closest teammate (Keenan Burton with 37). I don't know how many more times I need to say this, but Jackson is the sole source of offense for this franchise right now.
Packers 26, Lions 0
• Poor Kevin Smith. He just can't get going since the Lions usually fall so far behind that they can't run the ball anymore. Too bad the Lions can't play themselves one week — Jones would easily post his best rushing yardage total of the year on his own defense. Book it.
• I'll keep this one simple — the Lions offense misses Matt Stafford (and Calvin Johnson) in the worst way. I got some feedback in my inbox from angry people who started Lions this week, and I'm not sure why. I never suggested you should … at least not this week.
• Considering the big halftime lead, Ryan Grant really should have done a lot better than 90 yards and no touchdown rushes in this game.
Texans 28, Bengals 17
• Matt Schaub … what more can you say about this guy? Would you believe he has more passing yards and touchdowns than Drew Brees?
• Steve Slaton got going a bit. Not on the ground, mind you, but he had 102 receiving yards and two touchdown catches, which will do just fine for his owners since you probably got a bonus for that kind of production. And at this point, you'll take what you can get from him considering the slow start.
• Cedric Benson won't hold the league lead in rushing yards after his 44-yard effort here, but at least he added a touchdown. It's hard to believe his only poor fantasy week this season came in Cleveland of all places.
Cardinals 27, Seahawks 3
• When I suggest the Seahawks had no running game, I mean none whatsoever. Julius Jones led them with five rushing yards, and the team totaled 14 on the ground. Really, Arizona's run defense isn't that good. But I have to wonder whether that kind of inefficiency is some kind of modern era record. Seriously, when was the last time you saw a team rush for 14 yards in a game?
• For as good as he looked last week, Matt Hasselbeck was equally bad in Week 6 by going 10-for-29 for just 112 yards, no scores and a pick. The lack of a rushing attack didn't help, but is this an indication that we can expect a wildly inconsistent season from Hasselbeck? How does he light up the Jags one week and then completely disappear seven days later?
• I think it's safe to say Larry Fitzgerald has his mojo back. He had 13 catches for an even 100 yards and one touchdown. If some of you were able to buy low on him, congratulations. Don't laugh … I'm in a league where he was on the trading block a few weeks back, but I was basically outbid for him by another owner.
Raiders 13, Eagles 9
• I'm going to have some trouble breaking this one down since, had someone predicted beforehand that the Raiders would come out on top, I'd probably have busted out laughing. Now, as I scan the Week 6 box scores, I keep getting fixated on this one, almost like how most of you out there couldn't take your eyes off that bizarre flying weather balloon story last week. Any given Sunday, indeed.
• Donovan McNabb did OK to throw for 269 yards, but zero passing touchdowns? Really? You of all people wanted to be the first quarterback this season to fail to throw for at least one touchdown against the Raiders?
• Justin Fargas rushed for 87 hard-earned yards on 23 carries, which made him an OK pickup in a few leagues out there. Zach Miller was the fantasy hero on the day — he ran for a good number of yards after the catch on his long touchdown reception, but the problem is he can either post a game like this or completely disappear like he has been for the majority of his most recent starts.
Bills 16, Jets 13
• The honeymoon may already be coming to a rapid end for Jets fans and Mark Sanchez. He didn't manage a touchdown pass, but did throw five interceptions on the day, which matched his entire season total for the first three weeks. I hope you resisted the urge to grab him off the waiver wire after he played a bit above his head for the first three weeks.
• Add Thomas Jones' name to the list of running backs who gashed the Bills run defense this year (210 yards, one score). DeAngelo Williams and Jonathan Stewart are next up, and their owners have to be licking their chops in anticipation.
• Trent Edwards left the game with an injury, and Ryan Fitzpatrick looks like he's going to need at least a few weeks to get his timing down with the first-team offense. In case you have to ask … no, don't bother picking him up. Marshawn Lynch is still struggling to get going and may continue to do so until defenses are forced to respect the Bills passing attack.
Patriots 59, Titans 0
• If you thought Derek Anderson's 2-for-17 performance in Buffalo was bad, you hadn't seen anything yet. Kerry Collins went 2-for-12 for minus-seven yards. Minus-seven! Vince Young came into the game later and didn't complete a pass. But honestly, off the top of my head, I can't ever remember a quarterback staying in the game for that long and seeing him finish with negative passing yardage. Tennessee's season is officially a train wreck, and I shudder to imagine what their future holds if this wasn't rock-bottom.
• Tom Brady had a whopping six touchdown passes to go with his 380 yards and interception-free game … and he did all this in snowy conditions with over 20 minutes to go in regulation. Could he have reached 10 had Bill Belichick left him in the whole way and not called off the dogs? I don't doubt it.
• We even had a Laurence Maroney sighting, who had 123 yards and a touchdown on the ground for what was by far his best effort of the season. The problem is you never know which way Belichick may turn on a given week, so just when you rush to the waiver wire to claim Maroney, he'll have a three-carry, nine-yard performance the following week. Just leave all Patriots running backs alone. Your mental well being will be better off in the long run.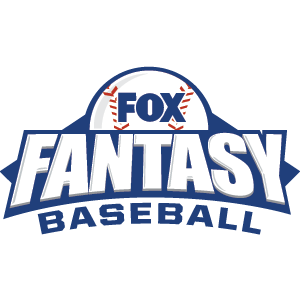 FOX Fantasy Baseball
Join or Create a Free League
Play Now!