Week 6 surprises: MJD runs wild
The games of Week 6 were replete with surprise moments and finishes.
There were several huge upsets, countless dominant fantasy performance and more than a few unmitigated disasters.
I believe that one simple question will account for most wins and losses in Week 6. Which end of the quarterback spectrum were you on? Did you ride high with the aerial assaults, or did your quarterback forget which logo adorned his helmet?
Let's start in Jacksonville, where perhaps his touchdown total didn't shock you, but Maurice Jones-Drew's workload probably raised an eyebrow.
Several days following an outburst about play-calling and the need to get the ball into his hands more frequently, Jones-Drew racked up an astounding 38 touches in the overtime home victory against the Rams. MJD provided fantasy owners with a dominant performance, carrying the ball 33 times for a season-high 133 yards and three touchdowns. It was his second three-touchdown game of the season, and he now leads the NFL in that category. He added five receptions for 45 yards. Dismiss his lost fumble.
I don't know where to begin to dissect the Saints' domination of the Giants. OK, so maybe I do. The Giants failed to surmount any type of push upfront against Drew Brees, thereby allowing him to dissect the secondary and play catch with his receivers. Brees completed 23-of-30 pass attempts for 369 yards and four touchdowns, a positively shocking total against the heretofore impenetrable New York defense.
I won't push much further on this game. Everybody played, and nearly everybody scored. Seven different players scored touchdowns for the Saints. Pierre Thomas owners are still wondering where their love was on Sunday.
Were you surprised at all that Tom Brady didn't get a chance to try and tie the single-game record of seven touchdown passes before sitting down in the ridiculous 59-0 thrashing of the Titans? Brady passed for 380 yards and six touchdowns (three to Randy Moss, two to Wes Welker and one to Kevin Faulk). Brady is tied for third in the touchdown column following that outburst.
It should be noted that all of our usual suspects and longtime fantasy heroes are represented at the top of that leaderboard. Drew Brees sits in the second slot with 13 touchdowns, while Brett Favre and Peyton Manning are tied with Brady for third place.
Who's the leader? Matt Schaub of the Texans, who obliterated the Cincinnati secondary following the departure of pass rusher Antwan Odom, sits atop the category with 14 touchdown passes. Schaub completed 28-of-40 passes for 392 yards with four touchdowns and one interception (two sacks). He's thrown multiple touchdown passes in four of the past five games, including two four-touchdown performances. He is averaging 301.7 passing yards per game.
Tight end Owen Daniels was Schaub's top target on Sunday, hauling in seven passes for 78 yards and two scores. Daniels has now scored four touchdowns this season while averaging 5.3 receptions and 62.3 receiving yards per game.
Ray Rice was on the list of cautionary tales for Week 6 with his date against the Williams Wall on the schedule. Rice caught pass after pass from Joe Flacco, finishing the game with 10 pass receptions for 117 yards. I believed that he'd find success as a receiver Sunday, but his two long touchdown runs gave fantasy owners a nice, unexpected boost. Rice posted touchdown runs of 22 and 33 yards and finished the game with 77 rushing yards against the vaunted Minnesota front.
As mentioned above, ageless quarterback Brett Favre continues to confound opposing defensive coordinators. Favre tormented the Ravens on Sunday, completing 21-of-29 pass attempts for 278 yards, three touchdowns and three sacks. This was the fourth time in six games that Favre did not commit a turnover.
Red zone monster Visanthe Shiancoe was the recipient of two of Favre's touchdown tosses. He finished the game with four receptions for 48 yards, nearly matching his output from Week 5. Shiancoe has been dominant near the painted grass, having caught touchdown passes in four of the past five games.
The other breakout star in Minnesota is third-year receiver Sidney Rice from South Carolina. Rice didn't find the end zone (Bernard Berrian caught Favre's third touchdown pass), but he did stretch the defense to post a six-catch, 176-yard day. He's become a regular contributor to the offense, having posted 56 or more receiving yards in four consecutive games with two touchdown grabs. Forget the flier waiver picks. Go for a repeat performer like Rice.
I expected to see the Jets find success on the ground against Buffalo. However, I couldn't have imagined that you'd see Thomas Jones and Leon Washington combine for more than 300 rushing yards … and the Jets would still lose. Jones rushed 22 times for 210 yards, including runs of 64 and 71 yards. His 64-yard carry marked the longest run of his pro career. Jones then snapped his new high with a 71-yard touchdown sprint.
Jones had a huge day, but the speedy backup Washington rumbled for 99 yards of his own on 15 carries. He added three receptions for 46 yards. Washington has amassed at least 11 touches in five of his six games this season.
Lee Evans finally appeared on the fantasy radar in 2009, and it took an injury to Trent Edwards to make it happen. Backup quarterback Ryan Fitzpatrick worked to stretch the Buffalo defense, connecting with Evans four times for 68 yards and a touchdown. He nearly augmented his receiving total with a fabulous catch along the sideline, but Evans was ruled out of bounds. I won't get overly excited about this sudden surge of productivity, but given the hit-or-miss nature of wide receiver production in 2009, Evans is back on the waiver radar this week.
The Oakland Raiders shocked the football world by posting a 13-9 victory over the heavily-favored Philadelphia Eagles at home. Tight end Zach Miller factored into the offense on a large scale for the second straight week, tying his season-high reception total set in Week 1 with six. One of those receptions proved to be the play of the day, as the third-year tight end caught a JaMarcus Russell pass and sprinted 86 yards for a touchdown. He's averaged 3.5 receptions and 59 receiving yards per game.
Running back Justin Fargas earned the bulk of the workload for Oakland, carrying the ball 23 times for 87 yards. Darren McFadden is close to returning to action, so it's difficult to assess how the workload shakes out going forward. However, we have seen Fargas excel in spurts during his career (when he himself hasn't been injured).
It wasn't a world-beating performance, but given his season-long struggles, I just felt that I needed to acknowledge Larry Johnson's solid day against the Redskins. Johnson amassed 83 yards on 23 carries in the upset road win, adding two receptions for 12 yards. His 83 yards marked a season-best total for Johnson, who has topped 60 rushing yards only twice this season.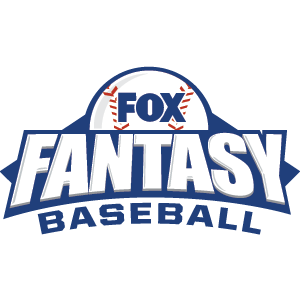 FOX Fantasy Baseball
Join or Create a Free League
Play Now!