Take a chance on Bradford in Week 6
Fantasy Fever is a weekly piece that provides fantasy advice on lineup calls, sleepers, waiver-wire moves and rookie spotlights, along with the occasional ramble or four. Enjoy.
Start 'Em
QB: Sam Bradford, Rams
Coming off an impressive rookie campaign and coupled with the arrival of offensive coordinator Josh McDaniels, Bradford was pegged as a fantasy sleeper at the signal caller position. Braford has been a "sleeper" alright, as the St. Louis passing attack was prosaic (849 yards, 49.7 completion percentage, three touchdowns) in four straight losses to open the season. Because of his ineptitude, as well as the plethora of proficient passers this season, the 2008 Heisman winner's exile to the waiver wire by many a team is not surprising (owned in just 57 percent of FOXsports.com leagues). Yet coming off the bye week with a manageable month ahead (Green Bay, Dallas, New Orleans and Arizona are all susceptible against the pass), Bradford has a chance to be a steal. Facing the NFC's worst secondary in Green Bay this week (299.8 yards per game) should provide a litmus test for Bradford's worth the rest of the season.
Other starts: Matthew Stafford, Matt Ryan
RB: James Starks, Packers
Somewhat of a risky proposition, as Starks' opportunities are often siphoned by Ryan Grant. However, Starks has been getting the bulk of carries this season and has been active in the Packer passing game (13 receptions in the last four games). Also helping Starks' cause this Sunday will be the Rams' rushing resistance, or lack thereof, as St. Louis is surrendering a league-high 179.8 yards a game. The second-year man out of Buffalo hasn't flaunted the dexterity and velocity that was on exhibition in last season's playoff run, but this matchup could provide the platform.
Other starts: Cedric Benson, Darren Sproles
WR: Victor Cruz, Giants
Is it just me, or does "Victor Cruz" sound like the villain in a Jason Statham movie? Anyway, the wideout has made a compelling case as a fantasy contributor with his production the past three weeks, posting 17 receptions for 369 yards and three touchdowns. More importantly, Cruz is summoning the attention of Eli Manning, receiving a team-high 11 targets against Seattle in the slot position. Mario Manningham and Hakeem Nicks are still starters for the G-Men, but Cruz may be the new No. 1 receiver in the New York offense.
Other starts: Stevie Johnson, Pierre Garcon
TE: Jermaine Gresham, Bengals
A.J. Green is acquiring most of the attention for the surprisingly efficient Cincinnati aerial assault, but Gresham has been the team's security blanket. Targeted by rookie Andy Dalton seven times against Jacksonville, Gresham collected five catches last Sunday, equating to 13 receptions with two touchdowns in the past three weeks. In deeper leagues, Gresham is worth the start this week against an Indianapolis defense that has been torched for eight touchdowns this season.
Other starts: Tony Gonzalez, Dustin Keller
DEF: Detroit Lions
Although the Lions are one of the more opportunistic defenses in football (12 sacks, seven interceptions, four fumble recoveries, two touchdowns), the unit is only started in 72.3 percent of leagues. As Detroit is holding opponents to a scant 17.8 points per outing, the men from the Motor City are a must-start.
Other starts: Pittsburgh, New Orleans
Sit 'Em
QB: Matt Schaub, Texans
Nothing but bad news for Schaub owners this week. Primary bull's eye Andre Johnson remains sidelined, opposing a Ravens secondary that is suffocating quarterbacks to a league-low 61.6 QB rating and injury concerns regarding the Houston QB's shoulder and thigh. He may have tossed for over 400 bones last week, but starting Schaub is an unnecessary gamble. (On the bright side, can you imagine the gambling dividends if Schaub can't go on Sunday, forcing…wait for it…MATT LEINART to start? As in the same Matt Leinart who was so intolerable that Arizona jettisoned the field general in favor of Derek Anderson and two rookies last season? Oh my goodness, Ray Lewis must be salivating at the prospect. Alas, Schaub is scheduled to start. Hey, a kid can dream.)
Other sits: Josh Freeman, Jason Campbell
RB: BenJarvus Green-Ellis, Patriots
Remember when Stevan Ridley was supposed to take the reins as New England's principal back? Not that this is condemnation on Ridley, or Green-Ellis for that matter, but the Patriot backfield will continue to be a carousel. Owners had to be encouraged by the Law Firm's performance, but Green-Ellis received the extra reps/opportunities because of an injury to Danny Woodhead. With the diminutive back returning to practice this week, expect Green-Ellis to return to Earth.
Other sits: Shonn Greene, Daniel Thomas
WR: Santana Moss, Redskins
The Eagles' defense has been underwhelming as a unit, but anticipate smothering coverage from the Philadelphia secondary on Moss. Throw in the gamble that comes with trusting a Rex Grossman target, and I don't like Moss's forecast this week. Call it a hunch.
Other sits: Brandon Marshall, Anquan Boldin
TE: Jake Ballard, Giants
Ballard has been the recipient of some fantasy buzz, as the former Buckeye has ventured into the Promised Land in two straight weeks. However, Ballard only has 12 targets on the season, and Manning seems set utilizing his receiving corps as primary options in the passing offense. Unless it's a super-deep league, pass on Ballard until he produces at a consistent rate.
Other sits: Dallas Clark, Marcedes Lewis
DEF: Philadelphia Eagles
This may seem contradicting, as I just stated this unit as reasoning for sitting Moss. Nevertheless, Michael Vick's turnovers continue to put the team in terrible field position, and the whole "defensive consultant" report is too ridiculous to ignore (which we will cover in a second). Don't be burned by the Eagles again.
Other sits: San Francisco, Buffalo
The Armageddon Head Scratcher of the Week
Granted, a movie based on a team of rag-tag drillers saving the world by detonating a nuke on an inbound asteroid should be taken with a grain of salt. However, there remain a few storylines that defy logic and reason that need to be examined with greater scrutiny. These preposterous plot points will be analyzed along with a questionable call from the previous week of football.
Once the crew arrives on the asteroid, they realize they have overshot their intended landing spot and instead have dismounted onto "a steel plate," according to Steve Buscemi's character. Which raises the question: how the hell was Bruce Willis able to reach his daughter via Skype in the middle of a metal minefield thousands of miles away from Earth when I can't get reception in the basement of my apartment? Granted, it is NASA, so I'm sure their wireless capabilities are slightly more advanced than the signal on my crappy Verizon TR-42. Still, hard to believe the beacon discrepancy would remain that large in the private and public sectors.
Speaking of hard to believe, why did Andy Reid name former offensive line coach Juan Castillo defensive coordinator? As the defending NFC East champs, one would think the team could have made a more prestigious and prominent hire than a man who last coached a defensive unit in the 1980s at the high school level. In a related note, the Eagles are surrendering the second-most points in the NFC at 26.4 points per game.
Waiver Wire Watch: Earnest Graham, Buccaneers
LeGarrette Blount's status is unknown at this moment, making Graham a hot commodity on the wire. Although his career total of 1,925 yards in 96 games is hardly awe-inspiring, the former Florida Gator is no stranger to fantasy owners. Filling in for an injured Cadillac Williams during the 2007 season, Graham submitted a superior eight-game stint for Tampa, amassing 700 yards on the ground with 37 receptions for 261 yards, and found the end zone seven times. His 2008 campaign was interrupted by injury, but the Buccaneer back still managed 563 yards on a relatively scarce 132 carries. While his time in 2011 has been limited, Graham has hauled in 23 receptions and owns an ample 4.7 yards-per-carry mark. If he does get the starting nod against the Saints, Graham is a must-play, as New Orleans is conceding 107.6 yards per contest on the ground.
The Real Debate
Much media attention has centered on the Broncos this week, as former first-rounder Tim Tebow is finally under center after a tumultuous two months for the young quarterback. But the heart of the discussion should not be Tebow's merits or projection of play for the rest of the season. Rather, the Real Debate should be this: with Tebow as starter, who is now the highest publicized backup in football? (Confession: I Googled "highest publicized backup" to see what would pop up. First result? Mariah Carey. Go figure.) C.J. Spiller might garner some attention. Brady Quinn is definitely a candidate. After all, the third-stringer did make the gossip headlines this week with a visit to his girlfriend's surgery, a story I suspect wouldn't have been published if the player involved was Caleb Hanie. Yet I believe the title goes to Reggie Bush, who somehow is still making commercials despite backing up a rookie running back. Plus, if Bush was cut, some team would undoubtedly give him a chance, as many believe he still possesses upside despite all evidence to the contrary. So congrats, Reggie. Enjoy your Pizza Hut.
Fantasy Flyer: Damian Williams, Titans
Jared Cook was projected to pick up the slack in the absence of Kenny Britt, and the Tennessee tight end has obliged with two solid weeks for the Titans. However, Williams is aiding Cook in this endeavor, snagging six receptions for 66 yards and a touchdown against the Steelers on Sunday. It's also worth noting that Williams received a team-high 11 targets from Matt Hasselbeck. Nate Washington remains the de facto No. 1 receiver in the passing game, and Chris Johnson will certainly garner his share of attention. The Titans are on bye this week, but for those looking for a deep sleeper (owned in less than 1 percent of FOXSports.com leagues), Williams is your man.
Any Given Sunday Pep Talk
Sometimes NFLers need a little inspiration, or even a kick in the behind, to get properly motivated. Luckily for us, Al Pacino will be reprising his Coach Tony D'Amato character to provide players the necessary pep talk to enable fantasy success. This week's recipient: Tony Romo.
"You know Tony, playing quarterback for the Dallas Cowboys is one of those positions that little kids dream of when they're frolicking in the backyard. You got a hell of a gig, my man. Your job consists of playing a child's game, and for your efforts, you're rewarded with fame and fortune. Beats the snot out of working in a cubicle, doesn't it?
"But with this occupation comes great scrutiny, much more than many of your quarterback brethren. Your every move will be examined, dissected and debated. And the fans are a fickle bunch, aren't they? One week they're ready to coronate you for your valiant exertion in San Francisco, only to burn you at the stake 14 days later after a disappointing display against Detroit. That range of emotions can do wicked things to man's mind.
"Which is why I wanted to talk to you. You're once again taking center stage, this time against the New England Patriots. All eyes will be on your performance, to see if you can bounce back from that heart-wrenching loss and right the ship, or if the Cowboys' season is headed down the drain. Quite the pressure, indeed!
"But victories and defeats are a trivial matter to me, son. I'm here representing the fantasy community, and thus, have just one message to deliver: just be yourself! You may be much-maligned in the gridiron world, but in the fantasy realm, you're a one-man WRECKIN' CREW! You're on pace to toss for over 5,000 yards and 28 touchdowns! And to think, your critics have the audacity to call you a loser. I don't know about you, but those stats seem to sing a winner in my book, baby!
"Forget about the nonsense spraying from the lips of naysayers, Tony. You go DO what you gotta DO, and watch those detractors stick their proverbial foot in their mouth! Now, I can't do it for ya, but if you just play your game, all this baloney will blow over, this much I promise ya!"
Rookie Review: Doug Baldwin, Seahawks
Highlighted in Monday's Stock Watch, Baldwin has strung together two solid showings for Seattle, bringing in 13 receptions for 220 yards and a touchdown in October. Undrafted out of Stanford, Baldwin is a sound complement to Sidney Rice, and should benefit from the focus that Rice receives from opposing defenses. It's always troubling to leave your fantasy fate in the hands of Tarvaris Jackson, but Baldwin is a worthwhile gamble in PPR leagues. (In a related note, I like to thank myself for continuing my DiMaggio-like streak of ripping Jackson in the Fantasy Fever articles. Sadly, Chad Henne's season-ending injury likely ends my weekly barrage of the Dolphin QB. All good things must come to an end, I suppose.)
This Week in Kevin Walter
K-Walt fell short of our predicted four-score assault, but the pride of Ypsilanti posted a decent outing of five receptions, 81 yards and a touchdown. Things look mighty bleak for the Houston passing attack against a blitzkrieg Baltimore defense, but only a fool would bet against the Texan Tornado. In fact, here's a little recognized tidbit about Walter: did you know Ray Lewis performs his idiotic, foolish, pre-game dance only because he lost a bet to K-Walt? The Raven linebacker, infamous for his hubris, made the ill-advised decision of challenging Walter to an arm-wrestling competition. Unbeknownst to Lewis, Walter's favorite movie as a child was Over the Top. In short, Walter ended the match faster than Sly Stallone can turn a trucker hat backwards.
Walter's 2011 Stats: Nine receptions, 130 yards, two touchdowns
Walter's Cornerback Body Count: Three.
Gatorade Shower Goes to: the Lions' fan base.
First Monday night game in over a decade and the Detroit crowd did not disappoint. Hard not to love the Lions.
Personal Foul on: Houston offense.
Really, the Raiders only had 10 players on the field during the final play and you still couldn't score?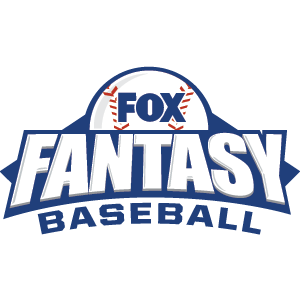 FOX Fantasy Baseball
Join or Create a Free League
Play Now!