Week 6 disappointments: McNabb, Eagles flop
I stared at the top of this space for quite a while this morning. I began writing long passages with question-and-answer sessions to try and help myself understand just what I viewed during Sunday's Week 6 action. After all, there were more than a few head-scratching and head-pounding moments.
Quarterbacks were the story of the day, with several big efforts bringing fantasy owners to the Promised Land. However, more than a few quarterbacks, several of whom had glorious matchups on paper, left fantasy owners flat.
I ultimately scrapped the first several pages of this piece. I'm not Charles Dickens and don't get paid by the word. I'll spare you the lengthy diatribes that have filled my head, railing against the weak efforts put forth by the Titans, Eagles, Giants, Redskins and Seahawks. I'd need a binding machine to put them together.
Instead, I'll single out some of the more vexing performances of the day. Let's start in Oakland, where JaMarcus Russell completed one pass to a wide receiver for two yards … and won. War, Zach Miller.
What happened? The use of the word "disappointment" doesn't adequately describe the performance turned in by the Eagles and quarterback Donovan McNabb. One week after torching the Buccaneers for a huge day in his return to the field, McNabb and his offensive teammates seemingly didn't deplane in Oakland. He completed 22-of-46 attempt for 269 yards and was sacked six times. He didn't turn the ball over, but he didn't find the end zone, either. Sigh.
Fantasy owners were also expecting a repeat performance from Week 5 breakthrough star, rookie Jeremy Maclin. He caught six of his eight targets in Week 5, but caught just one of six passes thrown to him on Sunday, registering a paltry six receiving yards. Needless to say, owners who thought they'd won the lottery on the wire last week were left cold.
Like McNabb, the matchup in Seattle looked mighty attractive for Matt Hasselbeck. The Cardinals entered the game with one of the league's most suspect pass defenses, allowing 303 yards per game, but Hasselbeck completed 10-of-29 attempts for 112 yards with an interception and lost a fumble. Accordingly, T.J. Houshmandzadeh, Nate Burleson and John Carlson were effectively useless for fantasy owners.
I'll let this stat line speak for itself … Julius Jones carried the ball five times for five yards.
Tim Hightower found the end zone against the Seahawks, but it was another pedestrian day for the Arizona running attack. Hightower carried the ball 13 times for 32 yards, adding four receptions for 26 more. Teammate Beanie Wells carried the ball 12 times for 29 yards. That's a positively frightening total.
I don't know where to begin with this one. Mark Sanchez had a decent matchup on paper against the banged-up Buffalo defense. Instead, he performed dismally at every turn against the Bills, given chance after chance to win the game. He completed 10-of-29 pass attempts for 119 yards and five interceptions. In his past three starts now, he's turned the ball over nine times.
One of the things that stood out to me was Sanchez's obsession or fixation or whatever you call his desire to feed Braylon Edwards the ball. He stared Edwards down on attempt after attempt, connecting with his new receiver only three times for 40 yards. Edwards was targeted nine times in the game, several of which were intercepted by the Bills.
Jake Delhomme "guided" the Panthers to a win on Sunday, taking Carolina to Tampa Bay to beat the Buccaneers. He did a great job handing the ball off, but managed just 65 passing yards and a touchdown in a glorious matchup. He was intercepted twice, one of which was returned for a touchdown.
Steve Smith caught one of five passes thrown to him for five yards. He's topped 40 receiving yards in only two of Carolina's first five games. Are you willing to buy low?
David Garrard passed for 335 yards, but failed to throw a touchdown in an absolutely fantastic matchup opportunity against the Rams. He'd performed well in Jacksonville in previous contests. Unfortunately, Garrard watched Maurice Jones-Drew receive all of the goal-line love. He was sacked three times, intercepted twice (one for a touchdown) and added 31 rushing yards to help offset the interceptions, to some degree. Alas, it wasn't the effort fantasy owners were anticipating.
Did you know Garrard currently ranks sixth in the passing yardage column?
Eli Manning certainly wasn't helped by the Giants defense against New Orleans on Sunday. He passed for 178 yards, completing 14-of-31 attempts with a touchdown, an interception and a lost fumble. Overall, his performance wasn't a disaster, but the shootout everyone anticipated never materialized.
Steve Smith of the Giants completed Sunday's blowout loss to the Saints with four receptions for 44 yards. Fantasy owners were happy to get those four receptions following a horrid start for the New York offense.
The Redskins' offense sputtered against the Chiefs, leading to a disastrous loss and the benching of quarterback Jason Campbell. Campbell completed 9-of-16 attempts for 89 yards with an interception and a sack before getting replaced by Todd Collins. He's completed 65.4 percent of his pass attempts in 2009, but the offense has been horrible inside the red zone.
Santana Moss caught only one pass for 42 yards in Sunday's loss to Kansas City. That reception came shortly after Collins entered the game.
Brandon Jacobs carried the ball seven times for 33 yards in Sunday's blowout loss to New Orleans. He struggled with injuries during the game, receiving attention from the medical staff on a couple occasions. He remains stuck on a single touchdown in 2009.
What abjectives would best describe the play of Matt Forte against the Falcons? I'll let you pick the most appropriate. He carried the ball 15 times for 23 yards and fumbled twice near the goal-line, one of which was recovered by the Falcons. His five receptions for 37 yards in this game offered little consolation.
Michael Turner, the other featured fantasy hero in the Sunday night contest, found the end zone against Chicago, but didn't exactly light up the scoreboard. He fumbled again (recovered by the Falcons to retain possession) and never found his stride. He finished the game with 30 yards on 13 carries, adding two receptions for 16 yards. Owners will take the touchdown, but this can't sit too well.
Lee Evans popped onto the fantasy radar in Sunday's upset road win over the Jets. Unfortunately, Terrell Owens wasn't able to find the mark. He caught three of the eight passes thrown in his direction for a measly 13 yards. One of the catches was an 11-yard grab!
The phase-out of Willis McGahee continued when the Ravens visited Minnesota on Sunday. The Vikings blew out to a big lead, forcing the Ravens to pull away from the run game for the most part. However, explosive backfield mate Ray Rice continued to do his damage and relegated McGahee to the role of bystander once again. He carried the ball seven times for three yards, his fourth consecutive game with seven or fewer touches.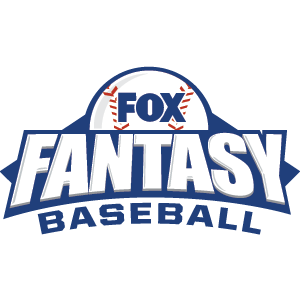 FOX Fantasy Baseball
Join or Create a Free League
Play Now!