Week 5 fantasy football injury report analysis Luck, Steve Smith, LeSean Mccoy
Andrew Luck If fantasy owners invested in Luck weren't already experiencing buyer's remorse, an injury to the Indianapolis quarterback's shoulder left them reeling in Week 4. Conflicting reports on the severity and location of the injury have surfaced, so let's wade through the info.
We know the injury is to his right (throwing) shoulder. The damage left him with a functional limitation and diminished strength, and as a result the Colts opted to hold him out against the Jaguars. However, the injury is being reported as a subluxation AND a partial separation, leading to some confusion.
The shoulder itself is comprised of four distinct joints, but we are just going to focus on two, the glenohumeral joint and the acromioclavicular joint (AC joint). The glenohumeral joint is the ball-and-socket joint of the shoulder, the one most commonly think of when they consider the shoulder. The AC joint sits where the clavicle meets the shoulder blade, acting as a strut for the shoulder and arm. Both joints are vulnerable to injury but each articulation has its own specific injury.
The AC joint can be sprained, often following a direct below or a depression of the shoulder. When this occurs the injury is referred to as a shoulder separation. Shoulder separations occur in varying degrees of severity that are each based on the amount of ligament and soft tissue damage.
The glenohumeral joint can shift out alignment, but when this occurs it is known as a subluxation or a dislocation. A subluxation occurs when the joint is partially displaced and realigns naturally and almost instantaneous by the supportive structures surrounding the joint. The injury is classified as a dislocation when the displacement of the joint is complete. A true dislocation often requires realignment by a medical professional and is considered a more significant injury.
Luck's injury has been reported as both a partial separation and a subluxation. We know this isn't possible since each injury involves a different joint. However, with another report stating that the team was worried about the integrity of the labrum, a primary stabilizer of the glenohumeral joint, it's safe to assume the injury is indeed a subluxation or partial dislocation. Subluxations can result in all the symptoms Luck is exhibiting, but news that the labrum is intact is encouraging. He will receive treatment on the joint leading up to Thursday's game against the Texans.
Luck remains day-to-day, but the Colts' decision to waive Josh Johnson is a good indication they like Luck's odds of returning. However, I wouldn't count on Luck reestablishing himself as a top-tier quarterback this week as the effects of the injury are likely to linger.
Steve Smith The veteran wide receiver didn't finish the team's wild win over the Steelers in Week 4 after suffering a back injury. coach John Harbaugh already ruled out Smith for Week 5 and has classified the injury as multiple "microfractures" in the back. The exact location of the breaks has not been revealed, but fractures to the transverse processes of the vertebrae are relatively common in football.
Each segment of the spine consists of multiple bony extensions, including the transverse processes on each side. These wing-like projections aid in movement, serve as an attachment site for muscle and ligaments, and protect the spinal cord from trauma.
Return to play following a transverse process fracture is surprisingly quick. Last season, Dallas quarterback Tony Romo missed just one game after breaking two transverse processes in his back, and Jets rookie Bryce Petty also missed just one game suffering an isolated transverse process fracture while in college. The main limiting factor is pain and Smith likely will wear a flak jacket or additional padding to protect the affected area when he returns. Smith's absence limits Joe Flacco's ability, despite the matchup, but he could have his top target back by Week 6.
Turf Burns
Victor Cruz: I advised against drafting Cruz before the season started because the ruptured patellar tendon injury he suffered last year is often career-altering. With a quarter of the season in the books, Cruz still has not taken the field. However, it isn't his knee that is delaying his return. Instead, a troublesome calf strain is the culprit as the area remains slow to heal. The Giants receiver opted for a PRP injection to help stimulate the healing response, though he isn't expected to be back for several more weeks. Fantasy owners still holding onto Cruz should cut bait now and add a more reliable wide receiver.
Lance Dunbar: The Cowboys' running game took a hit when Dunbar suffered a torn ACL in the team's overtime loss to the Saints. Dunbar had become a nice PPR option but now is out for the season. Joesph Randle and Darren McFadden will continue to get the bulk of the carries, though this opens the door for former Seahawks running back Christine Michael to get some work.
LeSean McCoy, Sammy Watkins, Karlos Williams: Both McCoy and Watkins remain limited by lower extremity muscular injuries. While their statuses for Sunday remain unknown, coach Rex Ryan did not sound optimistic about their chances. Watkins' odds of playing are slightly better, but that isn't overly encouraging. McCoy is dealing with multiple strains to his hamstring and would be limited even if he somehow makes a surprise return. A concussion to rookie running back Karlos Williams only complicates things. Williams has been placed in the league's concussion protocol and will have to complete each step before returning. If he is unable to do so, the Bills will be forced to use Boobie Dixon at running back against the Titans.
Marshawn Lynch: Beast Mode was a notable absence in Monday's win over the Lions. The veteran running back did not suit up thanks to a hamstring strain. His Week 5 status will depend on how he progresses throughout this week, though early reports are encouraging. Monitor his workload in this week's practice to get a better idea of what to do come Sunday. Thomas Rawls would once again start if Lynch remains hampered.
Stotts works as a Certified Athletic Trainer (MAT, ATC, PES, CES) and is a former winner of the Best Fantasy Football Article from the Fantasy Sports Trade Association.
Follow @RotowireATC on Twitter.
Get a FREE RotoWire 10-day trial (no credit card required) at RotoWire.com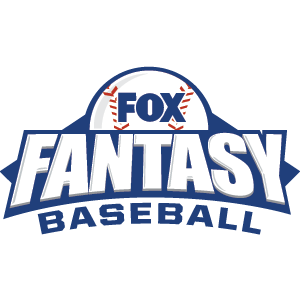 FOX Fantasy Baseball
Join or Create a Free League
Play Now!