Week 4 fantasy football recap: Cairo Santos for the win
How twisted is fantasy football?
After tweeting that Buccaneers quarterback Jameis Winston had tossed four interceptions against the Panthers, the typical Twitter trolls were eager to strike with blood in the water:
@FOXSportsFowler @NFLonFOX Two words: Rookie QB

— RD (@robbiedobsonjr) October 4, 2015
Jameis Winston, sério candidato ao Offensive Bust of the Year https://t.co/mBWGZAGY29

— Matheus Ricardo (@Matricardo95) October 4, 2015
@FOXSportsFowler @NFLonFOX who wants crabcakes

— Kevin Spice (@kspice2803) October 4, 2015
However, despite the four turnovers, Winston's 16.7 fantasy points outscored the likes of Matt Ryan, Tyrod Taylor, Ryan Tannehill, Derek Carr, Peyton Manning, and Joe Flacco in Week 4.
Cairo Santos – 27 fantasy points vs. Bengals
Without question Santos cost people fantasy football wins in Week 4. He connected on two 51-yard field goals and a five-pack from 22, 40, 34, 40 and 29 yards, respectively. The seven field goals were a Chiefs franchise record. Heading into Week 3, only eight NFL kickers had more than 27 fantasy points for the season. Santos scored that in one afternoon albeit in a loss.
Devonta Freeman – 37.9 fantasy points vs. Texans
Whenever a fantasy performance gets me queasy, I bust out the ol' reliable "Wayne's World" reset:
No, the aforementioned spew isn't because I was facing Freeman in Week 4. It's because I own two shares of Tevin Coleman. Although I believe the rookie running back out of Indiana will be worked back into the rotation once he returns from a cracked rib, Freeman has accomplished what I didn't think was possible – he's created space on the depth chart.
Over the last two games, Freeman has rushed 44 times for 209 yards, caught 10 receptions for 133 yards and scored six touchdowns.
Devonta Freeman is the 1st RB to have 3 TDs in back to back games since LaDanian Tomlinson in 2006.

— Michael Rathburn (@FantasyRath) October 4, 2015
Space.
Jeremy Hill – 24 fantasy points vs. Chiefs
Was this the guy you wanted to trade last week?
Now, I know your rebuttal will be something to the effect of "He only got nine carries! Gio got 13. Mehhh!"
Of Hill's nine carries three of them resulted in touchdowns from inside the 10 yard line and a fourth converted a two-point conversion. In other words he hasn't lost the red zone / goal line work to Gio Bernard. The hybrid running back's touchdown came from 13 yards out and he didn't see a target against the Chiefs.
Justin Forsett – 15 fantasy points vs. Steelers
With Steve Smith day-to-day with four broken bones (rib/back reports), look for Forsett to see an increased workload. He only had 25 carries in Weeks 2 and 3 combined, but on the short week and with Joe Flacco / Marc Trestman desperate for options outside of Smith Sr., Forsett carried the ball a career-high 27 times for 150 yards. The Ravens traded for Chris Givens, but outside of Crocket Gilmore – Forsett, Buck Allen and Lorenzo Taliaferro should carry (no pun) the offense.
Chris Ivory – 22.6 fantasy points vs. Dolphins
To be completely honest, I have no idea when Chris Ivory is healthy. He was active last week against the Eagles and didn't see the field. Perhaps it was because Bilal Powell left Week 4's game against the Dolphins in London due to a groin injury, but Ivory's 29 carries were the second-most in his career. The 166 rushing yards were a career-best, while the 5.6 yards per rush could cost some Dolphins' coaches their jobs in the next 24 hours.
Duke Johnson – 26.6 fantasy points vs. Chargers
The Browns may have lost to the Chargers in the most Browns way possible, but a positive was the play of rookie running back Duke Johnson. Before the end of the Cowboys vs. Saints game, Johnson led all running backs with nine receptions for 85 yards with a 34-yard receiving touchdown. Granted, the Chargers defense let Josh McCown look like Bart Starr (26.2 fantasy points), but in a league where fantasy running backs are at a premium and Lance Dunbar's and Chris Thompson's are snatched up, Johnson's 27 percent ownership makes his a viable waiver wire commodity this week.
Todd Gurley – 18.1 and Tavon Austin – 29.4 fantasy points vs. Cardinals
The Rams offense looked good against the Cardinals. I repeat, the Rams offense looked good against the Cardinals.
Last season, Austin caught no more than four footballs in any game. For only the fourth time in his career – and first time since his rookie season – Austin caught six passes for the Rams. His six receptions for 96 yards with two touchdowns and Gurley's 19 carries for 146 yards (7.7 yards per carry) buried the Cardinals' chances of a second-half rally.
Allen Hurns – 28.6 FP vs. Colts
Caught a career-high 11 footballs on a career-high 15 targets for a career-high 116 yards with a touchdown against the Colts. He's averaged better than 18 fantasy points in PPR leagues over his last three games. Allen Robinson is still seeing his fair share of targets from Bortles, but Hurns is definitely locked into the mix.
DeAndre Hopkins targeted 22 times, caught nine passes for 157 yards in loss to Falcons

— Aaron Wilson (@AaronWilson_NFL) October 4, 2015
Leonard Hankerson – 22.3 vs. Texans
Martellus Bennett – 25.3 fantasy points vs. Raiders
Just your friendly reminder that the Oakland Raiders absolutely stink at covering the tight end. Heading into Week 4, the Raiders allowed opposing tight ends to average 20.2 fantasy points per game. Bennett hauled in 11 passes on 13 targets for 83 yards with a touchdown in Week 4. The 11 receptions on 13 targets are both the second-most in a game for Bennett's career. Think he was happy to see Jay Cutler back?
DeMarco Murray – 6.8 fantasy points vs. Redskins
"Do I think I'm touching the ball [enough]? No, I'm not. I don't think I am. But it's the plays that are being called. I love this offense. I love playing with these guys. It's just how it is." – Murray said after the Eagles loss to the Redskins
C.J. Anderson – 8 fantasy points vs. Vikings
Carlos Hyde – 3.2 fantasy points vs. Packers
Since his Week 1 coming out party of 168 rush yards with two touchdowns, Hyde has rushed 36 times for 114 yards (3.16 YPR) with no touchdowns against the Steelers, Cardinals and Packers.
Kickers – In General
From Mike Garafolo's FOXSports.com feature analyzing what's happened to kicker confidence around the NFL.
Who were your Week 4 studs and duds? Leave your picks in the comments section below!
Week 4 recap pic.twitter.com/hnR8Da1Zly

— FOX Sports: NFL (@NFLonFOX) October 4, 2015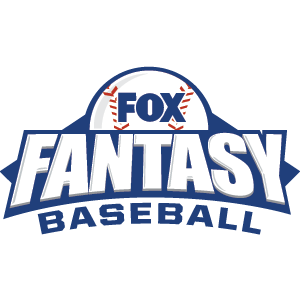 FOX Fantasy Baseball
Join or Create a Free League
Play Now!