Week 3 Targets
Week 2 is in the books, and what a glorious week it was. Most of the coverage on the week will probably center on all the injuries, but for the savvy fantasy owner, this is an opportunity. There are running backs to be had on the waiver wire and, more important, pass catchers to invest in and trade. I'll admit, my largest focus in fantasy football this year is daily fantasy football, so keep that in mind with these observations. Even if you aren't able to pull off a trade for Michael Floyd in your league, he's available every week on various daily fantasy sites. Let's dig in to the numbers.
Tight End Treasures
Antonio Gates, San Diego Chargers
I'll be the first to admit, I thought that Ladarius Green was the guy you wanted in this offense. His size/speed profile was more than enticing, and I thought he'd be able to get it done, even on limited looks. That hasn't been the case. Instead, future Hall of Famer Gates has been continuing his love affair with Philip Rivers, catching all seven of his targets Sunday with three for touchdowns. Gates will continue to be a good weekly option, even if this is clearly his best game of the season. It's hard to find reliability in terms of targets at tight end for cheap, but that is exactly what we have in Gates.
Niles Paul, Washington
Paul is the sort of player who is on the radar of dynasty owners who occasionally looks good in limited work but in all likelihood, never finds consistent NFL work. Unless, that is, he plays behind the injury-prone Jordan Reed in an offense that was designed to have the tight end involved heavily. Paul ran a 4.51 at the combine and is a former college wide receiver, so he was always going to serve his team better in a receiving, rather than blocking role, very similar to Reed. Paul had 11 targets last week, catching eight for 99 yards and a score. Those targets accounted for a 33 percent market share of Kirk Cousins' passes Sunday. Paul is an immediate buy in all formats if that usage continues, and if you relied on a Travis Kelce or Heath Miller early on, Paul might be a better option. He'll likely fly under the radar due to his lack of pedigree, but that sort of target market share is hard to come by.
Slow Your Roll
Julian Edelman, New England Patriots
Julian Edelman had a great game against Captain Munnerlyn and the Viking secondary, but to expect these performances every week is unreasonable. Passes to Edelman often function as an element of the Pats run game because he is at his best close to the line of scrimmage. Even on what is one of his best fantasy days of the year, he had only seven targets. Granted, that accounted for 30 percent of Tom Brady's pass attempts, but I expect that to change. The Patriots won't always be double-digit favorites (this week's game against Oakland not withstanding), and historically when the bullets fly for Brady, his targets turn toward Rob Gronkowski. As Gronk eases his way back to health, Edelman will be his usual WR3 self, rather than the week-winning play he was against the Vikings.
Emmanuel Sanders, Denver Broncos
Sanders represents the peril of putting too much stock in an offense, or the talent of a QB, and not looking at the talent of the player. In many drafts, Sanders was going in the fifth and sixth round ahead of far superior players like Eric Decker and DeAndre Hopkins. While Sanders did just have his first career 100-yard game and lead the Broncos in targets, he also showed why he could be a blah fantasy play, at best. Sanders has four red-zone targets this season and has converted none into touchdowns, which shouts regression until you realize that players Sanders' size (5-11, 180) rarely have success in the end zone. Sanders will continue to be the third option for the Broncos as Demaryius Thomas will far out-target him as the season stretches on, and Julius Thomas will be the second option in the red zone. Sell Sanders while you can, before his lack of TD production drives you up a wall.
T.Y. Hilton, Indianapolis Colts
Ahh, T.Y Hilton. If you're a regular reader of almost any fantasy football content, you'll understand why Hilton is a player you want on someone else's team. Even when he dominates his team's targets (11 Monday) he rarely produces usable fantasy numbers. While targets are almost universally good, you need to make sure that the player receiving those targets is capable of producing fantasy points. There will be weeks where T.Y Hilton scores two touchdowns and has 180 yards, make no mistake about it. Figuring out when those weeks are is almost impossible, however. Last season, he scored five touchdowns, all of which came in two games. He had 10 games with less than 53 yards. Monday night's game against the Eagles was a perfect situation for Hilton to blow up. Philadelphia has a weak secondary, the Colts needed to pass to keep up with Chip and Foles and Hakeem Nicks is already non-existent. Yet, we are still left wanting by Hilton. If you can find someone to trade for Hilton on name value, let him be your guest. In daily games, Hilton will almost never be an option for cash games and is best left for large-field tournaments.
Wideouts We Want
Jordy Nelson, Green Bay Packers
Obviously. Nelson had a fantasy day for the ages against the Jets, going for more than 200 yards and a score on 16 targets. At this point, I would give up any player not named LeSean McCoy, Calvin Johnson or Demaryius Thomas for Nelson in redraft leagues, and every week that he isn't priced like an elite player in daily fantasy, he'll find a spot in my lineups. Nelson benefits from playing with the best quarterback in football, so his average target carries a higher expect value than the average QB target. Combine that with his 41 percent market share of targets and you have an irreplaceable fantasy player. If Nelson finishes with a 35 percent market share of targets in this offense, he'll finish the year as the top scoring fantasy wide receiver, no question.
Brian Quick, St. Louis Rams
My relationship with Brian Quick has always been a roller-coaster. I loved him coming out of college, soured on him after his rookie year, then bought low on him in many formats after the Rams drafted the midget Tavon Austin in the first round. Now that the team has realized that sending a majority of your passing targets at a guy who couldn't get a shot off in a regulation NBA game isn't the way to go, Quick has become a viable fantasy asset. So far this season he is handling 27 percent of the targets in the Rams passing game, and I see no reason that won't continue now that Austin is nicked up with an ankle injury. Kenny Britt has been useless opposite Quick, and we know who Jared Cook is. Quick is a low ceiling option but I like him as a WR3 in deeper leagues as well as a cheap play in daily games.
Kelvin Benjamin, Carolina Panthers
The results weren't good in Week 2, no way around it. Benjamin came down with only two passes on eight targets and thoroughly disappointed fantasy owners. However, they should be encouraged by the number of targets and the man who was lobbing said targets. Cam Newton, despite not being appreciated by the casual fan and much of sports media, is an elite NFL quarterback and a target from him is certainly better than a target from Derek Anderson. Benjamin holds a 23 percent market share in the Carolina offense, and this week is probably one of your last chances to buy low. His skill set, as well as his role in the Panthers offense, should produce plenty of touchdowns as well. Newton's surgically repaired ankle doesn't look fully ready as he rushed for less than 20 yards last week, and Benjamin already has three redzone looks, so it's only a matter of time.
Follow @DavisMattek on Twitter.
Get a FREE RotoWire 10-day trial (no credit card required) at RotoWire.com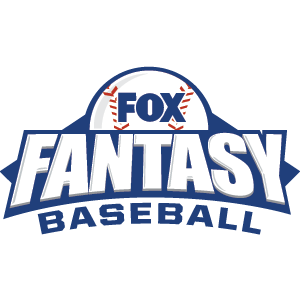 FOX Fantasy Baseball
Join or Create a Free League
Play Now!