Week 3 fantasy football leading scorers, surprises and beyond the box score
LeSean McCoy didn't lead Week 3 fantasy football running backs in rushing attempts. He didn't lead Week 3 backs in rushing yards. What McCoy did was something he hadn't achieved since Week 16 of the 2013 season. The Bills running back scored two rushing touchdowns in a game. That's right, Shady McCoy's fantasy football owners went more than two seasons without two rushing touchdowns in the same game. Yet McCoy's fantasy owners should celebrate his first three games, which boast 16 rushing attempts per game and 4.7 yards per rush.
Why?
They know he's the Bills' RB-1. Look around the league, look at the injury reports and try to decipher confounding running back committees. Those owners who can point at their roster and say "he's my RB-1 and he's my RB-2" are living a life of luxury. Just look at this sampling of running back frustration from Week 3:
What part of that is appetizing? I could elaborate, but my colleague John Halpin will break down fantasy running back committees in depth on Monday morning. So, when I continue to see questions on social media about wanting to trade running backs with all-but-guaranteed touches per game, I squirm. If you trade away guys like McCoy, David Johnson, DeMarco Murray and Eddie Lacy – you're abandoning consistent work during a season where players – namely running backs – are dropping like flies. Trades are fun, but running back depth will reward you this season.
The all-knowing fantasy football pundit couldn't envision this optimal Week 3 lineup:
I think this question deserves some pause:
But if you disagree, are like me and believe it doesn't matter whether the Browns play Kessler, drafted Carson Wentz or started the second-coming of Bart Starr, the offensive line places their trigger in harm's way. The o-line concerns are what makes Terrelle Pryor so fascinating moving forward.
He passed for 35 yards, rushed for 21 with a touchdown and caught eight Kessler passes for 144 yards. With Browns' receiver Corey Coleman out with a broken hand, Pryor's role only expands in the weeks to come. That could mean behind center or split out wide.
What if Kessler is good? #Browns

— Michael Salfino (@MichaelSalfino) September 25, 2016
Fantasy fun fact: Dating back to 1960, Pryor joins a fraternity of 14 other Browns receivers to catch at least eight balls for 144 or more yards.
Starvin Marvin Jones, eating well
Through the first three games of the season, Marvin Jones is averaging six receptions, 10 targets and 136 receiving yards per game. He racked up 205 yards on six receptions against the Packers in Week 3, but the 38.5 PPR-points is not his best fantasy football performance. Back in 2013 with the Bengals, Jones caught eight passes for 122 yards with four touchdowns or 44.2 fantasy points.
Fantasy fun fact: Jones has 408 receiving yards through the first three games. Calvin Johnson never reached 400 yards through the first three games of a season during his career.
What's up with Jamison Crowder?
If you ignored the 12 receptions on 18 targets for 97 yards with a touchdown through the first two games, Crowder's eight targets per game through three weeks should hit the spot. The second-year receiver out of Duke caught four passes for 78 yards with his second touchdown of the season in Week 3. He's averaging better than 15 fantasy points per game (PPR) and he's available in 97 percent of leagues on FOXSports.com.
What's up with Quincy Enunwa?
Ryan Fitzpatrick tossed six interceptions, and Eric Decker failed to catch a touchdown pass for the first time in the past SEVEN games, but fantasy owners can still gain knowledge from an ugly box score. Enunwa set a career-high and led the Jets with 11 targets against the Chiefs. Granted, four receptions for 37 yards isn't going to help many fantasy owners, but Enunwa is averaging eight targets per game. With Brandon Marshall fighting through a knee injury, owners shouldn't ignore the rapport between Fitzpatrick and his second-year receiver.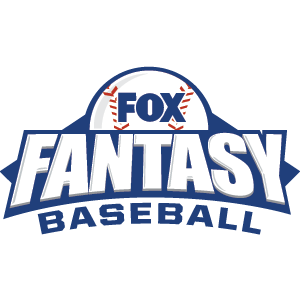 FOX Fantasy Baseball
Join or Create a Free League
Play Now!