Week 2 (QB) – The Peak, Weak, and Sneak of the Week!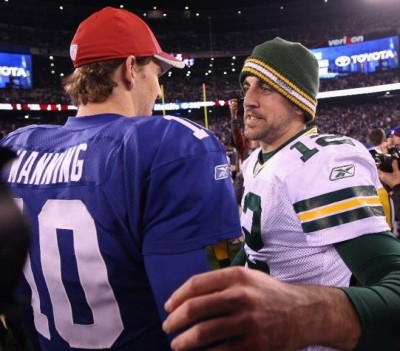 The Peak, Weak, and Sneak of the Week!
Did you miss me? If you are new to the article, thank you for reading! The 'Peak, Weak, and Sneak of the Week' column will be a weekly article about three quarterbacks that I believe could impact your DraftKings lineup in a positive or negative manner. The three categories are below:
'Peak of the Week' – Eli Manning – $7,600 – Eli Manning comes in as the 5th most expensive quarterback on Draft Kings this week. Eli and the New York Giants have a match-up against the New Orleans Saints. Last year's affair was a classic, and we will get to that, but for now, let's look at Eli and his new and old weapons moving forward.
The Giants finally rid themselves of 2014 4th round pick Andre Williams, opening the door for Rashaad Jennings to be their 3rd down back. From a receiver standpoint, Odell Beckham JR. still is the Giants #1. Victor Cruz salsa'd his way back into the starting lineup. Lastly, the Giants have added rookie second round stud Sterling Shepard out of the Sooner state (Oklahoma).  These may be the best weapons Eli Manning has ever had.
I am all in on Eli Manning this week. In terms of fantasy points, last season's match-up between the New Orleans Saints and the New York Giants was reminiscent of the 1849 gold rush. The Giants offense has to be excited, especially the aerial attack as news coming out earlier today stating the Saints likely will start recently signed Sterling Moore, who was a healthy scratch in week one. I expect Eli to be the QB1 in week 2 of the 2016 NFL season as the Giants will successfully attack the weak New Orleans secondary.
'Weak of the Week' – Aaron Rodgers – $7,800 – Rodgers comes into Minnesota as the 3rd highest quarterback on DraftKings this week. If you know me, you know that Aaron Rodgers is my favorite quarterback, and this pains me to do this, but Aaron is my Weak of the Week. Rodgers has not fared well against a Mike Zimmer defense in the past, and Sunday night will not be an exception.
The Vikings only gave up an average of 15.55 fantasy points per game to opposing quarterbacks in 2015. Out of 32 teams, this would rank them 21st. That does not seem to have stopped as the Vikings' defense were opportunistic in week 1 by causing turnovers and scoring two touchdowns.
If you haven't heard, the new MetroDome (US Bank Stadium) is opening on Sunday, and that place will be loud and rockin. In his past 4 games against a Mike Zimmer defense, Rodgers has not fared well. On average, Rodgers throws for 217 yards, 2 touchdowns and .25 interceptions. For the 3rd most expensive quarterback in Draft Kings, and on the night the new MetroDome opens, I'm staying away from Mr. Rodger's neighborhood.
'Sneak of the Week' – Josh McCown ($5,000) – Josh might not be much of a sneak as a lot of fantasy analysts in the Twitter world are playing him in cash games, along with tournaments. As a cheap option, he is the best option. If he continues on with his play from last season, he and his teammates could have big weeks.
With McCown back under center, Duke Johnson should reap some benefits. Johnson should play a bigger role in the passing game with McCown back as he averaged 5.4 catches per game last year when McCown started. When McCown was not the signal caller, cut that total more than in half at 2.5 catches per game.
The Browns are playing against the Baltimore Ravens, who actually played a decent game against the Buffalo Bills in week 1, only allowing 7 points. That should change as the Ravens secondary was thrashed last year consistently. Gary Barnidge has a high chance of scoring, and I like McCown to start the Browns season off at home with 300 yards and a few scores as my Sneak of the Week leads you to some money!
Stay tuned to Fantasy CPR for more NFL advice, our DFS baseball picks, and all of the college games picked against the spread!
This article originally appeared on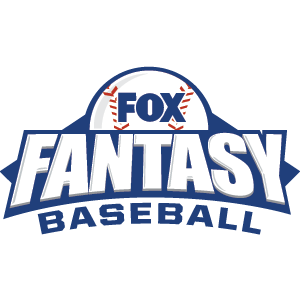 FOX Fantasy Baseball
Join or Create a Free League
Play Now!