Fantasy Football: Week 2 Waiver Wire
Twitter is the ideal digital coffee house to observe the Goldilocks Principle in action. It's where fanaticism if often critiqued and branded as taboo and where sports writers are quick to preach not-too-hot, not-too-cold cynicism before, heaven forbid, a fan ever turns fanatic.
Last night, Twitter pastors preached "escapism be damned Eagles' fans! You must park your Ferrari next to my sedan and suffer with the rest of us the next 16 weeks. Thank me later."
The battle between "Holy crap! This Eagles' offense is amazing!!!" vs. "Now wait a minute. Can they play four quarters before you put Chip Kelly in the Hall of Fame?" was fierce.
The overall Twitter-vibe between the two parties reminded me of a Family Guy clip (can't everything relate back to a Family Guy clip?). In this instance, replace "Kevin Bacon was in Footloose" with "this offense is exciting to watch and I believe it'll work":
FOX Sports insider Mike Garafolo's exchange with CBS' Pete Prisco also embraced the theme of the night:
Nahhhhh, bro. Sorry. RT @PriscoCBS: One game. One game. One game. One game

— Mike Garafolo (@MikeGarafolo) September 10, 2013
I'm with Garafolo on this one.
This wasn't the Wildcat offense. This up-tempo, visually exhilarating offense provided fans at home and in the stadium full value for their entertainment dollar. You know the NFL is freaking out that the home experience on Thursdays, Sundays and Mondays has evolved to the point where a family would rather sit on the couch and watch from the comforts of home instead of battle traffic, shell out a couple hundred bucks to watch three-yards and a cloud of dust every 30 seconds or so. Kelly's no-huddle offense provides a 2013 NFL audience, which has a shorter attention span than previous generations, something to consume every couple seconds. I'd fight traffic to see the Eagles play in person at least once.
—-
Now it's time to hop off the soapbox and share my top five fantasy football waiver wire targets for Week 2
Joique Bell – Lions RB
Owned: 13.1 percent of leagues
Analysis: The truth is because of the premium placed on running backs this fantasy football draft season, most are already on a roster. Owners were quick to take a flier on Bryce Brown in the 11th round and stash a Le'Veon Bell. So, waiver wire targets like Bell are few and far between until a running back, not part of a RBBC, goes down due to injury.
Reggie Bush's debut with the Lions inked plenty of headlines, but most owners probably aren't aware that he played that game with a dislocated thumb and pulled groin. This opened the door for Bell to rack up 82 total yards and two touchdowns on 11 touches. He's roster worthy, but I'm not sure with Calvin Johnson so quiet in Week 1 (4 receptions, 37 yards), Bell can produce many double-digit fantasy games in standard leagues. In PPR leagues, Bell's value in the FLEX is juicy.
Julian Edelman – Patriots WR
Owned: 5.8 percent of leagues
Analysis: The Patriots' offense has quickly become a M.A.S.H. unit. Fresh off a spectacular Week 1 effort in place of Stevan Ridley (benched), Shane Vereen will miss the next few weeks due to wrist surgery, Danny Amendola is likely OUT Thursday with a groin injury, Zach Sudfeld is dealing with a hamstring, and Rob Gronkowski is still OUT. Thus, we welcome the likes of Julian Edelman into our fantasy football world as a short-term lease.
Edelman caught seven of the nine balls thrown his direction with two touchdowns to show for it Sunday. If Amendola sits, Kenbrell Thompkins (14 targets) and Edelman are delicious options against the Jets this week. Tom Brady is the master of making chicken soup out of chicken droppings. Thursday he will serve his latest course.
Doug Baldwin – Seahawks WR
Owned: 1.6 percent of leagues
Analysis: Baldwin was one of my sleepers for the 2012 season. He just stayed asleep most of the season – mainly due to injury. However, in Week 1, he led the Seahawks in targets, receptions and yards with 91 on seven catches.
Last week on the FOX Sports Team Report Podcast, Aaron Levine, sports anchor/reporter for the local FOX affiliate in Seattle pointed at Baldwin as a guy to watch this season. He's healthy and with Percy Harvin on the mend, Levine believes Baldwin can do some damage in the passing game.
Jordan Cameron and Julius Thomas – Browns TE / Broncos TE
Cameron Owned: 40.7 percent of leagues
Thomas Owned: 24.8 percent of leagues
Analysis: Fantasy football tight ends dominated in Week 1. Sixteen tight ends scored touchdowns over the weekend with five of them scoring twice. Twelve of them scored double-digits for fantasy owners (standard scoring).
With the exception of Kellen Winslow, Thomas was the biggest surprise to produce out of the position. Granted, Peyton Manning loves targeting his tight end, but in a crowded passing game with Demaryius Thomas, Wes Welker and Eric Decker, Thomas was assumed to be the fourth of fifth option early on. Julius only had one reception in five career games prior to Thursday's breakout performance.
It will be interesting to see how/if the Broncos work fellow tight ends, Joel Dreessen and Jacob Tamme, into the offense or if Thomas has the position on lock moving forward.
A common theme among present-day tight ends is their basketball pedigree. Thomas played hoops as did Antonio Gates and Jimmy Graham. So, too, did Jordan Cameron. The Browns' tight end watched his draft stock soar during July and August as word quickly spread of his potential to breakout with Norv Turner as his offensive coordinator (see: Gates, Antonio). Cameron was the lone bright spot in an ugly game for the Brownies in Week 1. He finished with nine receptions on 13 targets for 108 yards with a touchdown.
PPR Bonus Pick: Brian Hartline – Dolphins WR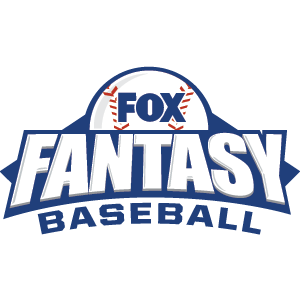 FOX Fantasy Baseball
Join or Create a Free League
Play Now!