Week 17 running back by committee
Welcome to the 17th and final installment of our weekly look at fantasy's most aggravating subject, the Running Back Committee. The phrase "resting for the playoffs" is about to rear its ugly head.
COMMITTEES (12)
Atlanta Falcons
Options: Michael Turner, Jason Snelling, Jacquizz Rodgers
Outlook: If the Lions beat the Packers in their 1 p.m. ET game, the Falcons will be locked into the No. 6 seed in the NFC. In that case, the smart money will be on them limiting Turner's workload, or resting him altogether. Rodgers has 69 touches this season (49 rushes, 20 receptions), while Snelling has 60 (35-25). I'd bet on some sort of timeshare between the two, but since the Falcons' need-to-win status won't be known until close to 4 p.m., it will be hard to put either Rodgers or Snelling in your lineup. How's this: If you own Turner, pick up Snelling. Then, if the Lions win, get Snelling in for Turner. I hope you have better alternatives, but you might not.
Carolina Panthers
Options: DeAngelo Williams, Jonathan Stewart
Outlook: Williams and Stewart had seven carries apiece against the Bucs, and while Stewart outgained his teammate by an 88-66 margin, Williams scored twice to earn far more fantasy value. Keep in mind that the Bucs are terrible against the run, while the Saints are closer to mediocre. Do you want to start a guy against a decent defense if he's going to get less than 10 carries? Hmm …
Detroit Lions
Options: Kevin Smith, Maurice Morris, Keiland Williams
Outlook: Smith re-established himself as a useful fantasy back against the Chargers in Week 16, running 15 times for 49 yards and a score, and catching two passes for 12 yards and another touchdown. If you own Smith, he's pretty much a must-start against the Pack.
Green Bay Packers
Options: James Starks, Ryan Grant, John Kuhn, Brandon Saine
Outlook: We'll have a better idea about the Packers' plans later this week, but with the NFC's top seed locked up, we could be looking at some full-scale benchings against the Lions. I'm going to put my early bet on at least 12 carries for Saine, so examine your free-agent wire accordingly. Starks' ankle is apparently bothering him again, so he's the most likely Packer back to take a seat.
Houston Texans
Options: Arian Foster, Ben Tate, Derrick Ward
Outlook: The Texans are locked into the AFC's No. 3 seed, so they have nothing to play for against the Titans. Considering all the injuries the Texans have suffered this season, they should lock Foster in a safehouse with armed guards until next Monday. We'll have to listen for hints from head coach Gary Kubiak as the week progresses, but look for Foster to have a light or inactive day with Tate and maybe even Ward getting some work. I wouldn't start Ward in any fantasy games, but I'd find a way to start Tate.
Indianapolis Colts
Options: Donald Brown, Joseph Addai
Outlook: How come Addai got 19 carries against the Texans last Thursday, while Brown had only 11? Didn't Brown lock up the job with a 160-yard day in Week 15? This situation is a bit too unpredictable for me, and I'd try to stay away from either guy if I could.
Kansas City Chiefs
Options: Thomas Jones, Jackie Battle, Dexter McCluster
Outlook: McCluster looks somewhat attractive for PPR owners after catching five passes for 89 yards against the Raiders. Otherwise, he's behind both Jackie Battle (14 carries, 56 yards) and Thomas Jones (11 carries, 51 yards) in the Chiefs' pecking order. In two weeks under new head coach Romeo Crennel, Jones has 26 carries to Battle's 24. I'd probably pick Battle over Jones in Week 17 if you forced me to select one, but I wouldn't be happy about starting either player.
New England Patriots
Options: Stevan Ridley, BenJarvus Green-Ellis, Kevin Faulk, Danny Woodhead
Outlook: The Law Firm now has 104 rushing yards in his last five games, and as noted here last week, I'm done with him for 2011. Ridley is a different story after running 13 times for 64 yards against the Dolphins; he has 129 yards on 24 carries in the last two weeks. Ridley isn't the most solid option around, but I could see starting him in your fantasy finale if injuries or other Week 17 shenanigans by playoff teams cause you to make a move.
New York Giants
Options: Ahmad Bradshaw, Brandon Jacobs, D.J. Ware
Outlook: Things are back to normal for the Giants, with Bradshaw getting about a two-to-one carry edge over Jacobs against the Jets, and scoring twice to have a big fantasy day. Bradshaw's owners should feel good about starting him this week. Jacobs' owners, not so much.
San Diego Chargers
Options: Ryan Mathews, Mike Tolbert
Outlook: Mathews is still the lead man for the Bolts, even if he carried only 11 times in the blowout loss to the Lions. The Raiders are weak against the run, so Mathews should have a strong season finale, with Tolbert displaying his usual vulture potential.
San Francisco 49ers
Options: Frank Gore, Kendall Hunter
Outlook: There's nothing wrong with Gore, but Hunter chipped in with 12 carries for 73 yards against the Seahawks. If the 49ers crush the Rams – and they should – Hunter could get another dozen carries in garbage time. I'd feel OK about starting Hunter in an RB3 or flex spot.
Tampa Bay Buccaneers
Options: LeGarrette Blount, Kregg Lumpkin, Mossis Madu
Outlook: Blount was sent to the doghouse after fumbling early on against the Panthers, carrying just twice for 11 yards on the day. I don't know what's going to happen against the Falcons – especially if the Falcons rest their starters – but I wouldn't want to entrust any fantasy title responsibility with a Bucs' runner. If I had to pick one, it might be Lumpkin, who has PPR value after catching nine passes for 88 yards over the last two games.
INJURY ISSUES (7)
Chicago Bears
Options: Matt Forte, Kahlil Bell, Marion Barber
Outlook: With Barber (calf) joining Forte on the inactive list, Bell had a big game against the Packers, running 23 times for 121 yards and catching four passes for 38 yards. If you were smart enough to pick up Bell last week or the week before, make sure to start him against the Vikings.
Dallas Cowboys
Options: Felix Jones, Sammy Morris
Outlook: Jones' hamstring issues kept him out of practice last week, but his quiet day (four carries, 24 yards) against the Eagles had more to do with the game being meaningless than anything else. If Jones is back at practice this week, consider him ready to go in Sunday's do-or-die game against the Giants.
Minnesota Vikings
Options: Adrian Peterson, Toby Gerhart
Outlook: Peterson's season-ending knee injury means that Gerhart is a must-start in Week 17. He did a fine job filling in against the Redskins, running 11 times for 109 yards. Gerhart can run and catch the ball, so he'll never come off the field.
New Orleans Saints
Options: Darren Sproles, Mark Ingram, Pierre Thomas, Chris Ivory
Outlook: Stop me if you've heard this before: We won't have any news about Ingram (toe) until at least Wednesday. Sproles is still PPR dynamite, and Ivory/Thomas cannibalize each other too much to start in most formats. Looking ahead, if you assume that the Saints won't keep four backs, some smart team should try to deal for Ivory in the offseason. If that happens, he'll be an interesting fantasy player in 2012.
Oakland Raiders
Options: Darren McFadden, Michael Bush, Marcel Reece
Outlook: With the Raiders facing a must-win against the Chargers, rumors are again circulating that McFadden may return. Again, I'll believe it when I see it. Bush is a workhorse, and you should plan to start him unless McFadden, the Easter Bunny and the Loch Ness Monster all take the field in Oakland.
Philadelphia Eagles
Options: LeSean McCoy, Ronnie Brown, Dion Lewis
Outlook: THIS is why your league should end in Week 16. McCoy hurt his ankle against the Cowboys, and his status for Sunday's game at home against the Redskins is in a bit of doubt. With the Eagles already eliminated from playoff contention, they could certainly rest McCoy if he's at risk for further injury, and Brown would be the likely starter in his absence. Don't panic yet if you own McCoy, but stay tuned.
Washington Redskins
Options: Roy Helu, Evan Royster, Ryan Torain
Outlook: Helu (knee, toe) was ruled out shortly before Sunday's game, and Royster filled in capably with 19 carries for 132 yards. If you own Helu, try to handcuff Royster to him while we wait for news on Helu's Week 17 status. If Helu plays, it would be hard to expect too much from Royster, but Mike Shanahan has done stranger things to fantasy football owners.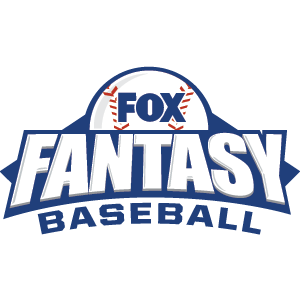 FOX Fantasy Baseball
Join or Create a Free League
Play Now!