Week 16 takeaways: Fantasy Super Bowl time
Penultimate week of fantasy action, and those of you who are
reading are probably participating in your fantasy Super Bowl.
Chargers 42, Titans 17
•
LaDainian Tomlinson has been a huge disappointment
in the yardage department this season, but he was able to score a
couple of touchdowns on the ground and give his owners a valuable
fantasy day. I wonder if LT and
Joseph Addai are in the same family tree.
•
Philip Rivers played an error-free game, and when
that happens along with LT producing decent numbers on the ground,
the Chargers are almost unbeatable. That's why it seems as if they
haven't lost a game since 2006. As usual,
Antonio Gates and
Vincent Jackson were the biggest benificiaries of
Rivers' work.
• I feel sorry for those of you who started
Vince Young. Seriously. I won't embarrass him by
posting his final numbers, but let's just say the clock struck 12
on his fantasy value this year at the worst possible time.
Packers 48, Seahawks 10
•
Justin Forsett and
Julius Jones each received 14 carries. Forsett ran
for 70 yards while Jones ran for 39. How much more experimentation
does this silly coaching staff need to do in order to call it quits
with Jones, already?
•
Ryan Grant's two-TD day would have looked a lot
better had be been able to eclipse the 100-yard mark, but it was
still a solid all-around effort.
Aaron Rodgers was also acceptable, but didn't have
an explosive day.
• I have to point out that
Brandon Jackson scored three total touchdowns
today when I wasn't entirely sure if he had scored three in his
career
Texans 27, Dolphins 20
• Those of you brave enough to start
Arian Foster after how poorly he played last week,
I commend you. He paid off in the form of 97 yards and a score on
the ground, which is about as much as you could have hoped for from
him.
•
Matt Schaub basically completed passes whenever he
felt the need to do so, and the Fins didn't offer much opposition.
It was strange to see Miami's defense come out so flat with so much
on the line for both teams.
•
Ricky Williams had a nice matchup, but left the
game early with a shoulder injury and didn't return. No one could
really amass much yardage in his place since teams which fall
behind by huge margins aren't able to run the ball. That explains
Chad Henne's extraordinary success (322 yards, one
TD) … by his standards, anyway.
Falcons 31, Bills 3
•
Matt Ryan needed all of one week to ease his way
back into action and work out the kinks. He looked so-so last week,
but very solid today with 250 yards and three scores in the air.
Feel free to start him in Week 17 if your season lasts that long.
•
Jason Snelling is a maddening guy to rely on. He
looks solid enough to start one week, then he'll disappoint you the
next. Only 68 yards on 15 carries in a game where the Falcons built
a comfortable enough lead to run the ball a lot? He had to split
carries with Jerious Norwood, but still.
• This entire Buffalo offense was abysmal.
Lee Evans had the best fantasy day of anyone, and
the extent of his production was five catches for 43 yards. Yuck.
Panthers 41, Giants 9
•
Jonathan Stewart really is that good. He could be
an absolute stud in the right offense, and he continues to prove it
by having big games whenever
DeAngelo Williams is out. His 206-yard performance
was no fluke.
•
Matt Moore was a better fantasy quarterback than
Drew Brees today. If you ever wanted to know what
it feels like for your head to explode, let that sink in for a few
minutes.
• Is it me, or does
Brandon Jacobs' afternoon (six carries for one
yard) kind of sum up his entire fantasy season?
Browns 23, Raiders 9
• A few of you started
Jerome Harrison after his big week, and you were
rewarded with 148 yards and a score on the ground. Harrison and
James Davis could actually make a nice 1-2 punch
for the Browns if Mike Holmgren wants to take the offense in the
dual-back direction, and considering how talented each of them
seems to be, I'm not sure why he wouldn't.
•
Josh Cribbs did a lot of little things again
today, but he wasn't nearly as effective as he had been on offense
in recent weeks. The difference between his real-life value to the
Browns and fantasy value to any of us may be the biggest of anyone
in the league. Seriously, who would rank ahead of him?
•
Charlie Frye managed to throw for 333 yards and
still look awful, which wasn't easy. He threw three interceptions
and looked unsure of himself pretty often. The Raiders would have
been better off starting
JaMarcus Russell.
Patriots 35, Jaguars 7
• This was actually a competitive game, until Jack Del
Rio decided to ludicrously go for a fourth down in his own
territory in the first quarter of the game. Jacksonville seems to
quit better than any other team when the chips are down, which
really limited the fantasy value of
Maurice Jones-Drew and company. Not one Jaguar
played impressively today.
•
Tom Brady seems to be finding his stride just in
time for the playoffs (the real ones, not fantasy). I don't think
Bill Belichick will bench him next week since the AFC playoff
seeding is still not completely determined, but check the reports
over the next few days if you own him.
•
Sammy Morris was the RB du jour for the Patriots.
They have a number of them who can produce, but it's just a matter
of hitting the right number on the roulette wheel. Now you see why
I tend to avoid Pats RBs altogether. For the sake of your sanity, I
suggest you do the same.
Bengals 17, Chiefs 10
• Both quarterbacks combined for what is usually a
pretty average day for Drew Brees. In other words, neither of them
should have excited you a great deal today.
• At least
Cedric Benson looked like his old self, right down
to the lack of touchdown runs. He banged out 133 yards on 29
carries. Can that be considered a disappointment since it came
against the horrendous run defense of K.C.?
• The
Jamaal Charles tour gets more and more impressive
with each showing. Once is a fluke, twice is a coincidence. So what
do we conclude about the fact that he's scored a touchdown in five
of his last six games and topped 100 rushing yards in three of
those? It's that he is an outstanding back who should be started
everywhere. And yes, that includes the beginning of next season.
I'm seriously wondering if he's a second-rounder at this point.
Steelers 23, Ravens 20
•
Ben Roethlisberger threw for roughly half as many
yards as he did a week ago against the Packers. He didn't look
sharp, but none of you out there are allowed to complain about
anything considering what he did for you last week.
•
Rashard Mendenhall saved his lousy afternoon (36
rushing yards) by running for a touchdown. Otherwise, he'd have
been one of the biggest Week 16 flops at the position. Is it just
me, or has he not looked like himself in recent weeks?
•
Ray Rice is a pure stud. Pittsburgh's defense
hasn't played on the same elite level we're all accustomed to
seeing from them, but I can't remember the last time any visiting
running back scampered for 141 yards in the steel city.
Bucs 20, Saints 17
• Any …
• Given …
• Sunday, indeed.
Cardinals 31, Rams 10
•
Kurt Warner threw two touchdown passes in the
first eight minutes of the game, then didn't throw another all day
long. It was as if the Cardinals realized the Rams wouldn't put up
any fight whatsoever. Gee, I have no idea how Arizona got that
idea.
•
Beanie Wells and
Tim Hightower each rushed for a touchdown, which
was good news for Hightower owners since he caught just two passes
for three yards.
•
Brandon Gibson had five catches for 51 yards and a
score in the desert. You know, he could actually be a productive
deeper WR next season in the right league format. Even a rookie
quarterback would improve this offense a great deal, which would –
in theory – increase the value of St. Louis' wideouts. It's been a
while since we've had a productive one in fantasy circles.
49ers 20, Lions 6
• Really, I think it's gotten to the point where the
Lions might start asking random fans if they're interested in
playing quarterback next Sunday. Every move they make seems to blow
up in their faces. Not that it matters this season, but they are
dying to start fresh in 2010 with a healed
Matt Stafford.
•
Alex Smith was a popular pickup this week. A lot
of you with QB issues grabbed him and placed him on your bench for
the sole purpose of starting him in Week 16 since the opponent was
Detroit. Not a bad strategy, honestly. Except Smith waited too long
to get going and finished with mediocre 230 yards and one
touchdown. If that's really the best you can do, Alex, your fantasy
contribution potential is dead. Permanently.
• A few of you out there were wondering whether
Josh Morgan was becoming a decent pickup for next
season. I said no, and he proved me right. Not that I revel in
others' lack of productivity, but he had just four catches for 21
yards against one of the worst pass defenses we've seen in a while.
I was more sold on Morgan as a rookie, but you just can't start him
anywhere at the moment.
Jets 29, Colts 15
• This isn't fantasy-related, but I have to ask
— throwing away a perfect season so carelessly? It's
actually counter-productive to head into the playoffs this way. Why
even bother having your players show up at all, coach Caldwell? Not
that I'm upset he blindsided fantasy owners everywhere with this
move or anything.
•
Joseph Addai was able to score a touchdown, but
only rushed for 40 yards in this contest. Actually, that's not too
different than what we can usually expect from him for the full 60
minutes. But the one time he's actually got a reasonable shot at
100 yards on the ground this season, he gets yanked out of the
lineup at halftime.
• It's more of a surprise when
Thomas Jones doesn't top 100 rushing yards and
score than when he does. He accomplished both yet again today. I
don't think he gets nearly the props he deserves for such an
outstanding season.
Eagles 30, Broncos 27
•
Kyle Orton threw short passes for most of the
game, but still managed to finish with three touchdowns to his
credit. Considering how hot the Eagles have been and how Orton has
looked lately, I think you have to be thrilled with that if you
started him.
•
Brent Celek had 121 yards and a touchdown in the
air at halftime, then didn't catch a single pass in the second
half. I don't think it's a coincidence that the Eagles offense
looked stagnant for large stretches of the final 30 minutes. Why
stray from what was working so well?
• I think we can officially kiss
Brian Westbrook's fantasy value goodbye. He just
doesn't look like the same dangerous back anymore and only amassed
32 yards on nine carries in this contest. He's become a non-factor,
but the Eagles don't have anyone nearly capable enough to take over
for him as a featured back in 2010.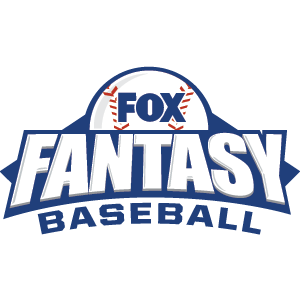 FOX Fantasy Baseball
Join or Create a Free League
Play Now!