Week 16 NFL, fantasy football injury report and impact
Congratulations to everyone still alive in fantasy leagues. You probably reached this point by effectively managing injuries when they inevitably occurred. The margin of error for these difficult roster decisions becomes even smaller now with league titles and bragging rights at stake. As a result, it may take owners looking beyond name value and patrolling the waiver wire for healthier, more reliable options to secure fantasy glory.
Julio Jones: The Falcons wide receiver appears to have benefited from two weeks off, as the team is "hopeful" about a Week 16 return. Jones has been sidelined by a lingering toe issue that has created a somewhat perplexing situation among fantasy owners. Initially, the injury was referred to a turf toe, but Coach Dan Quinn caused some confusion when he called the injury a toe sprain in a press conference last week. However, Quinn's wording shouldn't be interpreted as a change in diagnosis, as turf toe is in fact a sprain. Turf toe is simply the term used to describe a specific sprain, a sprain of the metatarsophalangeal joint. Instead of getting hung up on the terminology, focus on Jones' progression over the next few days. He's slated to take part in Tuesday's practice. If that goes well then he will attempt to practice at full-speed on Wednesday. If he's able to do that, then a full practice on Thursday would be the final hurdle standing between Jones and Saturday's game against the Panthers. Given the unpredictability surrounding the injury, tread cautiously here, though it does appear that there is reason for optimism.
Melvin Gordon: Just three yards short of 1,000 rushing yards for the season, Gordon is campaigning to return to the active roster. Gordon didn't play in Week 15 with a hip strain and knee sprain sustained in the previous week's loss to the Panthers. Like Jones, Gordon's availability will depend on his level of participation in this week's slate of practices, though it's hard to imagine him being at 100 percent after just one week away. The Chargers have a favorable matchup this week against a Browns defense ranked 31st against the run, which should help mitigate Gordon's injury risk. Rookie Kenneth Farrow would get a chance to bounce back from a subpar performance against the Raiders should Gordon be unable to play.
A.J. Green: The Bengals have been eliminated from the postseason, ending their five-year streak. With the playoffs no longer possible, the team will now have to weigh the potential cost of allowing their Pro Bowl receiver to play out the remainder of the year. Green has missed four straight games with a moderate hamstring strain but told reporters he plans on suiting up Week 16 against the Texans. Amassing 1,000 receiving yards for the sixth straight season seems to be Green's primary motive for returning to the field, and it looks as though he will get that chance. Utilizing Green in fantasy title games will be a calculated gamble, but his upside will likely outweigh the risk.
Ladarius Green: Green made an early exit Sunday after being placed in the league mandated concussion protocol. Unfortunately, the Pittsburgh tight end has a history of concussions that could complicate his recovery. The effects of concussions are cumulative and build with each subsequent injury. As a result the symptoms associated with multiple head injuries are often more significant and more likely to last for a prolonged period of time. Therefore, it seems likely that Green will not play in Week 16 against the Ravens. Given the circumstances, fantasy owners invested in Green should target a tight end on the waiver wire if a suitable back up isn't already on the their roster.
Adrian Peterson: Last Sunday, the former MVP took the field for the first time since he tore his right meniscus more than two months ago. Peterson saw little room to run, finishing with 22 yards on six carries and a lost fumble. He's slated to take the field again in Week 16 against a Packers team against whom he's historically run well. However he's looked like a shell of his former self in his three games played this year, including a 12 carry, 19-yard performance against Green Bay in Week 2. Minnesota has struggled to run the ball all season and currently sits dead last in the NFL with 70.6 rushing yards per game. Given Peterson's extensive injury history and his team's inability to create opportunities, let someone else roll the dice on the 31-year old running back.
Terrelle Pryor: The quarterback-turned-wide out is playing with a torn ligament in his finger. Reports indicate the damage is near the knuckle of his hand, meaning it likely involves the metacarpophalangeal (MCP) joint. The MCP joint is the junction between the bones of the hand and the bones of the fingers. While offseason surgery appears inevitable, Pryor is going to attempt to play through the pain. Players are often able to play through ligament damage in the finger or wrist as long as they are not functionally limited. Instead, the team's medical staff will opt to focus on minimizing the pain and other symptoms associated with the injury. Even if he's able to suit up on Sunday, Pryor's value should be appropriately adjusted. Couple this with a sudden decline in productivity and it's hard to trust Pryor as a primary wide receiver option.
Jordan Reed: The Redskins tight end was active for Monday's night game, but the lingering effects of his shoulder injury and an eventual ejection prevented him from contributing. His Grade 3 acromioclavicular (AC) sprain is clearly still a problem, as Reed was visibly in pain and often seen protecting or bracing the area. While Reed's attempt to play though significant ligament damage is admirable, it may be in everyone's best interest if he sits and focuses on getting healthy. Vernon Davis is the more reliable Washington tight end option but even he has struggled during the last two weeks, totaling five receptions for 24 yards over the past two weeks.
Jeff Stotts works as a Certified Athletic Trainer (MAT, ATC, PES, CES). He won the 2011 Best Fantasy Football Article in Print from the Fantasy Sports Trade Association.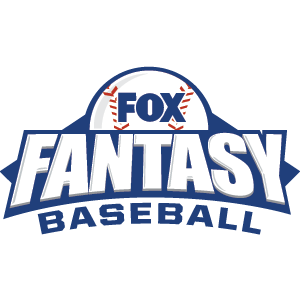 FOX Fantasy Baseball
Join or Create a Free League
Play Now!