Newton, Stafford shine in Week 16
Please tell me that you didn't bench him. I received countless emails, Tweets and Facebook messages from anxious fantasy owners about whether they should sit Aaron Rodgers for the Sunday night matchup against the Bears. I had him ranked fourth this week behind Drew Brees, Cam Newton and Tom Brady. I implored you to play Rodgers and not to over-think it.
Rodgers completed 21-of-29 attempts and obliterated the Chicago secondary for five touchdowns in the spotlight game. He also rushed for 18 yards while deking Brian Urlacher and Lance Briggs. Rodgers has now thrown 45 touchdowns against six interceptions this season, adding three rushing touchdowns for good measure. Is he the No. 1 pick in 2012?
Jordy Nelson had been quiet for the past month, but he turned in the play of the night in Sunday's win over Chicago. He sprinted free and clear in the Chicago secondary and hauled in a 55-yard touchdown pass, the first of his two touchdowns on the day. He finished the game with six receptions for 115 yards.
* Nelson eclipsed the 1,000-yard mark for the season in this game (1,101 total), raised his touchdown total to 12 and accomplished a unique feat. Al Michaels advised us during the telecast that Nelson has scored a touchdown in each of the Packers' seven home games. Take that further. Nelson has scored 10 of his 12 touchdowns at Lambeau Field.
James Jones picked up the slack for the injured Greg Jennings and gave trusting fantasy owners a huge holiday bonus off of the waiver wire. Jones caught four passes for 50 yards with two touchdowns.
Jermichael Finley didn't replicate his monster game from Week 3 against these Bears, but he did find the end zone early on Sunday night. Finley produced three receptions and 20 yards (six targets) in the victory. His touchdown reception was his seventh of the season and fourth against the Bears.
The Chicago offense didn't quite resemble the miserable wreck of the past several weeks behind Josh McCown. Backup tailback Kahlil Bell took the reins for the injured Marion Barber and demonstrated great cut-back ability en route to a 123-yard day on 21 carries. Bell added four receptions for 38 yards. The lone knock on his game was his inability to take care of business at the goal line. Bell was stopped at the one-yard line on one occasion and fumbled at the goal line on another. Fortunately for Chicago, the ball was covered up by an offensive lineman for a touchdown. Bell's a strong plug-in option in Week 17 against Minnesota.
"The Beast" continued his march into fantasy history by breaking the 49ers' run of dominance against opposing rushers. Marshawn Lynch carried the ball 21 times for 107 yards and became the first running back to score against the vaunted San Francisco run defense (he added two receptions for 24 yards). Lynch amassed 117 rushing yards with zero touchdowns in the first three weeks of the year. He's now scored in 11 straight games and has posted seven games with at least 98 rushing yards.
Frank Gore hasn't been dominant of late, but he found the end zone for the third straight game in the narrow win over the Seahawks. Gore carried the ball 23 times for 83 yards, adding one reception for 13 yards. His total of 1,202 rushing yards this season marks Gore's highest output since 2006.
Philadelphia continued its late-season surge with a convincing win over the Romo-less Cowboys. Michael Vick led the Eagles with a strong day, producing 293 passing yards (18-for-32) with two touchdowns and 10 rushing yards. Vick has averaged 258.3 passing yards with five touchdowns (one rushing) against two interceptions during the Eagles' current three-game winning streak.
Vick's touchdown passes were caught by Brent Celek and Jeremy Maclin.
It was Maclin's first touchdown reception since Week 8. He finished the game with five receptions for 72 yards.
Celek scored for the second straight week (fourth overall), producing two receptions for 52 yards. He's caught multiple passes in 11 consecutive games following a slow start to the season.
Matthew Stafford dominated the San Diego secondary and extinguished any lingering playoff hope in southern California. Stafford completed 29-of-36 attempts for 373 yards in a brilliant performance in front of the home crowd. He threw another three touchdown passes to bring his season total to 36 against 14 interceptions.
Stafford made a fantasy hero out of all-world receiver Calvin Johnson, who came up big again for owners in the playoffs. Johnson caught four passes for 102 yards and scored his 15th touchdown of the season. He has established new career marks in all receiving categories (85 receptions and 1,437 receiving yards).
Tight end Brandon Pettigrew also produced a strong day to propel Detroit to a playoff berth. Pettigrew caught nine of his 10 targets for 80 yards, his highest yardage output since Week 3. His touchdown reception was his fifth of the year. Pettigrew has failed to inspire fantasy owners overall, but it's hard to look past his 76 receptions.
Kevin Smith didn't pile up yardage in Saturday's win, but he did find the end zone twice (one rushing and one receiving). Smith amassed 61 total yards (49 rushing) on 17 touches (two receptions).
With Vincent Jackson slowed by a hamstring injury, Philip Rivers turned to Malcom Floyd downfield in Saturday's loss to Detroit. Floyd led the Chargers with six receptions for 95 yards and scored for the third time in the past four weeks. He's recorded at least 96 receiving yards in the three games in which he scored during this period (five of his past seven appearances).
Christian Ponder left Saturday's game against Washington with a concussion. Joe Webb entered the game and led the Vikings to a road win. Webb completed 4-of-5 pass attempts for 84 yards with two touchdowns while adding 34 rushing yards and a touchdown. He's accounted for five total touchdowns and one turnover in two extended appearances this season.
Percy Harvin rebounded from a dismal Week 15 performance with a strong effort against the Redskins. Harvin caught five passes for 65 yards with a touchdown, adding four carries for 39 yards as the Vikings work to get their electrifying playmaker the ball. Harvin has now scored in five of the past six weeks. All of his touchdown receptions came during this period.
"Sexy" Rex Grossman couldn't thrust the Redskins to a win, but he delivered a strong day for fantasy owners. He passed for 284 yards with two touchdowns and two turnovers (one interception) in the home loss.
Jabar Gaffney continued his strong late-season run with his third consecutive six-reception game. Gaffney amassed 77 receiving yards and scored for the second time in three weeks.
Roy Helu was limited during the practice week, but all signs pointed to the rookie starting Saturday's game against the Vikings. Instead, Helu was deactivated by Mike Shanahan, thereby boosting Evan Royster into the starting lineup. Royster carried the ball 19 times for 132 yards while adding two receptions for 15 yards.
Maurice Jones-Drew earned his fifth 100-yard game of the year in the Jaguars' loss to Tennessee. He carried the ball 24 times for 103 yards and scored his eight touchdown of the year. Jones-Drew also caught six passes for 21, his third game with six receptions in his past four starts. The NFL's leading rusher was a non-factor in the passing game early this season, but he's amassed 30 receptions in the Jaguars' past seven games (42 receptions overall).
Jared Cook was a minimal contributor to the Tennessee passing game prior to Week 15. In the past two weeks, the third-year player from South Carolina has exploded for 17 receptions and 272 receiving yards, including a touchdown grab in Saturday's win over Jacksonville (eight receptions and 169 yards). He'd generated 424 receiving yards in the Titans' first 13 games.
The Steelers cruised to a 27-0 win over the Rams behind Charlie Batch. As expected, the Steelers turned to the ground game and Rashard Mendenhall. Mendenhall ceded an early touchdown run to John Clay, but he eventually hit paydirt and logged over 100 rushing yards (116) for just the second time this season. Interesting, Mendenhall's single 35-yard reception made him the team's second-leading receiver on the day.
Ahmad Bradshaw appeared on the injury report because of his various leg injuries, and his availability for a large workload was certainly in question. Bradshaw posted one of the best days by a running back in Week 16 with 54 rushing yards on 15 carries, including two touchdown sprints. He's scored three times in the past two weeks.
Victor Cruz posted one of the top highlights of the week with his 99-yard yards and run for a touchdown against the Jets. Cruz finished with three receptions for 164 yards. Fantasy owners hit the jackpot on the waiver wire with Cruz. He ranks third in the receiving yard category behind Wes Welker and Calvin Johnson with 1,358.
Mark Sanchez was hardly dominant against the Giants, but he still turned in a solid statistical day for fantasy owners. Sanchez passed for 258 yards with a touchdown, two interceptions and a lost fumble. He added 13 rushing yards and scored his sixth rushing touchdown of the season.
Matt Moore led the Dolphins to an early lead against the Patriots, but Tom Brady and the New England roared back with a huge second half. Still, Moore posted a fantastic day in fantasyland with 294 passing yards, three touchdown passes and two turnovers (one interception). It was Moore's third three-touchdown game for the Dolphins. He's accounted for multiple touchdowns in five of his past eight games.
Moore's top receiver was Brandon Marshall, who tallied seven receptions for 156 yards with a touchdown. Marshall has scored four of his six touchdowns in the Dolphins' past five games. He's logged a total of 77 receptions overall for 1,177 receiving yards.
Reggie Bush continued his phenomenal second-half surge with another 100-yard effort on the ground. He carried the ball 22 times for 113 yards while adding two receptions for 26 yards. Bush eclipsed the 1,000-yard rushing mark for the first time in his career (581 was his previous career-best in 2007).
How many words do I need to describe Tom Brady's 2011 season? Brady passed for 304 yards in the comeback win over Miamiwith one touchdown (Deion Branch), but he made his impact on the ground with two rushing touchdowns. Brady has now accounted for 39 total touchdowns against 13 turnovers this season.
Wes Welker caught 12 passes for 138 yards against his former team. He's already established new career marks with 1,518 receiving yards and nine touchdowns. Welker needs seven receptions against the Bills in Week 17 to match his 2009 total.
Speedster Denarius Moore represented a decent "Ninja" option against the Chiefs. He delivered for trusting fantasy owners with four receptions for 94 yards, including a touchdown grab in the Raiders' overtime win.
Dwayne Bowe caught six passes for 80 yards and scored his fifth touchdown of the season in Kansas City's loss to Oakland. Bowe eclipsed the 1,000-yard receiving mark in this game, his ninth game with at least five receptions this season.
Larry Fitzgerald continued his strong connection with John Skelton against the Bengals. Fitzgerald earned his fifth 100-yard game of the season and scored his eighth touchdown in the loss. His streak of 90-reception seasons will end at four, but Fitzgerald has posted the highest receiving average of his career at 17.8 yards per reception.
Rookie Andy Dalton defeated the Cardinals to keep the Bengals' playoff hopes alive. He didn't light up the Cincinnati air, but he did toss two touchdown passes. Dalton finished with 154 passing yards and received one of the best individual efforts we've seen after the catch when Jerome Simpson flipped his way into the end zone. Dalton has passed for 3,166 yards with 20 touchdown passes (one rushing) against 15 turnovers.
Tight end Jermaine Gresham (five receptions for 56 yards) caught Dalton's other touchdown pass. Gresham needs two receptions in the final against the Ravens to establish a new career mark.
I put Josh Freeman on the board in this week's "Lineup Calls" as a "Ninja
option against the Panthers. He didn't produce a win, but fantasy owners received a solid effort. Freeman completed 28-of-38 attempts for 274 yards with two touchdowns (one rushing) and two turnovers (one interception). This was just the second multi-touchdown game for Freeman since the Buccaneers' Week 7 trip to Londo. That game started the downward spiral for Raheem Morris' squad.
C.J. Spiller posted another strong effort in place of Fred Jackson with 111 rushing yards on 16 attempts and two receptions for 27 yards. Spiller has scored in three of the past four weeks. He topped 100 total yards in each of the games in which he scored.
Joe Flacco certainly received a ton of national press after the Ravens were shellacked by the Chargers in Week 15. Flacco and the Ravens rebounded in Week 16 against the Browns, and though he didn't pass for a ton of yards, the fourth-year quarterback did produce two touchdowns against the Cleveland pass defense. Flacco earned his third straight two-touchdown game while passing for 132 yards with an interception.
Ray Rice carried the ball 23 times for 87 yards and scored on a 42-yard reception from Flacco. He finished with three receptions and 48 receiving yards. Rice needs 131 total yards in the finale against Cincinnati to reach 2,000 for the season. The touchdown reception raised Rice's season total to 13 (10 rushing).
What else can I say about Arian Foster? The man is a monster. Foster couldn't lead the Texans to a win over Indianapolis, but he delivered a huge day for fantasy owners. Foster rushed 23 times for 158 yards and scored his 10th rushing touchdown of the season (12th overall). He added three receptions for 16 yards.
* Foster needs 159 total yards in Week 17 against Tennessee to reach 2,000 for the season. He produced 234 yards in the first meeting between these teams in Week 7.
Reggie Wayne wishes he could play the Texans every week. Wayne scored in the game's final minute to give the Colts their second win of the season. He essentially duplicated his Week 1 effort with eight receptions, 106 receiving yards and a touchdown. Wayne posted 106 receiving yards with a touchdown on seven receptions in Week 1. He's scored in three of the Colts' past five games and stands 113 yards shy of his eighth consecutive 1,000-yard season.
DeAngelo Williams was on the board for a huge play against the Buccaneers. He delivered in a big way with two rushing touchdowns and 84 total yards (66 rushing yards). Following a difficult start to the 2011 season, Williams finished strong down the stretch. He's scored six touchdowns in the past five weeks.
Finally, I salute my 2011 Fantasy MVP. I know that Rodgers and Brees deserve the drool and adoration, but trusting fantasy owners who climbed aboard the "Newton Express" following his Week 1 effort rode the rookie to "Title Town." Newon passed for 171 yards with three touchdowns against the depleted Tampa Bay secondary. He added 65 rushing yards and a touchdown.
Newton needs 107 passing yards against the Saints in Week 17 to reach 4,000 for the season. He's produced 34 total touchdowns and has amassed 4,567 total yards. Newton has been shut out once all season.
Fantasy Football News and Notes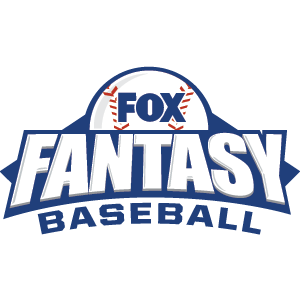 FOX Fantasy Baseball
Join or Create a Free League
Play Now!