Fantasy football Week 16 studs, duds
With millions (not an exaggeration) of 2013 fantasy football championships taking place this weekend, I thought it was the perfect time to highlight those can't-miss studs we selected in the first round of our fantasy football drafts back in August. Five months ago, we couldn't wait to count the plethora of points these elite players would score during championship Sunday.
Using our 2013 fantasy football average draft position data, here is how the top 12 picks fared:
No. 1 – Adrian Peterson – 4.7 fantasy points vs. the Bengals
No. 2 – Doug Martin – did not play – on injured reserve
No. 3 – Arian Foster – did not play – on injured reserve
No. 4 – C.J. Spiller – 10.3 fantasy points vs. the Dolphins
No. 5 – Jamaal Charles – 20.4 fantasy points vs. the Colts
No. 6 – Ray Rice – 6.3 fantasy points vs. the Patriots
No. 7 – Marshawn Lynch – 7.6 fantasy points vs. the Cardinals
No. 8 – Calvin Johnson – 4.3 fantasy points vs. the Giants
No. 9 – LeSean McCoy – 28.2 fantasy points vs. the Bears
No. 10 – Aaron Rodgers – did not play (collarbone)
No. 11 – Alfred Morris – 14.8 fantasy points vs. the Cowboys
No. 12 – Drew Brees – 14.1 fantasy points vs. the Panthers (second-lowest point total of season)
Aside from McCoy and Charles, those healthy enough to play in Week 16 really failed to deliver that knockout blow. However, as has been the case on numerous occasions this season, value draft picks stepped up big for owners with titles on the line. Here are some of the top draft bargain buys and waiver wire heroes from Week 16:
Quarterback
Andy Dalton (ADP: 12th Round) – 39.6 fantasy points vs. the Vikings
With their 42-14 drubbing of the Vikings, the Bengals have now scored more than 40 points in four consecutive home games. Dalton has averaged nearly 33 fantasy points per game over the last three games.
Running Backs
Donald Brown (ADP: Undrafted) – 23.0 fantasy points vs. the Chiefs
Brown was forced to leave the Colts' Week 15 matchup against the Texans due to a neck stinger. He entered Week 16 as a solid FLEX option, but produced RB1 fantasy numbers with 110 total yards with two touchdowns against the Chiefs. It was his top fantasy performance of the season.
Joique Bell (ADP: 15th Round) – 21.4 fantasy points vs. the Giants
After Reggie Bush fumbled in the second quarter, his day was all but over. Once again, the door swung wide open for Bell who finished a perfect 10-10 on receptions (team high) for 63 yards (team high) in addition to 20 carries for 91 yards with a score. It was his second performance with more than 20 fantasy points in a game, but his first came in Week 1.
Wide Receivers
Eric Decker (ADP: 7th Round) – 25.1 fantasy points vs. the Texans
Eric Decker's fantasy football season makes very little sense. This tends to happen when Peyton Manning has a handful of different options to throw the ball to every game. However, it's worth noting that during a four-game stretch that spanned Weeks 8 and 10-12, Decker averaged 4.2 fantasy points per game. In his last four games, Decker has averaged 22.1 fantasy points per game. But that includes a 4.2-point stinker against the Chargers two weeks ago.
In Week 16, he caught 10 passes (17 targets) for 131 yards with two touchdowns against the Texans.
Pierre Garcon (ADP: 8th Round) – 20.4 fantasy points vs. the Cowboys
When a Redskins' record previously held by Art Monk falls, you best pay attention. Garcon has now caught a single-season, franchise-best 107 passes for the Redskins. In soggy conditions, which caused me to be concerned about Washington's passing game, Garcon seemed to find himself open in space two dozen times against the Cowboys. He caught 11 passes on 17 targets for 144 yards with a touchdown.
Tight End
Marcedes Lewis (ADP: Undrafted) – 11.0 fantasy points vs. the Titans
It's not quite Lewis' 2010 season when he caught 10 touchdowns and shocked the fantasy world, but the Jaguars' tight end is finishing the 2013 season with a strong kick. He now has four receptions for 50-or-more yards in back-to-back games with a touchdown in each of his last four games.
This Week in Fantasy Football Kickers
Justin Tucker and Dan Bailey
A week after the two kickers combined for 47 fantasy points, they combined for seven points in Week 16. Justin Tucker also missed his first field goal since Week 2. So, I hope this illustrates why we are very hesitant to put a lot of a stock in start and sit advice when it comes to fantasy kickers. Their week-to-week point totals are extremely volatile.
I'm not naive, however, as I know there will continue to be questions posed regarding X-kicker versus Y-kicker for seasons to come. And I will try my best to keep my mouth shut.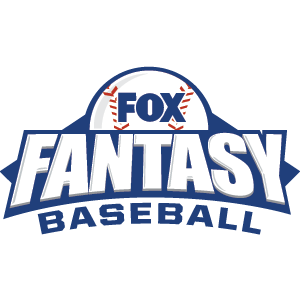 FOX Fantasy Baseball
Join or Create a Free League
Play Now!