Week 15 fantasy football leading scorers, surprises paced by Ty Montgomery
Remember all the researching, planning and strategy you poured into the 2016 fantasy football draft? The preseason prep was followed by occasionally striking it rich on the waiver wire, making some right moves, some wrong moves when setting your weekly roster. If luck should have it, you qualified for the playoffs and won in the first round.
Now, with all prep, patience and production through 14 weeks, do you empathize with some of your fellow owners who faced Chris Boswell, a kicker, who accounted for 23 points – among Week 15 leading fantasy football scorers?
All the focus on drafting and starting the right quarterback, running back, wide receiver, and tight end muted by the Steelers inability to finish a drive against the Bengals. Hundreds, if not thousands, of fantasy football owners will lose because of Boswell. Nix the fantasy kicker in 2017.
(Note: I didn't lose because of Boswell, but empathize with those who did.)
On the flip side, you have Ty Montgomery and Bilal Powell – two waiver wire gems who have over-delivered the last two weeks.
Montgomery's season-to-date should be chopped up into four chapters. The first five weeks he was a non-factor. Then, with Eddie Lacy injured and ineffective, the Packers created a hybrid role for Monty. He averaged 17.7 fantasy points per game Weeks 6, 7 and 9 (inactive Week 8). As fantasy nation embraced him and he qualified for running back position eligibility on FOX Sports, Monty's RB/WR designation added M.I.A. His role was reduced and performance paid the price as he averaged 5.6 fantasy points per game Week 10-13. With James Starks injured and Christine Michael still in a supplemental role, the Packers elected to feed Montgomery again. It's worked. He's scored 47.9 fantasy points over the past two weeks. After posting 30.3 fantasy points against the Bears in Week 15, Montgomery finishes the season with a 26.5 fantasy point-per-game average against Chicago.
Despite fighting for touches with Matt Forte throughout the season, Bilal Powell entered Week 15 ranked RB27 in PPR leagues with an 11.8 fantasy point-per-game average, just behind Todd Gurley (sigh). However, compared to some running backs who ride on the coattails of one or two huge performances to maintain a healthy point-per-game average, Powell has scored double-digit points in seven out of 14 games this season.
As great as all this sounds, Powell faces the Patriots in Week 16. New England has only allowed 50 rush yards per game over the past month.
Here's the rest of my favorite Week 15 optimal waiver wire leading scorers:
Week 15 Optimal Waiver Wire Roster
| | | | |
| --- | --- | --- | --- |
| Position | Player | Fantasy Points | Own% |
| QB | Matt Moore | 33.8 | 1 |
| RB | Derrick Henry | 17.8 | 34 |
| WR | Deonte Thompson | 19.0 | 1 |
| TE | Charles Clay | 20.2 | 9 |
When you finish 12-18 for 236 yards and manage to score 33.8 fantasy points, you're living right. Matt Moore's clutch fantasy performance against the Jets probably came in the form of a DFS bargain buy rather than confidence in a season-long stream. However, it's not a matter of what he did on Saturday night, but can he replicate it again in Week 16? Well, a late-December trip to Buffalo isn't ideal. Ryan Tannehill passed for just over 200 yards and a touchdown against the Bills earlier this season. Buffalo did allow Blake Bortles to score 26.4 fantasy football points in Week 12, but would probably fade Moore next week.
DeMarco Murray fell 0.90 points shy of 20 fantasy points against the Chiefs and yet his owners probably feel hosed. One of the most popular handcuff picks during fantasy draft season was Derrick Henry and he's making his presence felt late in the season. Against the Chiefs, he finished with nine carries for 58 yards with two touchdowns. Next up are the Jaguars who Henry lit up for 19.7 fantasy points earlier this season. The 16 carries for 60 yards in that game are both season highs.
With Bryce Petty connecting with Robby Anderson the past three games and Matt Barkley making second, third and fourth string targets fantasy relevant, something is to be said of reserve chemistry making the jump from the practice field to Sundays this season. For the second time in a month, Bears wide receiver Deonte Thompson scored 15+ fantasy football points. We all know the issues in the Packers' secondary and Thompson ate it up for 110 yards on eight receptions. Whether he can match the output in Week 16, comes down to Alshon Jeffery's role (WATCH VIDEO BELOW).
Sometimes a fantasy spade is a fantasy spade. In most of those instances, the spade is facing the Cleveland Browns defense. Heading into Week 15, the Browns were among the leagues worst defenses in stopping opposing tight ends. Buffalo's Charles Clay caught seven passes on seven targets for 72 yards with a touchdown – his top fantasy performance of the season.
Can You Believe …
Tyler Lockett has scored  24+ fantasy football points in two out of his last three games after failing to score more than 13.9 in any other game this season?
Todd Gurley has only two touchdowns in October, November and through three weeks in December and only has one game with more than 76 rush yards this season?
Jay Ajayi has scored 12.4 fantasy football points in the last two games – COMBINED?
Jarvis Landry is averaging 17.2 fantasy points per game over the past three contests?
Robby Anderson's last 3 games: 16.1 | 17.1  | 18.0?
Davante Adams literally dropped two would-be touchdowns in Week 15 against the Bears?
Jordan Howard is averaging 101 rush yards per game since Week 8?
DeAndre Hopkins' 16.7 fantasy football points in Week 15 were the most for him since Week 2?
T.J. Yeldon has scored 11.2-or-more fantasy points in three straight games?
Allen Robinson's last 4 games: 4.4 | 6.1 | 2.7 | 3.5?
Terrelle Pryor has scored 7.2 fantasy points TOTAL over the past two weeks with Robert Griffin III at quarterback? He averaged 14.8 in the four games before RGIII's return.
LeSean McCoy is averaging 27.6 fantasy football points per game over the past four games?
Kenneth Dixon's touches the last four games: 17 | 10 | 19 | 9?
Ryan Mathews 128 rush yards against the Ravens' league-best rush defense were a season-high and best for him since Week 16 of 2013 when with the Chargers?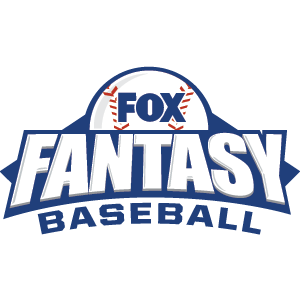 FOX Fantasy Baseball
Join or Create a Free League
Play Now!