Cam Newton turning into Carolina vulture
Welcome to the 14th installment of our weekly look at fantasy's most aggravating subject, the Running Back Committee. One of the league's most rock-solid backfield situations has hit an injury snag. Sorry, Bears' fans and Matt Forte owners.
Thursday: Browns at Steelers
COMMITTEES (11)
Buffalo Bills
Options: C.J. Spiller, Tashard Choice, Johnny White
Outlook: Spiller is pretty clearly the lead guy here, but with Choice getting five carries for 20 yards against the Titans, this situation should at least be on your fantasy radar.
Carolina Panthers
Options: Jonathan Stewart, DeAngelo Williams
Outlook: J-Stew had 99 yards from scrimmage and a touchdown on 16 touches against the Bucs, while Williams ran 11 times for 29 yards. The duo could be in for a tough game on Sunday against the Falcons' strong run defense; hopefully, you can find better starting options. These guys might have more value if they didn't play on the same team as a quarterback with the most rushing touchdowns in a season EVER.
Dallas Cowboys
Options: DeMarco Murray, Felix Jones
Outlook: Minor alert for Murray owners: Jones carried six times for 36 yards against the Cardinals, and added one short reception. The Cowboys are trying to get Jones more involved in the offense, and any touches he gets will come at Murray's expense. You should continue to start Murray if you have him, but he had five games of 20 or more carries during Jones' injury absence, and is less likely to reach that level now.
Houston Texans
Options: Arian Foster, Ben Tate
Outlook: The Texans did a good job keeping the pressure off rookie QB T.J. Yates, giving Foster 31 carries (111 yards, TD) against the Falcons, and letting Tate run 11 times for 41 yards. The Texans visit the Bengals this week, and while their excellent running game will be difficult for anyone to stop, Tate is still a shaky flex start due to his second-banana role. Things will look better for him against the weak Panthers' rushing defense in Week 15.
Indianapolis Colts
Options: Donald Brown, Joseph Addai, Delone Carter
Outlook: This one was split right down the middle against the Pats, with Brown running 14 times for 41 yards and a score, and Addai gaining 39 yards on 13 carries. It's difficult to make a case for either back this week against the Ravens. Carter also got a few carries in Foxboro, but fumbled again and will probably spend the rest of the season in fantasy purgatory.
Kansas City Chiefs
Options: Thomas Jones, Jackie Battle, Dexter McCluster
Outlook: Three-headed committee monsters are sooooooo annoying. McCluster was the most productive of this trio against the Bears, with nine carries for 61 yards along with four receptions for 46 yards and a score. Jones ran 16 times for 36 yards, while Battle had 15 yards on 11 carries. The Chiefs visit the Jets on Sunday, and the advice here once again is to stay away.
Miami Dolphins
Options: Reggie Bush, Daniel Thomas
Outlook: I've been finding reasons all year to be encouraged about Thomas, and after his 13-carry, 73 yard performance against the Raiders, I'm intrigued again. However, Bush (22 carries, 100 yards, TD) is still the Dolphins' lead back, and eight of Thomas' carries came in the second half of Sunday's blowout victory. Thomas should stay on your fantasy bench against the Eagles unless you're desperate.
New England Patriots
Options: BenJarvus Green-Ellis, Kevin Faulk, Shane Vereen, Stevan Ridley, Danny Woodhead
Outlook: Come on, Belichick. SIX carries for the Law Firm? Now people are going to think about benching him against the Redskins, and you're going to run him 20 times for a bunch of yards. Fantasy owners, start Green-Ellis this week, and stay away from the rest of this crew.
New Orleans Saints
Options: Mark Ingram, Darren Sproles, Pierre Thomas
Outlook: Ingram had 16 carries for 54 yards and a touchdown against the Lions, while Sproles (four carries 28 yards; five receptions, 46 yards, TD) and Thomas (two carries, 10 yards; two receptions, 11 yards) played secondary roles. Giving your best runner the most carries is such a novel concept, isn't it? With a road game on tap against the 21st-ranked Titans' rushing defense, plan to start Ingram as a flex play in most formats, keep Sproles in the lineup in PPR leagues, and bench Thomas.
New York Giants
Options: Ahmad Bradshaw, Brandon Jacobs, D.J. Ware
Outlook: Bradshaw returned against the Packers after a four-game injury absence, and had 13 touches to Jacobs' eight. Even though Jacobs ran for 59 yards and a touchdown, this situation is likely to return to a two-to-one split in Bradshaw's favor. Try to bench Jacobs if you have a decent alternative.
San Diego Chargers
Options: Ryan Mathews, Mike Tolbert
Outlook: Mathews ran 13 times for 112 yards and a touchdown against the Jaguars on Monday night, while Tolbert had six carries for 24 yards and a score of his own. We'll say it again: Mathews is the lead back for the Bolts as long as he's healthy, and could be a fantasy stud in 2012. It's hard to advocate starting Tolbert this week against the Ravens.
INJURY ISSUES (6)
Chicago Bears
Options: Matt Forte, Marion Barber, Kahlil Bell
Outlook: The early word on Forte's knee injury is that he'll miss anywhere from two to four weeks. If you have a Week 16 championship game and need a productive roster spot, cutting Forte is something you should consider. Marion Barber will be a hot free-agent pickup this week, and while he projects to shoulder a heavy workload against the Broncos, he'll face plenty of eight-man fronts due to the ineffective play of QB Caleb Hanie. You can start Barber if you have him, but he could be in for a 19-carry, 46-yard kind of day. Hopefully, he'll score once to make up for it.
Also, keep an eye on how much work Bell gets this week. If Barber plods along, Bell could become relevant quickly. Anyone looking to fill a roster spot with a speculative play or handcuff can think about Bell.
Cleveland Browns
Options: Peyton Hillis, Montario Hardesty, Chris Ogbonnaya
Outlook: Hardesty was active but didn't accrue any stats in Week 13. Hillis didn't do much on the ground (12 carries, 45 yards) against the nasty Ravens' defense, but a 52-yard reception helped his fantasy production. The Browns' rushing attack has another difficult matchup coming Thursday against the Steelers, and since Hillis' hip injury acted up again on Sunday, he might not be able to play. Hardesty is an interesting free-agent pickup who could start for you if Hillis can't go.
Detroit Lions
Options: Kevin Smith, Maurice Morris, Keiland Williams
Outlook: Smith was having another solid game (80 total yards, TD) before re-injuring his ankle in the third quarter against the Saints. His status for Sunday's game against the Vikings will again be a wait-and-see situation, but you almost have to start him if he's active, especially in PPR leagues. If Smith can't go, Morris (17 touches, 75 total yards, TD) becomes a solid fantasy start.
Green Bay Packers
Options: James Starks, Ryan Grant, John Kuhn, Brandon Saine
Outlook: This was a timeshare already, but Starks injured his right ankle for the third consecutive game in Sunday's win over the Giants. In Starks' absence, Grant ran 13 times for 29 yards, while Saine carried six times for 16 yards and caught four passes for 29 yards. If Starks can't play against the Raiders, the Pack probably won't be shy about giving Saine as much work as Grant. However, due to this team's pass-heavy offense, neither Grant nor Saine are more than low-end RB3/flex starts.
Minnesota Vikings
Options: Adrian Peterson, Toby Gerhart
Outlook: With Peterson missing his second straight game due to a sprained ankle, Gerhart had a strong game against the Broncos, racking up 133 yards from scrimmage on 21 carries and eight receptions. The options here are simple: Start Gerhart against the Lions if Peterson misses another game, and bench him if Peterson returns. An active Peterson always starts, of course.
Oakland Raiders
Options: Darren McFadden, Michael Bush, Marcel Reece
Outlook: After running for 530 yards and five touchdowns in the first five games of McFadden's absence, Bush finally had a bad game for his fantasy owners, gaining just 18 yards on 10 carries against the Dolphins. McFadden probably won't return against the Packers, so get Bush back on the horse if you own him.
Fantasy Football News and Notes | Week 14 Fantasy Football Waiver Wire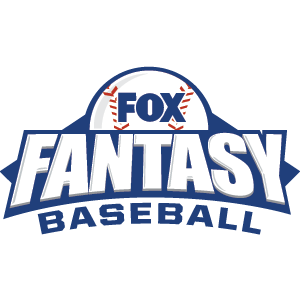 FOX Fantasy Baseball
Join or Create a Free League
Play Now!