Week 14 NFL, fantasy injury report and long-term concerns for Gronk
Rob Gronkowski
The Patriots tight end will miss the remainder of the season after he suffered a lower back injury that will require surgery. The surgery will be Gronk's third back surgery since 2009 and adds to a lengthy list of injuries that includes a torn ACL in his knee, a fractured forearm and subsequent infection that required four operations, a perforated lung, and a high ankle sprain that also required surgery.
Before we discuss Gronk's long-term outlook, let's take a look at the current issue. The spine of the back is divided into 33 individual vertebrae. Between each vertebra sits an intervertebral disc that serves as a shock absorber for both the daily and excessive stresses applied to and through the back. Each disc is made up of a rigid, outer ring of fibrocartilage called the annulus fibrosus that surrounds a softer, semifluid center known as the nucleus pulposus. For comparison sake, imagine a jelly or cream-filled donut. The baked dough of the pastry is the annulus fibrosus while the inner filling represents the pulposus. The dough surrounds and contains the filling, preventing it from spilling out. However, if enough pressure is applied to the donut, the dough is unable to hold back the filling and its contents will eventually burst out.
An intervertebral disc acts in a similar fashion if the back is violently or repetitively compressed or twisted. Stress forces the nucleus pulposus to bulge or stick out, causing a ruptured or herniated disc. The injury is worsened when the suddenly projecting area of the disc begins to pinch on any nearby nerve. As a result, these injuries can cause pain in the lower back as well as the corresponding extremities.
Surgery to fix a herniated disc often involves a microdiscectomy procedure in which the bulging disc fragments are removed. The surgery is common in athletes but adequate time to heal is necessary, especially if there is nerve involvement.
Gronkowski's long-term health will be a hot topic of discussion throughout the offseason. While reports indicate his latest injury is to a different area of the back than the two previous surgeries, it's rare to find a player who doesn't have future back issues following one microdiscectomy, let alone three. Furthermore, the tight end position is physically demanding on the back, increasing his inherent injury risk. Couple these problems with Gronkowski's laundry list of injuries and it's becoming harder to gauge his true fantasy value. He's similar to the NBA's Anthony Davis in that both players are elite talents with a propensity for injury. Whether it's size, style of play or simply bad luck, both Davis and Gronkowski are the perfect examples of a high-risk, high-reward fantasy player. Investing in a reliable second tight end will be a necessary strategy for those in keeper leagues who opt to ignore the medical red flags and retain Gronkowski.
Martellus Bennett will become the primary tight end in New England for the remainder of the year. Unfortunately, he's been quiet for three consecutive weeks and isn't quite the lock he was expected to be.
Turf Burns
A.J. Green: The health of the Cincinnati wide receiver is trending upward as he continues to work his way back from a moderate hamstring strain. Green has not played in the Bengals' last two games but returned to practice in a limited capacity last week. While it still seems unlikely Green is back in action against the Browns, he is providing fantasy owners with some late-season hope. He will be a bit of a precarious play when he does eventually return, but his upside should offset most of the risk.
Julio Jones: Matt Ryan's favorite target has played dinged up all year and is now battling a case of turf toe. Turf toe occurs when the big toe is hyperextended, spraining the surrounding ligaments. The condition can be very painful, especially when pushing off the foot during acceleration. Obviously this can be a big problem for a wide receiver that needs to be able to burst off the line of scrimmage and make clean, hard cuts. Look for Jones to receive plenty of time off during the practice week ahead but still be in uniform come Sunday.
Robert Griffin: The Browns could have the quarterback who started the season opener back this week against the Bengals. Griffin hasn't played since fracturing the coracoid process of his shoulder blade in Week 1. Griffin didn't have the most inspiring performance in his one game played but could be worth a gamble for those in two quarterback leagues.
Jeremy Maclin: Maclin hasn't played since a cameo in Week 9 as a groin injury continues to linger. He was limited in practice on Monday, a worrisome sign for a player facing a short week. Even if Maclin is cleared to return for Thursday's matchup against the Raiders, he's been too inconsistent to trust in standard leagues.
Jordan Matthews: The Eagles are hoping that Matthews will be back in the lineup after he sat out their loss to the Bengals. Matthews is recovering from an ankle sprain but is expected back at practice on Wednesday. It seems likely that Matthews suits up against the division rival Redskins, but don't be surprised if this ends up being a game-time decision.
Trevor Siemian: The second year quarterback is no longer wearing a walking boot on his sprained left foot and is optimistic about his chances of playing Sunday against the Titans. Siemian hasn't been the most impactful fantasy quarterback but he presence does elevate the value of players like Demaryius Thomas and Emmanuel Sanders. Look for more updates to emerge as the week progresses.
Earl Thomas: The Seattle safety suffered a lower leg fracture in the team's lopsided win over Carolina. Thomas isn't currently planning on undergoing surgery to repair his fractured tibia but will not play again this season. The blow is a major setback for the Seahawks secondary and should make things a bit easier on Packers quarterback Aaron Rodgers in Week 14.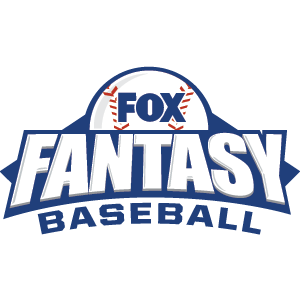 FOX Fantasy Baseball
Join or Create a Free League
Play Now!