Fantasy Football Week 14 Waiver Wire
Congratulations on making the fantasy playoffs! Now,
here's some help to get you a step closer to glory.
QB – Chicago Bears Quarterback (Jay Cutler is owned
in 38.8 percent of FOXSports.com leagues and Josh McCown is owned
in 16.5 percent)
Last week on John Halpin's Fantasy 15 podcast, I mentioned
that it didn't matter who was the quarterback for Chicago,
you needed to start him against the Vikings. Same goes for this
week as the Bears host the Cowboys on Monday night. While Minnesota
allows the second-most points per game to opposing QBs, Dallas
allows the most at 24.8 ppg. After missing the last two games with
a high ankle sprain, Jay Cutler wants back on the field but
hasn't been cleared to practice (as of Tuesday). Monitor the
situation and be prepared to start Josh McCown in the first round
of your playoffs.
RB – Montee Ball, Broncos (46.9 percent)
Montee Ball's best game of his NFL-career couldn't
have come at a better time. With Knowshon Moreno banged up from the
week before, Ball stepped in and ran for 117 yards on 13 carries.
Even though he fumbled for the third time of the season last week,
Ball was used to ice the game away on the final drive. In the
remaining four games of the season look for Ball's role to
expand, allowing Moreno to rest his legs for the playoffs.
RB – Chris Ogbonnaya, Browns (10.9
percent)
The postseason is virtually a pipedream in Cleveland, why not
give the younger talent some reps (and anyone on the roster is
younger than Willis McGahee). The Browns travel to New England and
face a defensive front that has been gashed for 138.2 rushing yards
per game (second-most). Who knows who will be under center for
Cleveland this week, so keeping the ball away from Tom Brady and
controlling the clock will be the game plan. Lately, Chris
Ogbonnaya has been in a time-share with McGahee and Fozzy
Whittaker. However, "OGB" has more receptions than the
rest of the Browns running backs combined (even when adding Trent
Richardson's seven catches).
WR – Nate Burleson, Lions (16.9 percent)
Before you "boo" me for posting about Nate Burleson
for the second-week-in-a-row, let me explain. Yes, he notched a
total of zero catches on Thanksgiving against the Packers. However,
he still recorded seven catches the week prior. This Lions offense
needs a second receiver to function and Burleson is the guy. This
week, his team travels to Philadelphia to face a secondary that is
32nd in passing yards allowed per game (297 yards) and 32ND in
fantasy points allowed to opposing receivers per game (29.7
points). I know Calvin Johnson is great, but I don't think
he'll achieve those totals on his own.
TE – Garrett Graham, Texans (21.3
percent)
For a while now, whether it's through the Start/Sit
Gallery or the Waiver Wire pieces, I've been advising owners
to start the tight end that faces the Cardinals. The defense seems
content with allowing TEs to torch their linebackers. This season,
Arizona has allowed over 14 points per game to opposing tight ends.
The Rams travel to University of Phoenix Stadium this Sunday and
Jared Cook is owned in 55 percent of leagues. However, there are
two other teams that allow double-digit points to TEs: Miami and
Jacksonville. The Dolphins head to Pittsburgh where Heath Miller is
owned in 48.8 percent and the Jags host Garrett Graham and the
Texans. I was shocked to see how low Graham's ownership is in
fantasy leagues. Though he only caught three passes for 36 yards
last week, Graham was targeted 11 times and had 33 targets the past
three weeks combined.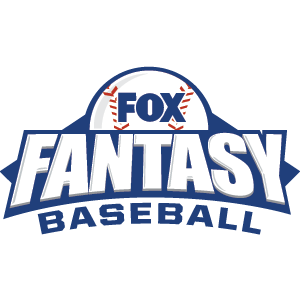 FOX Fantasy Baseball
Join or Create a Free League
Play Now!