Fantasy Football Week 13 studs, duds
With the fantasy football playoffs on the line for many, here's a quick recap of Week 13 studs and duds:
Fantasy Football Future Is Here
Josh Gordon – 38.1 fantasy points vs. Jaguars
One week ago, I sat in front of this computer and marveled at how Josh Gordon had just supplanted Ozzie Newsome in the Browns' record books. His franchise-record 237 receiving yards were thanks, in part, to him posting 117 yards and a touchdown (~17 fantasy points) in the game's final four minutes against the Steelers. Gordon finished with 29.7 fantasy points, his owners content and the Browns with another loss.
In Week 13, the shock and awesome of Gordon returned against the Jaguars. This time around, he scored 15.5 fantasy points in the game's final four minutes thanks to a 95-yard touchdown. He finished with 10 receptions on 15 targets for a new franchise-record 261 yards and two touchdowns. Gordon became the first player in league history with back-to-back 200-yard receiving games in the regular season.
Gordon has been targeted 47 times in the last three games.
Alshon Jeffery – 36.9 fantasy points vs. Vikings
Heading into Week 13, Jeffery had averaged over 11 targets a game in the last four games with Josh McCown behind center for most of those snaps. Brandon Marshall averaged nearly the same amount of looks from the Bears' back-up quarterback during that stretch. Well, Jeffery surpassed Marshall and the rest of the Chicago franchise on Sunday. The second-year receiver hauled in 12 receptions on 15 targets for a franchise-record 249 yards with his fourth and fifth touchdowns in the final boxscore. It was AJ's fifth game with more than 100 receiving yards this season.
Fantasy Football Week 13 Studs
Eric Decker – 41.4 fantasy points vs. Chiefs
Decker had not scored a touchdown or racked up over 100 receiving yards in a game since before Halloween. Plus, Peyton Manning basically ignored him all of last week against the Patriots with only one reception on four targets by game's end. However, one major INACTIVE allowed for Decker to break out of his fantasy funk, if you want to place a label on it. Tight end Julius Thomas did not play against the Chiefs. That's five to eight targets per game and a monster red zone target removed from the Broncos' offensive equation. Decker finished with eight receptions on 12 targets for a career-high 174 yards and career-high four touchdowns.
Brandon Weeden – 27.3 fantasy points vs. Jaguars
These type of performances are why fantasy football has its haters. I get that. Weeden threw two interceptions, fumbled once and kicked the ball out of the end zone for a safety in Week 13. Thank goodness for his rapport with Josh Gordon. The wide receiver accounted for over 70 percent of Weeden's passing yards and two of his three touchdowns against the Jaguars. It's worth noting that Gordon was being evaluated for a concussion when Weeden threw his other touchdown to Greg Little.
Fantasy Fact: The Jaguars' allowed 23.2 fantasy points per game to opposing quarterbacks heading into Week 13.
Ben Tate – 28.2 fantasy points vs. Patriots
For the second straight week, the Patriots' rush defense was used and abused. A week after Knowshon Moreno racked up 224 yards on 37 carries, Tate and his bad ribs picked up 102 yards on 22 carries with three touchdowns. It was the first time since November 2011 that Tate rushed for over 100 yards and his first three-score NFL game.
The Browns' RBBC of Willis McGahee, Chris Ogbonnaya and Fozzy Whittaker get a crack at the Patriots' rush defense next week.
Zach Ertz – 18.8 fantasy points vs. Cardinals
Not much to this analysis. The Arizona Cardinals straight up stink when it comes to covering opposing tight ends. Heading into Week 13, the Cards allowed an average of 14 fantasy points to opposing tight ends – 14!!!!! That's three fantasy points per game more than the second-worst team (Jaguars). Ertz caught five of six passes for 68 yards and two touchdowns. The rookie tight end's previous career high was 58 yards against the Chargers in Week 2.
Looking ahead: Jared Cook and the Rams face the Cardinals' defense next.
Fantasy Football Week 13 Duds
Eddie Lacy – 3.9 fantasy points vs. Lions
How good is Aaron Rodgers? He was able to distract us all from the horrible offensive line in front of him. Matt Flynn and Eddie Lacy paid the price in Week 13 against the Lions' front seven. The 39 total yards were a season-low for the rookie running back out of Alabama. Rough weekend for him. Ya know, with the whole Iron Bowl and all.
Andrew Luck – 10.2 fantasy points vs. Titans
To be fair, the Titans' pass defense is one of the best in the league when it comes to fantasy football. And to be fair, Darrius Heyward-Bey has trouble catching the ball with his chest. The bottom line is Luck is not an elite fantasy quarterback without Reggie Wayne and a steady rushing attack. Trent Richardson is a joke and Donald Brown does what he can. Luck has averaged 198 passing yards with one touchdown and two interceptions the past three weeks.
DeSean Jackson – 3.6 fantasy points vs. Cardinals
Couple factors impacted D-Jax's subpar fantasy performance in Week 13. As previously mentioned above, the Cardinals can't cover tight ends. Thus, Nick Foles targeted Ertz and Brent Celek 12 times. The second factor was top-tier cornerback Patrick Peterson shadowed Jackson all game. My bet is Jackson's season averages return in Week 14 against the Lions.
"Where Was This All Season" Department
C.J. Spiller – 21.7 fantasy points vs. Falcons
The Falcons entered Week 13 with the 29th-ranked rush defense in the league. Spiller set the tone early with a 77-yard scamper. He said the BYE week helped get him healthy. The question becomes do you trust him Week 14 against the Buccaneers' ninth-ranked rush defense in a timeshare with Fred Jackson?
Roddy White – 14.3 fantasy points vs. Bills
I think John Halpin and I both agreed to buy low on Roddy. Yeah, I'm pretty sure we said that. Juicy matchup against the Bills and the 28.6 fantasy points allowed to opposing wide receivers. The Packers and Redskins are up next on the fantasy playoff schedule. Juicy.
This Week In Fantasy Football Kickers
Adam Vinateri and Justin Tucker – 20 and 19 fantasy points, respectively
Two sub-par fantasy offenses do just enough to move the ball and wear out the turf in-between the 30's.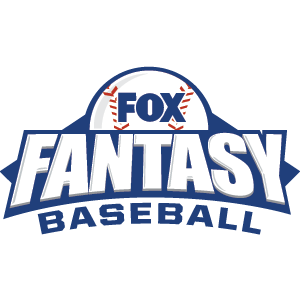 FOX Fantasy Baseball
Join or Create a Free League
Play Now!