Week 13 Fantasy Football Rankings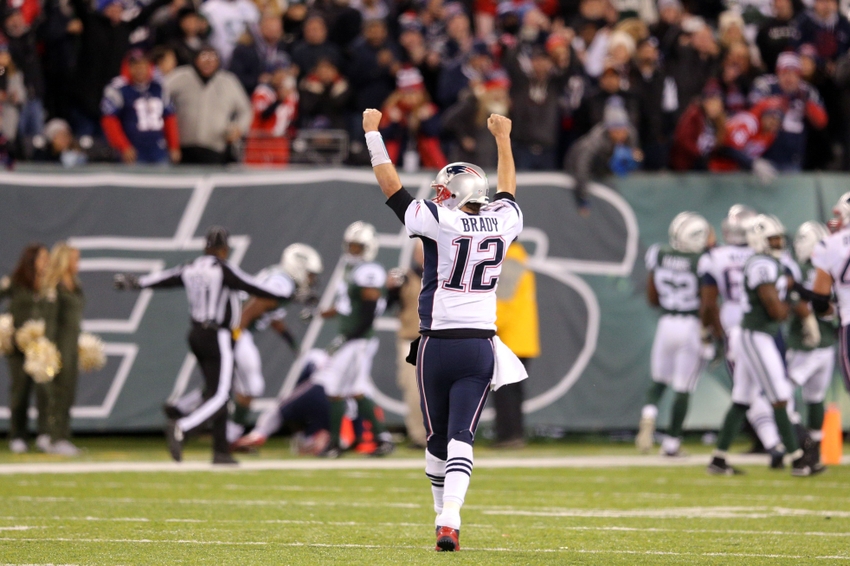 Week 13 Fantasy Football Rankings
Week 13 Fantasy Football Rankings are here! We are one week away from playoffs (in most leagues, my league in which four teams make the playoffs doesn't start playoffs until Week 15). This is a pivotal time in the fantasy football season.
You may be in a contest that determines whether or not you make the playoffs in your league. I will attempt to guide you to glory and a playoff berth! Without further adieu, here are your Week 13 Fantasy Football Rankings!
Week 13 Fantasy Football QB Rankings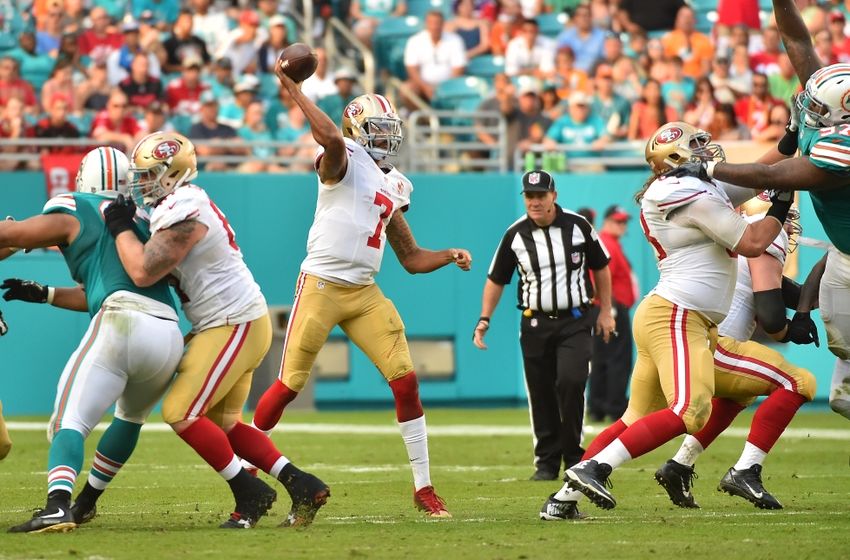 Tom Brady should have a good game against the LA Rams. Drew Brees looks to have a solid performance against the Lions. Those two QB's are steady options almost every week. An elite QB who soars back up the rankings is Matt Ryan. Ryan faced a solid Cardinals defense last week, resulting in a rank lower than he typically receives. Ryan played well against the tough Cardinals defense and should continue his success against the Kansas City Chiefs.
Colin Kaepernick… A man enveloped in controversy due to his political views and sometimes blatant hypocrisy. Despite how you feel about Kaepernick outside of the NFL fields, he is having a great few weeks on the field. Kaepernick draws a plus match up against a brutal and injured Chicago Bears squad. The 49ers QB has thrown 10 touchdowns and 3 interceptions since Week 6 and is an excellent streaming option now and in the playoffs.
Week 13 Fantasy Football RB RANKINGS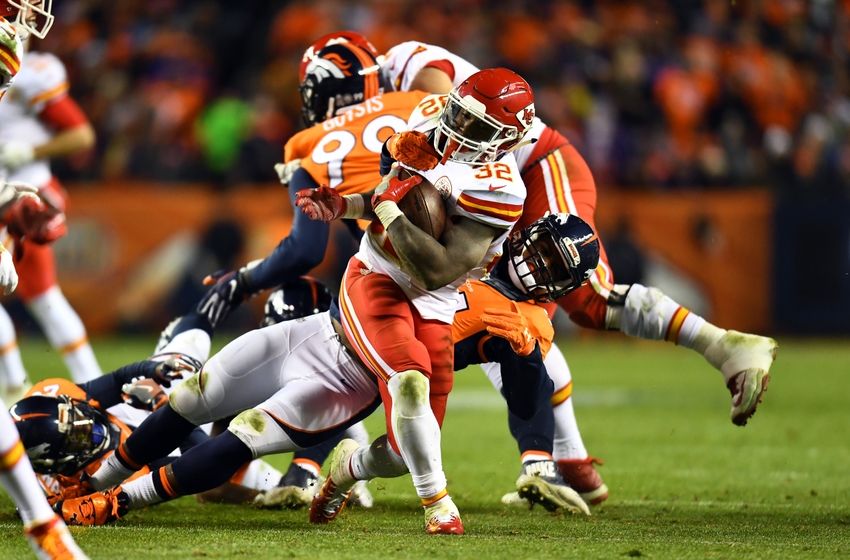 David Johnson, Ezekiel Elliot, DeMarco Murray and Melvin Gordon have been the "Elite" running backs this season. You roll these backs out in your fantasy line up every single week with confidence. Johnson tops the rankings this week as the Cardinals play the Washington Redskins. Who is a running back who does not have elite status who I expect to have a productive week?
Spencer Ware has been Jamaal Charles' replacement in the Kansas City backfield this season. Ware has had some very productive weeks mixed in with some mediocre performances. The Chiefs are a strange team in terms of fantasy football production. The team wins games in real football but it's players may not bring you tons of success in fantasy. The yardage has been there for Ware each week as he has put up 7 fantasy points in all but one game this season.
The match ups are easier for Ware down the stretch. Ware has not scored a touchdown since Week 7 but that could soon change. Ware should have a solid outing against an Atlanta team that gives up a ton of points.
Week 13 Fantasy Football WR RANKINGS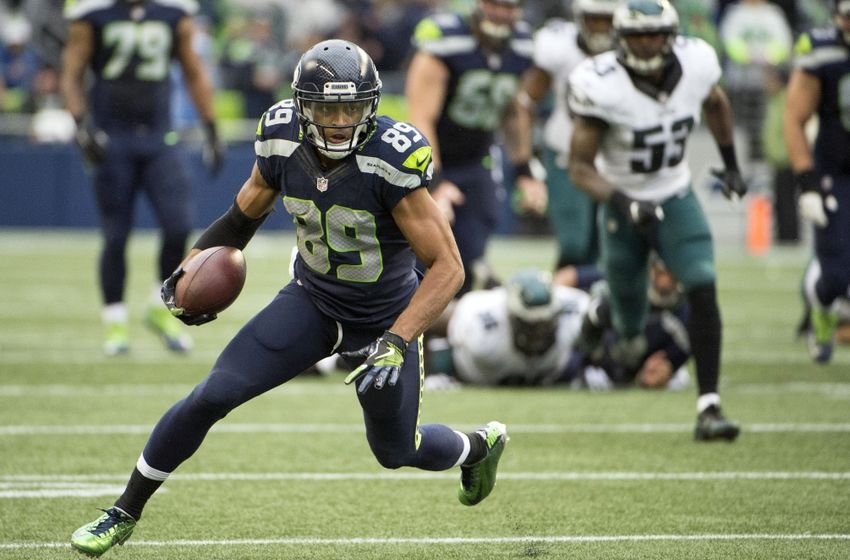 Antonio Brown sits atop the rankings for WR's. Brown always has the potential for a big game. Two receivers who are not always near the top of the rankings who I believe will succeed this week are T.Y. Hilton and Doug Baldwin.
T.Y. Hilton gets to face off against a New York Jets that gives up the 7th most points to WR's. Hilton will also be the beneficiary of Andrew Luck returning to action. Donte Moncrief should also have a productive game if Luck is able to play. Monitor the status of Luck and Hilton as the Colts face off against the Jets on Monday.
Doug Baldwin faces off against a Panthers team that is 11th in the league in points allowed to WR's. Seattle had a terrible game against the Buccaneers which hopefully lights a fire underneath the team going into Week 13. I do not expect Russell Wilson and the Seahawks to have another terrible game. Who knows though… Maybe C.J. Prosise was that much better than Thomas Rawls? Maybe the O-line is letting the team down? I don't know. Roll out Baldwin, Wilson or Graham this week, I believe last week was an anomaly.
Week 13 Fantasy Football TE RANKINGS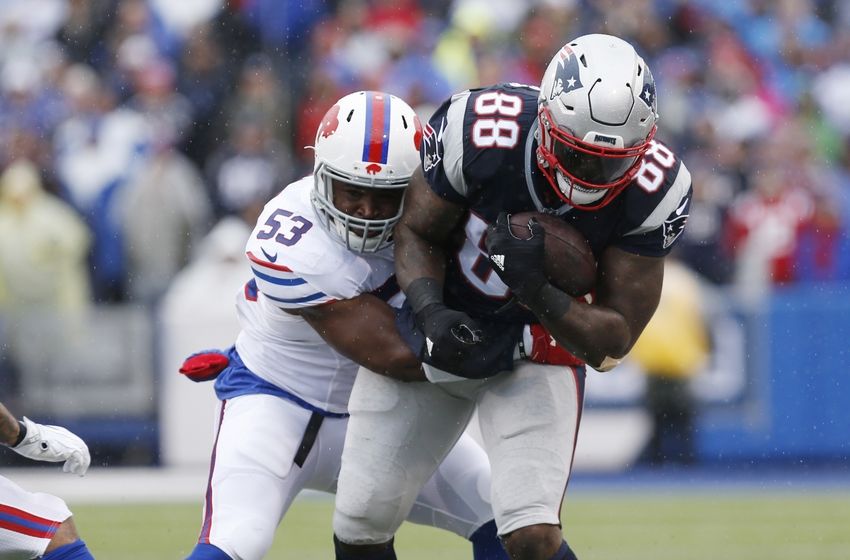 The Tight End position can sometimes be a tricky one to forecast. The waters get murky with an injury to Rob Gronkowski ending his fantasy football season. Jimmy Graham has had somewhat of a resurgence this season. Greg Olsen has been silent by his own personal history of performance. Random TE's seem to perform from week to week. I believe there are two TE's who have the potential for decent games.
Martellus Bennett should in theory benefit from Rob Gronkowski being sidelined. Bennett is the Patriots only real option at Tight End at this point. Bennett has had a couple of big games and a bunch of poor performances this year. TE is a crap shoot position and there are worse gambles you could take than playing Bennett this week.
C.J. Fiedorowicz catches tons of balls in the Texans offense. He has not found the endzone in four weeks but as with Bennett, there are worse gambles you could take this week. The nice thing about C.J is that he is frequently targeted by QB Brock Osweiler. Fiedorowicz has caught at least four passes in all but one game since Week 4.
Want your voice heard? Join the Fantasy CPR team!
Good luck in your fantasy football match ups this weekend. Week 13 Fantasy Football Rankings have a familiar cast of characters that have been relevant all season. Do not let your heart interfere with your head at this time of year. Look at the match ups and make calculated decisions with your line up. Best of luck to everyone!
More from Fantasy CPR
This article originally appeared on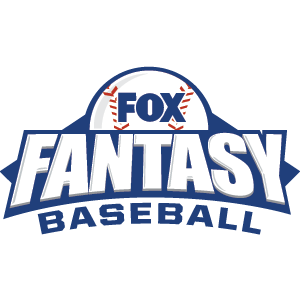 FOX Fantasy Baseball
Join or Create a Free League
Play Now!