Blount, Turner fantasy flops in Week 13
With one game left on the slate, the Twitterverse is replete with 140 characters of wishing and hoping.
"I need 48 points from Philip Rivers."
"I need 297 rushing yards from MJD."
Others cursed the failures of myriad players in fantasyland. The glorious opportunities that availed themselves went unclaimed. Remember, we can run the numbers every way possible. We can look at trends and histories. They still need to play the games and, unfortunately, we don't get to log scores based on simulations.
Let me serve as your voice and shake my fist at the Week 13 fantasy flops.
LeGarrette Blount appeared at the top of the board this week and I ranked among his biggest cheerleaders, particularly once I learned that the old school uniforms would make an appearance against the Panthers. Blount rushed for -6 yards on four carries in the first quarter of Sunday's loss. Things got no better as the game progressed. Blount finished the day with 11 carries for 19 yards.
DeAngelo Williams had finally started to show signs of life for fantasy owners in the past two weeks. Williams watched as Cam Newton and Jonathan Stewart piled up touches and goal-line plunges against the hapless Buccaneers. He finished the game with 29 yards on 11 carries. Williams is on the no fly list for Week 14 against the Falcons.
Steve Smith helped carry fantasy owners early in the season, but things have slowed to a crawl in recent weeks. Smith was limited to two receptions and 32 receiving yards on six targets as Newton and Stewart ran wild. He's scored once in the past four weeks and has not eclipsed 68 receiving yards since the Panthers' Week 9 Bye.
Tight end Greg Olsen produced a single reception for 21 yards on four targets. Olsen dropped a would-be touchdown to extend his scoreless streak to four games.
Kellen Winslow posted another pedestrian day in Sunday's loss to Carolina. Winslow caught four passes for 41 yards. It was his 10th game with at least four receptions this season. It was also his 10th game without a touchdown reception.
Andy Dalton and the Bengals were boat raced by the Steelers in Pittsburgh, the Bengals' third loss in their past four games. Dalton completed just 11-of-24 attempts for 135 yards with one touchdown and three sacks. He's thrown a single touchdown pass in three consecutive games.
Jermaine Gresham got back into the good graces of fantasy owners in Week 12 with his 68 receiving yards and a touchdown against the Browns. He started in many leagues and produced a tepid effort against the Steelers with three receptions for 37 yards on seven targets.
Cedric Benson averaged four yards per carry in Sunday's loss to Pittsburgh. Alas, he only carried the ball 13 times for 52 yards. It was Benson's third game with fewer than 60 rushing yards in his past four starts.
Heath Miller's rise in fantasyland this season seems like a lifetime ago. Miller caught two of his three targets for 12 yards in Sunday's win over Cincinnati. In two games since the Steelers' Week 11 Bye, Miller has logged just three receptions for 32 yards. He hasn't scored since Week 7.
There are 100 ways to break down the ineptitude, inefficiency and vomit-inducing play of the Chicago offense in Sunday's loss to the Chiefs. Hanie completed 11-of-24 attempts for 133 yards, absorbed seven sacks and threw three interceptions. He missed a wide-open Earl Bennett (one reception for five yards) in the end zone and was betrayed by Roy Williams on a play inside the Chiefs' five-yard line that resulted in an interception.
We've already chronicled the misery of Tyler Palko, although he emerged as a winner because of a prayer that was answered by Dexter McCluster. Unfortunately, there was no love given to fantasy owners by Dwayne Bowe. Bowe caught four passes for 49 yards on nine targets.
Unfortunately, there was no monster follow-up on tap for Mark Sanchez and the New York passing offense against the Redskins following last week's win over Buffalo. The Jets won the game and took care of business (Shonn Greene, where did that come from?), but Sanchez didn't post a huge day for owners. He tossed one touchdown pass to Santonio Holmes and finished the game with 165 passing yards. It was Sanchez's seventh game this season with 201 passing yards or fewer.
There was no red zone glory for Plaxico Burress against the Redskins. He was limited to three receptions and 33 receiving yards on six targets.
Dustin Keller logged his 11th game with at least two receptions this season. Unfortunately, he produced just 12 receiving yards on three receptions.
Rex Grossman passed for 221 yards with two turnovers (one interception) in Sunday's loss to the Jets, thus halting his mini-scoring barrage at two games.
Santana Moss produced a minimal contribution to the final stat line against the vaunted Jets secondary. Moss caught five passes for 42 yards in his second game back from injury. He's contributed nine receptions for 71 yards in two weeks.
Michael Bush's run of dominance ended with a resounding thud in Week 13 against the surging Dolphins. Bush was limited to 18 rushing yards on 10 carries, adding three receptions for 27 yards. His longest run covered three yards.
Brandon Marshall caught four passes for 60 yards in Sunday's blowout win over the Raiders. Marshall could not replicate his Thanksgiving Day heroics against the Oakland secondary and was held scoreless for the third time in four weeks.
The absence of George Wilson from the Buffalo secondary afforded Mark Sanchez throwing lane in Week 12. The Titans didn't bother with that approach in Week 13 and allowed Chris Johnson to run wild. Matt Hasselbeck completed 16-of-25 attempts for 140 yards and was shut out for the first time this season (in games he completed, that is).
If you looked only at the final score from Minnesota, then you assumed that Eric Decker posted a huge day against the depleted Vikings secondary. Alas, Decker played a minimal role with just two receptions for 25 yards on four targets.
Dan Orlovsky posted a huge day in defeat against the New England defense, but Reggie Wayne watched as Pierre Garcon recorded the highlight-worthy performance. Wayne caught five of six passes for 55 yards, a decent effort in PPR leagues. Alas, owners in standard leagues were left wanting following his huge Week 12 performance.
Deion Branch was on the board as a WR3 play following his breakout effort in Week 12 and with a tasty matchup on tap. Alas, Branch was limited to three receptions for 37 yards on six targets. Snake eyes.
Aaron Hernandez caught seven passes against the Colts for a measly 43 yards. That's a solid PPR contribution, but represented another swing and miss for owners that guessed wrong on the workload split among the New England tight ends on draft day.
As expected, Joe Flacco struggled markedly in his Week 13 challenge against the Cleveland pass defense. Of course, he didn't need to do much but handle snaps and handoffs to Ray Rice and Ricky Williams. Flacco completed 10-of-23 attempts for 158 yards and a lost fumble in the victory.
Torrey Smith flopped miserably for the third time in the past four weeks. Smith caught a single pass for 32 yards on four targets. He has logged 32 receiving yards or fewer in these three contests wrapped around his monster performance against the Bengals.
Similarly, Anquan Boldin offered little to fantasy owners on Sunday. He caught two of four targets for 32 yards, his third game with fewer than 40 receiving yards in the past four weeks. Boldin has scored once in the past six weeks.
Larry Fitzgerald caught four passes for 55 yards in Kevin Kolb's return to the field. Fitzgerald has recorded 55 receiving yards in back-to-back weeks. It was his seventh game with fewer than 70 receiving yards this season.
Early Doucet caught two of his six targets for zero yards and dropped a huge opportunity late. That yardage total is not a misprint. Andre Roberts' rise clouds Doucet's value going forward.
Tony Romo passed for 299 yards in Sunday's loss to Arizona. Alas, Jason Witten generated another pedestrian effort in support of fantasy owners. Witten caught five passes for 47 yards, his sixth game with fewer than 50 receiving yards since the Cowboys' Week 5 Bye.
DeMarco Murray is human? Murray's run of dominance in fantasyland was momentarily halted by the Arizona defense. The Cardinals limited Murray to 38 rushing yards on 12 attempts and he did not catch a pass.
Brandon Lloyd caught one of just two targets against the swarming San Francisco defense for 34 yards. That total of two targets is correct. A.J. Feeley tried to look elsewhere to no avail in the shutout loss.
Steven Jackson earned a paltry 30 total yards on 11 touches against the run-stuffing 49ers. He carried the ball 10 times for 19 yards. On the plus side, he outperformed LeGarrette Blount on a per-carry measurement, right?
Alex Smith posted a huge game against the Rams. Alas, that meant nothing in fantasyland for owners of Vernon Davis. Davis caught five passes for 32 yards, his 10th game with fewer than 50 receiving yards.
I congratulate Frank Gore on becoming the all-time leading rusher for the 49ers. That's not helping fantasy owners who anticipated a big effort against the putrid St. Louis run defense. Gore amassed 73 rushing yards on 21 attempts and was held out of the end zone for the fifth straight game. He needs 18 yards against the Cardinals to reach 1,000 for the season.
Calvin Johnson caught six passes for 69 yards in Sunday's loss to New Orleans. Johnson started the season on a record-shattering pace, but has generated a single touchdown pass in the Lions' past four games.
Brandon Pettigrew left fantasy owners wanting once again with two receptions for 13 yards on five targets against the Saints. He also should have been ejected for getting after an official, so keep an eye out for potential disciplinary action from the league office.
The age-old problem with the New Orleans offense reared its head again on Sunday night. Drew Brees continued his dominant streak in the home win, but that meant nothing for Marques Colston owners. Colston caught six of his eight targets for 54 yards. It was Colston's fifth straight game without a touchdown reception.
Pierre Thomas touched the ball only four times in the Saints' win over Detroit on Sunday night. Thomas amassed 21 total yards (two receptions for 10 yards).
Matt Ryan completed 20 of his 47 pass attempts for 267 yards with one touchdown and two interceptions. He started the game horribly with two early interceptions before finding some life late. Of course, it would have ended as a glorious fantasy day had Julio Jones (four receptions for 68 yards) not dropped Ryan's last-second heave to the end zone as time expired. It was most definitely a catchable ball.
Fantasy owners rolled the dice by inserting Michael Turner into their lineups because of his late-week injury status against a tremendous run defense. Turner earned just 44 yards on 14 carries.
Owen Daniels recorded his fourth game with fewer than 40 receiving yards in Sunday's win over the Falcons. He saw Joel Dreessen catch T.J. Yates' lone touchdown pass and extended his scoreless streak to eight games.
——————————
Finally, I would be remiss if I failed to acknowledge two huge stories in the NFL.
Fred Davis will reportedly miss the final four games of the season because of a failed drug test. He'd become a star in Washington and the team's primary receiving option (six catches for 99 yards in Week 13 against New York).
Jason Garrett mismanaged the clock down the stretch and then did the unthinkable. He iced his own kicker. Dan Bailey made the field goal that would have sent the Cowboys into the locker room with a victory. He missed the field goal out of the timeout to send the game into overtime. He wins the "Wile E. Coyote Super Genius Award" for Week 13.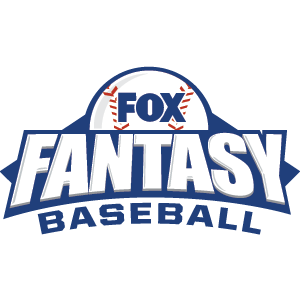 FOX Fantasy Baseball
Join or Create a Free League
Play Now!