Forte, Fitzgerald Week 12 fantasy flops
Give the Chiefs credit for a fantastic defensive effort on Sunday night against the Steelers. Kansas City couldn't overcome Tyler Palko's mountain of turnovers, but the defense held strong and nearly took down the heavily-favored Steelers. I'll begin this roll call of Week 12 "Zeroes" with the mind-numbing and confusing Sunday night contest.
Mike Wallace was limited to two receptions and 17 yards on six targets in the narrow win. He's been held out of the end zone in three of the past four games and has yielded a single 100-yard game in his past eight starts (70 receiving yards or fewer in four straight games).
Rashard Mendenhall was also contained by the Kansas City run defense, producing just 57 yards on his 17 carries. He did have a 21-yard run called back because of a holding penalty, but you don't want excuses. Mendenhall's two receptions for 10 yards hardly move the needle. Curiously, Mendenhall was a non-factor in the team's red zone appearances. He's run for ore than 70 yards only once this season.
Heath Miller had caught three or more passes in eight consecutive games entering Sunday's contest. He finished with a single reception for 20 yards on two targets. Miller was also the culprit nabbed for holding on Mendenhall's long run.
Dwayne Bowe's scoreless streak extended to six games against the Steelers. He caught seven passes from Tyler Palko for 69 yards on 11 targets. Bowe was also taken to the proverbial woodshed during the Sunday night broadcast for failing to make an effort on the game-clinching interception. He was lost in a sea of white jerseys and did not extend his arms to make a play on the ball. Bowe has topped 80 receiving yards twice during this six-game stretch.
Carson Palmer led the Raiders to a Sebastian Janikowski-fueled victory over Chicago, but he hit a speed bump in fantasyland. Palmer passed for 301 yards (21-for-37), his third start with at least 299 yards in his four appearances), with an interception. He was sacked four times and threw an interception. Palmer has thrown one touchdown in the past two weeks.
Matt Forte makes a rare "Zero" list appearance following Sunday's loss to the Raiders. Forte carried the ball just 12 times and worked in a virtual split of the load with Marion Barber (10 carries). He added six receptions for 25 yards to support owners in PPR leagues. For all of his yardage heroics in 2011, Forte has scored all of four touchdowns this season.
New starter Caleb Hanie made his mark in Sunday's game with Johnny Knox, but former waiver wire darling Earl Bennett was a virtual bystander against Oakland. Bennett was targeted four times in the loss, producing a single reception for five yards. He'd recorded 14 receptions in the Bears' prior three games.
Michael Turner amassed his normal workload against the Vikings. Alas, Turner's five-game streak of games with 100 rushing yards or a touchdown came to an end. He was limited to 60 rushing yards on 19 attempts (3.2 yards per carry). Turner enters the Week 13 showdown against the stout Houston defensive front needing 52 yards to reach 1,000 for the third time in his career.
Julio Jones was targeted once in his return to the field against the depleted Minnesota secondary. He was called for pass interference on the play.
The Tampa Bay secondary essentially erased Nate Washington from the box score in Sunday's loss to Tennessee. Washington was targeted six times by Matt Hasselbeck, but generated just a single reception for 12 yards. Owners seeking to parlay Washington's huge Week 11 output (nine receptions for 115 yards and two touchdowns) were left flat.
Josh Freeman's miserable season continued in Sunday's road show in Tennessee. He passed for 199 yards (18-for-33) with one touchdown, one interception and one lost fumble. Freeman has committed 17 turnovers through 11 games. He ceded nine turnovers all of last season.
Andre Johnson returned to the field following a six-game absence and produced disappointing results. He caught two of three targets for 22 yards against the Jacksonville secondary. Johnson owners will be anxiously monitoring the team's handling of the quarterback position following Matt Leinart's injury.
Owen Daniels' struggled continued in Week 12 as well. He was limited to four receptions for 31 yards and extended his scoreless streak to seven games. Daniels has produced 32 receiving yards or fewer in three consecutive games.
The tight contest against Jacksonville also limited the productivity of the running game. Arian Foster avoids the "Zero" list because of his touchdown run, but second man Ben Tate is not as fortunate. Tate carried the ball five times for 26 yards, his lowest output since Week 4.
The run defenses of the NFC West are giving Steven Jackson fits. Jackson was limited to 64 rushing yards on 17 carries by the Cardinals, adding three receptions for 14 yards. He'd generated 61 total yards in Week 11 against the Seahawks. Jackson's scoreless streak extended to four games.
Alas, Larry Fitzgerald couldn't find that late touchdown to save his fantasy day in Week 12, thus ending his three-game scoring streak. Fitzgerald was limited to 55 receiving yards on three receptions, his third game with fewer than 60 receiving yards in his past four outings.
Early Doucet produced a single reception for 14 yards against St. Louis, his first game without multiple receptions this season. He was targeted just once.
C.J. Spiller was elevated to RB2 status following the season-ending injury to Fred Jackson. Spiller failed to deliver in a big spot, producing just 70 total yards on 22 touches (19 carries for 55 yards). Owners had expected a big total out of Spiller in the passing game, but he yielded only 15 receiving yards.
Shonn Greene returned to action and produced a solid effort with 90 total yards against the Bills. However, his scoreless streak extended to six games. Greene has eclipsed 80 rushing yards just twice this season.
Joe McKnight registered as a "Flex" play option in Week 12 as the No. 2 back for Mark Sanchez against the Bills. Owners didn't anticipate much in the way of rushing yardage with Shonn Greene back (he carried the ball four times for 21 yards), but McKnight's aptitude as a receiver put him in play. McKnight caught three passes for 19 yards.
The Browns activated Peyton Hillis late and gave him the lion's share of the workload against the Bengals. He carried the ball 19 times for 65 yards, thereby relegating Chris Ogbonnaya to the role of bystander (four touches for 20 yards). The Browns brought Hillis back to the fray for one of the toughest runs you'll see on a schedule. Four of the final five games of the season will be played against the Ravens and Steelers.
Jerome Simpson was a hero in Week 11 with eight receptions for 152 yards against the Ravens. A.J. Green returned to the field and pushed Simpson back down in the pecking order. Simpson caught two passes for 15 yards, and his flop has been seen around the world.
Santana Moss caught four passes for 29 yards in his return to the field on seven targets. The Seahawks did well to contain Moss, but made Helu a huge star. Moss is a difficult play in Week 13 against the Jets.
LeSean McCoy scored a touchdown, but amassed just 61 total yards on 14 touches (four receptions for 30 yards). Twenty-two of McCoy's 31 rushing yards came on one attempt. I suppose some will applaud his return to the end zone. I wanted more, and I turn squarely to the offensive staff for not getting the ball to their most explosive playmaker.
Speaking of explosive playmakers, DeSean Jackson caught an early 44-yard pass from Vince Young. He finished with 73 receiving yards on four receptions and was reportedly benched in the fourth quarter.
Mike Tolbert received a late-week push because of concerns about Ryan Mathews' health. Mathews not only played, but he ran wild. As a result, Tolbert was limited to 11 carries. He finished with 44 yards, adding three receptions for 19 yards. Tolbert's scoreless streak extended to three games.
Fantasy Football News and Notes | Week 12 Fantasy Football Stock Watch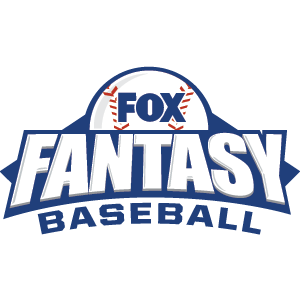 FOX Fantasy Baseball
Join or Create a Free League
Play Now!