Week 10 Takeaways
The sun is shining just a little brighter this morning, the birds are harmoniously crooning Good Morning. Rarely is my bliss inspired by the plight of others, save for watching a lifetime of karma catch up to Kobe Bryant this season. Nevertheless, I will admit to a sense of schadenfreude today at the production, or lack thereof, from Charles Sims in Week 10.
Concededly, I know nothing personally about Sims. He could be a wonderful human being with a long, successful career ahead. Yet, for the past two weeks, we have been inundated with Charles Sims questions. Not just of the "should I take a flyer" variety, a sentiment which is certainly understandable. Rather, the avalanche of "Charles Sims, Eddie Lacy or Andre Ellington?" and "Sims or Lacy ROS" was disconcerting to the point where I wanted to lock myself in a dark room and question every career decision of my existence. I tried to put a moratorium on these comments, but that only amplified the problem. Never had so much been made about a man who had yet to take a single NFL snap for a one-win club.
So excuse me for having an extra bounce in my step, albeit one based on another's failure. For, if only for a week, I have been granted a respite from this storm. It truly is the little things in life that matter most.
Week 10's takeaways:
Andy Dalton's Fantasy Career, R.I.P
Sure, the Red Rifle's no-shows on prime-time platforms are a frequent target of criticism. In that same vein, while Dalton struggled in the traditional sense of quarterback barometers, he had been an asset in the fantasy realm, finishing third in touchdowns in 2013. We want to stress the "had" component of the last sentence, because last year's dividends have failed to carry over to this fall.
Hue Jackson was supposed to breathe fresh air into the Bengals' attack. Instead, the Cincinnati offense ranks 20th in total offense and 18th in points scored. As a derivative, Dalton, he of 35 total scores last season, has found pay dirt only 10 times through nine games. Other than two-QB formats, feel free to drop Dalton from your roster. Speaking of which, we need a new nickname for Dalton, because "the Red Rifle" is too cool of a handle for someone of his, ahem, acumen. How about Agent Orange? I could see how such a tag could be polemical. Then again, did you SEE Dalton last Thursday night?
The 49ers defense is available in 30 percent of FOXSports.com leagues
As in, the team ranked second in total defense, that gets Aldon Smith back this week (with NaVorro Bowman lurking in the shadows) and faces the Giants, Redskins, Raiders, Chargers and a likely Carson Palmer-less Cardinals offense down the stretch. If San Francisco is still available in your league, snag them while you can.
Even with Megatron back, Golden Tate has Top-20 value
The former Seahawk has been one of the steadier contributors at wideout this fall, hauling in 55 balls for 800 yards entering Week 10 action. Alas, Tate's rest-of-season worth was somewhat ambiguous with the return of Calvin Johnson, as, historically, Matthew Stafford has not been one to spread the love around in the passing arena.
In his first game back, Johnson saw the usual amount of throws in his direction, finishing with seven grabs for 113 yards and a touchdown. Luckily for Tate owners, this did not tread on the Notre Dame product, with Tate garnering a team-high 13 targets for 11 receptions and 109 yards. Going forward, envision similar performance, especially with Detroit failing to muster anything of semblance on the ground (77.8 yards, second-worst in the league). His lack of touchdowns somewhat curbs his appeal, although, in PPR leagues, Tate endures as a must-start entity.
Why aren't you playing Torrey Smith?
Granted, he's the epitome of a boom-or-bust prospect, but as of late, it's been more of the former. In the past five games, Smith has made five trips to the Promised Land. Subtract a goose egg against Cincinnati in Week 8 – a contest which Smith was sidelined for most of due to a concussion – and the Baltimore wideout averaged a sound 67.5 yards per game in the other four outings.
The Ravens are on Bye in Week 11. When they return, they get to feast on a slate featuring New Orleans, San Diego, Miami, Jacksonville, Houston and Cleveland. There's always the distinct possibility of Smith posting a cipher in the column, but his ceiling far outweighs his basement.
No, you don't need to grab Michael Vick
Let me tell you what you already know: when Vick is on, he's ON. If the man's off, he looks like Paul Crewe trying to throw a game. Unfortunately, at this stage of his career, the only thing consistent about Vick is the inconsistency – I swear that sounded good in my head before I typed it out. I think you understand the sentiment.
The Jets are on Bye in Week 11. When Gang Green returns, they face stout resistances in Buffalo, Miami and Minnesota. With such little time to be utilized, and too many reliable arms in today's NFL landscape, Vick does not merit a roster spot for the fantasy homestretch.
Both he and Bobby Rainey received 10 touches, with Mike James chipping in four carries. In that abbreviated workload, Sims managed 40 total yards. Of greater note, the Bucs' adversary, the Atlanta Falcons, were giving up the most fantasy points to running backs in 2014. If Sims couldn't get it done against the Dirty Birds, don't foresee things getting better.
Joel Beall is a writer for FOXSports.com and WhatIfSports.com, and is the host of the Fast Break on FOX podcast. He lives with a Golden Tee machine and a jump shot that's broken. Reach Joel on Twitter @JoelMBeall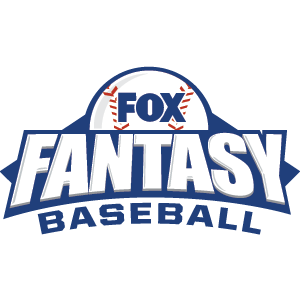 FOX Fantasy Baseball
Join or Create a Free League
Play Now!