Week 10 fantasy football injury report updates Martin, Hyde and more
Jeff Stotts works as a Certified Athletic Trainer (MAT, ATC, PES, CES). He won the 2011 Best Fantasy Football Article in Print from the Fantasy Sports Trade Association.
Tennessee Titans Backfield
Starting running back DeMarco Murray entered Week 9 with questions about his health. Murray, who has suffered an assortment of injuries in his career including a sprained foot and a broken ankle, sustained a toe injury in Week 8 against the Jaguars. Fortunately, an MRI revealed no structural damage, and Murray was able to practice and start in the lineup against the Chargers. He finished the day with 14 carries and seven receptions and lead the team in touches. The injury appears to be a nonfactor and Murray should be utilized in all formats.
However, the depth behind Murray is suddenly up in the air, as rookie running back Derrick Henry suffered a left calf strain during pregame warmups. The 2015 Heisman Trophy winner underwent an MRI Monday that revealed the strain, though the team is being a bit cryptic on his availability. While some reports suggest he could miss multiple weeks with the injury, coach Mike Mularkey stated Henry could be available for practice on Wednesday. The decision appears to be centered on Henry's pain level, although that shouldn't provide much relief for fantasy owners hoping the rookie could capitalize on Murray's toe injury.
The calf is a dynamic muscle complex that plays a role in acceleration and other explosive movements. For a running back, playing through a strained calf can prove to be difficult and increases the player's odds of an injury somewhere else on the kinetic chain. The hamstring muscle group is particularly susceptible to injury when the calf is limited due to their synergistic relationship. It seems likely that the Titans will opt to treat Henry conservatively, bumping Antonio Andrews up the depth chart. Andrews has just two carries on the season and doesn't appear to have any sustained fantasy value.
Jeremy Maclin
The Chiefs wide receiver is a good reminder of the risk that comes with a player attempting to play through a lower extremity muscle-related injury. Maclin entered the week nursing a groin strain but was activated for the team's Week 9 matchup with the Jaguars. However, he ended up making nothing more than a simple cameo, as he played just two snaps in the win over the Titans. He's currently listed as day-to-day, but the Chiefs hinted that the injury could force him to miss additional time. After last week's fiasco that left fantasy owners with goose eggs in their lineups, consider other options for Week 10.
Turf Burns
Ryan Fitzpatrick: The Jets quarterback briefly left Sunday's contest against the Dolphins with a left knee injury. Following the game, it was revealed Fitzpatrick suffered a low-grade medial collateral ligament (MCL) sprain. New York has him listed as day-to-day, though the team likes his chances at starting against the Rams. Fitzpatrick should be fine moving forward, but he might sport a knee brace in the short-term. Monitor his workload throughout the week but look for him to play Sunday. Bryce Petty would start if Fitzpatrick were ruled out.
Carlos Hyde: The 49ers running back did not play against the Saints, as his shoulder injury remains an issue. Hyde is recovering from an acromioclavicular (AC) sprain sustained in Week 7 against the Bulls. He has been a limited participant in practice since the bye, as worries about the shoulder's ability to withstand contact remain a concern. An AC sprain can be stabilized by a variety of splints and braces, including a harness that attaches directly to the player's shoulder pads. However reinjury is a problem if the joint remains unstable and unable to appropriately hold up to stress from a would-be tackler or ground impaction. Keep a close eye on Hyde throughout the week to see if he's able to take a more active role in practice. DuJuan Harris will remain the primary 49ers running back to own should Hyde continue to miss time.
Doug Martin: Martin wasn't at practice Monday as he continues to struggle with a hamstring injury. There's been little positive news on Martin since the injury occurred in Week 2 though the team remains "hopeful." No one has been able to take the mantle from Martin, as injuries continue to besiege the backfield. Charles Sims is still recovering from knee surgery, and Jacquizz Rodgers is out with a foot sprain. Furthermore, Antone Smith suffered a season-ending knee injury on Thursday, leaving rookie Peyton Barber as the lone man standing in Tampa. Barber isn't a long-term solution though he does have the advantage of being the only healthy option. He's widely available and worth a roster spot until Martin is able to carry a heavy practice load and provide any kind of clue that he's near a return.
Thomas Rawls: Last year's fantasy darling has played in just two games this season due to a hairline fracture in his fibula. The injury allowed Christine Michael to take over in Seattle though Michael's role has slowly diminished over the past few weeks. While the Seahawks aren't anticipating Rawls' return until Week 11 at the earliest, he could be a nice stash. Consider investing Rawls if you are in need of running back depth, as he could return to a prominent role in the offense.
Spencer Ware: After missing Week 9 with a concussion, the Chiefs believe Ware will be available to play against the Panthers. Recovery rates for concussions are difficult to compare amongst individuals, as variability in the injury remains high. Some players quickly progress through the league-mandated protocol while others plateau at certain points and need additional time to progress. Fortunately, Ware appears to be moving forward and has a solid chance of completing the return to play guidelines by the end of the week. Charcandrick West would remain the starter should Ware be unable to play.
Mike Evans: Like Ware, Evans is in the process of completing the league's concussion protocol after sustaining the head injury in Thursday's loss to the Falcons. However, the Tampa Bay receiver was seen running routes in Monday's practice hinting at an improvement in his overall health. Look for him to continue to advance through the program as the week continues and be in uniform against the Bears, barring any unforeseen setback.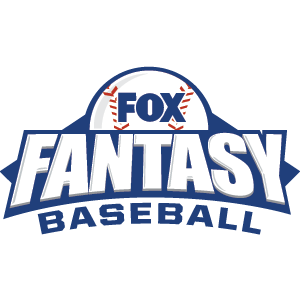 FOX Fantasy Baseball
Join or Create a Free League
Play Now!