Week 10 fantasy leading scorers and inside NFL box scores
For the better part of October, fantasy football owners were focused on Ty Montgomery's position eligibility. They yearned for a RB/WR designation to make him the sexiest fantasy hybrid since the Vikings' Joe Webb. Sadly, Monty's fantasy impact is trending the same direction, with owners' current focus not whether to start him at wide receiver or running back but whether they should start him at all.
Check out Monty's touches per game over the past four contests compared to some of his teammates:
In Week 10, Packers' running back James Starks returned, and though he wasn't needed during the Packers comeback efforts against the Titans, he out-touched Montgomery 10-5. That's a problem. Plus, while we were all wrapped up in Montgomery's RB/WR limbo, Davante Adams grabbed WR1 status by the throat. Over the past month, Adams has averaged 8-9 receptions and over 100 receiving yards per game. By focusing so much on Monty, perhaps we took our eye off the ball.
Although Starks doesn't pose a great threat to the fantasy impact of the Packers core four (Nelson/Adams/Cobb/Monty), Montgomery and his owners are definitely in some trouble. The pecking order can vary from week-to-week, but one thing is for sure: In order for Montgomery to have any impact the rest of the season, the Packers' defense must improve. If Aaron Rodgers is playing from behind, the first thing to go will be Monty's hybrid role.
The optimal waiver wire roster for Week 10 featured a familiar name behind center:
Colin Kaepernick is now averaging 24.4 fantasy points per game in his four starts. Over the past two games, he's averaging 29 fantasy points per game. He rushed a season-high 10 times for 55 yards against the Cardinals in Week 10. With Carlos Hyde eased back into action and DuJuan Harris used sparingly, CK7 led the Niners in rushing.
Matt Forte and Bilal Powell will go down as one of the more confusing committees this season. Now, to be fair, Forte racked up 98 rushing yards in Week 10 against the Rams. However, Bryce Petty starting over Ryan Fitzpatrick added a wrinkle to the offense that may have allowed Powell to carve out a larger role. Heading into Week 10, Powell had averaged just 7.8 points per game over the past month. He caught a season-high seven passes for 52 yards with the only touchdown of the game to finish with a season high 21.9 fantasy points. The good news for Forte's owners is that he's averaging 22 carries per game over the past four contests.
With Jeremy Maclin inactive, Albert Wilson, Chris Conley and Tyreek Hill all had an opportunity to make some noise in Week 10. Granted, the Chiefs don't pass a ton, but they fell behind the Panthers 17-3 at the half and Spencer Ware wasn't especially sharp in a tough matchup. So, Alex Smith targeted the rookie Hill a career-high 13 times. He caught 10 balls for 89 yards and chipped in a 12-yard rush. It's worth noting that Hill fumbled twice, but the Chiefs didn't lose possession.
Over his past four games, Redskins tight end Vernon Davis has averaged 14-plus fantasy points per game. More important, he's managed to co-exist and produce fantasy points even with Jordan Reed active.
Remember when everybody was panicking about Allen Robinson, DeAndre Hopkins and Brandon Marshall?
Say what you will about Blake Bortles and the Jaguars offense, the quarterback entered Week 10 ranked inside the top 12 in fantasy points scored among quarterbacks. Bortles dropped 24.4 fantasy points on the Texans. It's not always (ever) pretty, but QB-11 in scoring is QB-1 in season ranking, no? Lost in the ugliness of the Jaguars' offense is that Allen Robinson has produced consistently for three straight games and scored in each of the last two. He's averaging 24 fantasy points per game over the last two weeks. Yes, he has the Broncos and Vikings down the road, but both of those defenses have looked beatable in recent weeks and A-Rob faces the Texans and Titans to the close out the fantasy playoffs Week 15-16.
On the other hand, DeAndre Hopkins and Brandon Marshall's owners are in a world of hurt. Hopkins now has seven games with less than 57 receiving yards and only one touchdown in the past seven games. Marshall, now dealing with an inexperienced quarterback, hasn't scored in over a month and is averaging 47 receiving yards per game in the past five games. The only silver linings are that Marshall is on a bye in Week 11 and Hopkins faces the Raiders, Chargers, Packers, and Colts pass defenses the next four weeks.
Early last week, Cardinals head coach Bruce Arians named J.J. Nelson the Cardinals WR-2 ahead of Michael Floyd. So, naturally Nelson finished with two receptions for 29 yards with a lost fumble. Coach Arians seems like a forgiving guy and that performance shouldn't haunt Nelson and owners the rest of the season. *rolls eyes*
Meanwhile, Michael Floyd posted his first 100-yard receiving game of 2016. Owners may have forgotten that Floyd had five 100-yard receiving games the final two months of the 2015 season.
Who does Ryan Mathews think he is?
The Eagles' backfield makes ZERO sense. With that known, Ryan Mathews had averaged 7-8 rush attempts, 30 rushing yards, one reception and nine receiving yards PER GAME in his previous seven contests leading in to Week 10.
So, yes, the 19 carries and 21 touches for 139 total yards caught me off guard. What's even more remarkable is that fellow Eagles' backs Wendall Smallwood (70 rushing yards) and Darren Sproles (58 receiving yards) combined for 23 more touches and 146 more yards. The Falcons defense isn't great, but it would have been a challenge to project a balanced workload among the three-headed committee — especially with Mathews' known averages.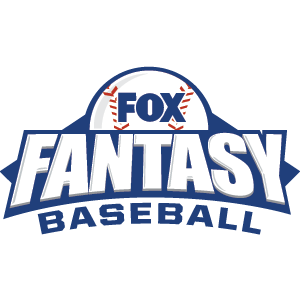 FOX Fantasy Baseball
Join or Create a Free League
Play Now!