Week 1 flops: Forte slow to start
Take a deep breath and repeat after me.
"It's only Week 1. It's only Week 1."
Fantasy owners who stayed with the traditional method of grabbing running backs early are probably staring defeat in the eyes. Adrian Peterson and Maurice Jones-Drew delivered, but everyone else left you flat. So, in the spirit of allowing you to exorcise some demons, I'm presenting the "Flops" list of Week 1.
Of course, those of you in St. Louis, Cincinnati and several other cities probably have a different mantra after watching your respective teams. I've already received a flurry of text messages from enraged Chicago fans.
I began the "Stars" entry by digging a little deeper to show some love to the rejuvenated Carnell "Cadillac" Williams. I begin this flops entry with an acknowledgement of the continued holdout of San Francisco top pick, Michael Crabtree, who's now reportedly ready to sit out 2009 and re-enter the draft. Will the Raiders take a shot with him and pair him with Darrius Heyward-Bey? "See, we didn't have to choose. We got them both!"
You might feel better about Jay Cutler's miserable performance if you got a read on his face that he cared. Unfortunately, Cutler's stoic demeanor gave you little comfort on Sunday night. He completed 17-of-36 pass attempts for 277 yards with one touchdown, four interceptions and two sacks. He threw off-balance all night long and to nobody in particular (or so it appeared, at times). To call his performance ugly would be a gross understatement.
Cutler failed to connect with Greg Olsen as often as he'd like, as Olsen finished Sunday's game with just one catch for eight yards. The Green Bay defense did a strong job coming over the top to keep Cutler from stretching the ball down the center of the field. Olsen was targeted six times in the loss).
Let's finish our look at the three miserable Bears with running back Matt Forte. First, Forte didn't record a reception in this game, something uncharacteristic for the second-year back. He was also limited to 55 yards on 25 carries. That's not a misprint! If you missed the game, I assure you that running room was sparse all day long, as the Packers' aggressive style bottled things up between the tackles.
What hasn't already been written or said about Jake Delhomme's debacle against the Eagles. He was terrorized by the Philadelphia defense, completing just 7-of-17 attempts for 73 yards with four interceptions, a lost fumble and five sacks before getting yanked by John Fox. But Fox has announced Delhomme will still start in Week 2.
Given Delhomme's horrid game, it's no surprise that Steve Smith joins him in this spot. Smith caught three passes for 21 yards, a truly disappointing effort from a top-10 receiver. I'll be curious to see how this team responds in Week 2 against an improved Atlanta defense.
Jonathan Stewart represented a difficult lineup play for owners in Week 1 given his extended absence from training camp. He was unable to move the pile and help the Panthers put up any type of fight. He rushed 11 times for 35 yards, adding two receptions for 32 yards. The receiving contribution helps, but it was a pedestrian effort overall.
Steve Slaton, my 2008 "Fantasy Man Crush" award winner, was invisible against the Cowboys. Slaton amassed only 17 yards on nine carries. The fact that the Texans got him only nine carries says all you need to know about the team's ineffectiveness. His three receptions for 35 yards offered a bit of sunshine, but were negated by a lost fumble.
Michael Turner earned some yards down the stretch as the Falcons tried to grind out the clock, but he was the invisible man on Sunday. He was unable to generate traction against the Dolphins, finishing with just 65 yards on 22 carries. Week 2 brings a matchup against the Panthers, who were run over by the Eagles in Week 1.
It's going to be a long year in St. Louis. The Rams surmounted little pressure on defense, and the offensive line failed to blast open holes for Steven Jackson. I still expect him to post a strong season overall, but his 16-carry, 67-yard performance left us wanting more in Week 1. The Seahawks controlled the action, and I suspect the O-Line gels over time as the first-round pick acclimates to the game.
Marc Bulger didn't the ball over against the Seahawks. Unfortunately, he failed to produce a big play, either. He completed 17-of-36 attempts for 191 yards with three sacks. I suspect few fantasy owners started him, but I'd be remiss if I failed to acknowledge the unit's lack of production.
The Atlanta defense did a fabulous job containing the "wildcat" offense and 2008 first-half hero, Ronnie Brown. Brown was limited to 43 yards on 10 carries, adding three receptions for 10 yards. Those catches served as a savior, perhaps, for those in PPR leagues.
As expected, the Ravens did a fine job stuffing Larry Johnson. Johnson carried the ball 11 times for 20 yards, adding one catch for six yards. The Chiefs surprised the Ravens to some degree, but Johnson failed to find the mark.
Fantasy owners of the Baltimore defense expected to see huge returns against the Chiefs. Unfortunately, simply stuffing Johnson in the running game doesn't count. The Ravens generated three sacks, but failed to produce a turnover.
Roddy White gave owners in PPR leagues a modicum of support with his five receptions. However, his 42 receiving yards in traditional leagues failed to move the needle. Miami did a fabulous job making Matt Ryan check down to his other options (Ryan had a strong day because of the distribution) and limited White's contribution.
Carson Palmer talked in the middle of this past week about shaking out the rust early in Sunday's game against Denver. He made his share of throws and had some opportunities left on the turf by his receivers. Unfortunately, those simply go down as incomplete passes in the box score. He completed 21-of-33 attempts for 247 yards with two interceptions and three sacks.
Laveranues Coles looked a bit out of place on Sunday. He caught only one of his five looks for 11 yards. That's hardly a comparable replacement for the sure-handed, steady contribution of the departed T.J. Houshmandzadeh.
Third receiver Chris Henry, dubbed "Randy Moss, Jr." by Palmer, caught one pass for 18 yards. It was truly a game that, save for Brandon Stokley's game-winning catch, might have been eclipsed by a race between paint streaks on my wall.
I need to reverse field and review T.J. Houshmandzadeh's Seattle debut. He was rock-steady for owners in PPR leagues, as always, with six grabs. Unfortunately, those receptions yielded just 48 yards.
The Denver offense was anemic, with the final stat lines receiving a generous boost from the 87-yard game winner. Brandon Marshall was back in the mix, but amassed only 27 receiving yards on four receptions. Eddie Royal's output was somewhat shocking. We were ready for big production against the Bengals, but Royal caught just two passes for 18 yards. Finally, tight end Tony Scheffler caught only one pass for 29 yards in the game. Those in IDP leagues were rewarded with his game-clinching interception of the Carson Palmer Hail Mary.
I'd hoped for big things out of Minnesota tight end Visanthe Shiancoe. He caught three passes for 26 yards. Unfortunately, he didn't give us the red zone love that we'd expected against the Browns.
Matt Schaub gutted it out and played in Week 1, but the crispness and efficiency we anticipated from the Houston offense was sorely lacking. Schaub completed 18-of-33 attempts for 166 yards with one interception and two sacks. The Jets did a great job disguising coverages and applied great pressure to make Schaub work on his injured ankle.
Andre Johnson was contained by the aggressive New York defense. Rex Ryan's scheme slowed this monster, if only for a week. Johnson caught four passes for 35 yards. Teammate Owen Daniels, who was expected to step up in Kevin Walter's absence, caught four passes for 44 yards to lead the team.
The Jaguars ran the ball effectively against the Colts, but David Garrard and the passing game failed to find the mark. Garrard completed 14-of-28 attempts for 122 yards, connecting with offseason signee Torry Holt three times for 47 yards. On the plus side, he absorbed only one sack and didn't turn the ball over.
The Jacksonville linebackers did a great job in slowing Indianapolis tight end Dallas Clark. With Anthony Gonzalez out early because of a knee injury, Clark was expected to take on a larger role. He finished with four catches and 39 receiving yards, hardly the makings of fantasy legend.
I'll mention Matthew Stafford quickly and move on. As expected, the Saints rolled all over the Detroit defense, leaving the Saints ample time and opportunity to unload on Stafford. He completed 16-of-37 attempts for 205 yards with one sack and three interceptions. It was a less than exciting debut for the No. 1 overall pick on the road.
Reggie Bush caught five passes for 55 yards, a decent effort, but much of his production was negated by a lost fumble. His 14 rushing yards on seven carries didn't help the cause. Alas, owners counting on Bush to aid their fantasy fortunes received little despite Pierre Thomas' absence.
The 49ers pulled off a huge road win against the Cardinals, but sleeper special Josh Morgan failed to play much of a role. He caught three early passes for 38 yards and was then quieted by a fairly impressive defensive effort from the Cardinals.
Anquan Boldin was a game-time decision and suited up, as expected, for the Cardinals. The timing appeared to be off between Boldin and Kurt Warner, though, as the steady veteran caught only two passes for 19 yards.
Finally, we have the battle of two of the "FOX Fantasy Football" picks from Week 1. We tabbed Brandon Jacobs and Clinton Portis as "Fool's Gold," those players you'd start but come to regret doing so as the day progressed. Jacobs amassed 46 yards on 16 carries while catching two passes for 17 yards. The Giants also failed miserably in short-yardage situations against Albert Haynesworth and company. Similarly, the stout New York front stifled Portis. He rushed for 62 yards on 16 carries with one catch for 10 yards.
There you have it. Running backs, by and large, failed fantasy owners in Week 1. What will they do for an encore? It has to get better, right?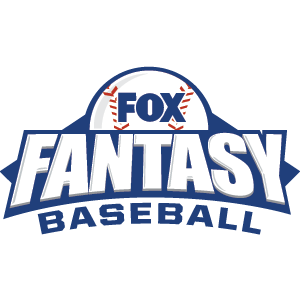 FOX Fantasy Baseball
Join or Create a Free League
Play Now!