Fantasy Football: Game of the Week Preview
For the second-straight season, Green Bay opens the year with a loss to San Francisco. Why is this relevant? Under the watch of Aaron Rodgers, Green Bay has never started 0-2.
In last week's shootout on FOX, Rodgers threw for 333 yards and three touchdowns against a secondary that only allowed 200.2 yards per game in 2012 (fourth-best in NFL). This Sunday, A-Rod will face a defense that was torched for 24 points in the first half. Granted, Washington was up against a new coach touting his up-tempo style. Philadelphia ran 77 plays on Monday night (third-most), while Green Bay only snapped the ball 58 times.
Robert Griffin III was beat up by the Eagles D-line, sacked three times for a total loss of 21 yards. The Pack-attack reached Colin Kaepernick two times for an eight yard loss. Both young quarterbacks lead a similar read-option offense. Will Green Bay learn from Week 1 or will they be doomed to suffer the same fate?
Players to start:
Quarterback – Aaron Rodgers and Robert Griffin III
The only time I would bench Rodgers would be Week 4 (bye week). Even though Washington only allowed 203 yards through the air (I had to double-check that, too) against Michael Vick, Rodgers' arm is more lethal and he has more talented receivers.
RG3's second-half performance is best described by my colleague, Ryan Fowler, who equated Griffin to Hulk Hogan's re-energizing-while-still-taking-a-beating act. While most of the Twitterverse was ready to condemn Mike Shanahan for bringing Griffin back too soon, the Heisman winner would finished the game with 329 passing yards and two TDs.
Running back – Alfred Morris and Eddie Lacy
Both running backs ran for 40+ yards and a score last week. While the bell cows were used sparingly in the passing game, their stats totaled around 11 to 14 points (depending on PPR leagues) which is acceptable enough for a start in my book. Although, fantasy owners would appreciate it if AlMo received a few more carries.
Wide receivers – Randall Cobb, Jordy Nelson, Pierre Garcon, and Leonard Hankerson
As I mentioned, San Francisco was stellar against the pass in 2012 and yet Rodgers was able to find his targets, completing 21 of 37. The Redskins allowed the third-most passing yards last year (281.9 yards per game) and tied for the second-most passing TDs allowed with 31. Cobb and Nelson shouldn't have a problem eclipsing the 100-yard plateau. Also, Cobb was targeted four times in the red zone – the most in Week 1.
For the 'Skins, Hankerson was one of Week 1's biggest surprises, catching five passes for 80 yards and two touchdowns. I believe that this matchup could turn shootout, so I wouldn't be shocked if Griffin connected with the former Hurricane again for six points. As for the Mount Union alum, Garcon has emerged as the go-to-receiver for RG3. Last week, he was targeted 11 times for seven receptions and 64 yards.
Tight ends – Jermichael Finley and Fred Davis
Last week, Finley finished with the ninth-most targets among tight ends with eight passes thrown his direction. James Jones was shutout, which presented more opportunities for Finley.
It seemed as though coach Shanahan (either one) wanted to mess with fantasy owners even more by establishing a TEBC, tight ends by committee, format. Jordan Reed was targeted more than the starter, but I'm not giving up on Davis so soon. The 49ers main TE, also a Mr. Davis, caught six passes for 98 yards and two TDs last week.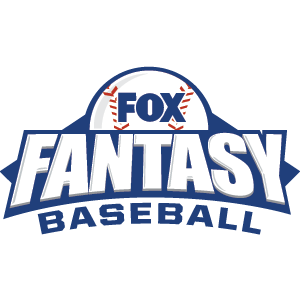 FOX Fantasy Baseball
Join or Create a Free League
Play Now!