Was Todd Gurley Worth The 3rd Pick?
Was Todd Gurley Worth The 3rd Pick?
Todd Gurley was one of the biggest disappointments in fantasy football. Gurley fell victim to playing for the LA Rams. After a 42-14 loss to the Atlanta Falcons, Gurley stated "It looked like a middle school offense out there." That statement was an accurate summary of the Rams offense.
I believe Gurley is a good football player who finds himself playing for a brutal football team. I believe Gurley is a good player as his 2015 season saw some exceptional numbers. Let's compare and contrast 2015-2016 and analyze how the 3rd player according to ADP performed. Was Todd Gurley worth the 3rd pick in the draft?
2015 Season
Todd Gurley was the 12th best non-QB in terms of fantasy points in 2015. The RB's rookie season saw him post 189 fantasy points over 13 games. Gurley rushed 229 times, posting 1106 yards, a 4.83 YPC avg, and 10 TD's. At the time of the 2015 season the Rams played in St.Louis, Gurley gave everyone in Missouri a reason to cheer. The young back was explosive and his impressive season put him as the 5th best RB in terms of fantasy points left his outlook for the 2016 season was very bright.
High Hopes
Todd Gurley was the 3rd player in ADP rankings. The Rams RB projected to be a dominant force in 2016, projections lead us to believe he would score 10 touchdowns and break 1000 yards. There was one thing that scared me away from Gurley in my own personal drafts… He plays for the Rams. The Rams were not a good football team this season, they employed a marginal Jeff Fisher as Head Coach. I was very weary of picking Gurley and went with David Johnson instead in a draft where I had the choice between the two. The Rams were an absolute mess this season , it's not like Gurley was the only player who had a bad year on the team.
More from Fantasy CPR
2016 Performance
Fantasy GM's drafted Gurley hoping he would be the 1st ranked RB in fantasy football. Gurley ended up finishing as the 20th ranked RB. Gurley put up 155 points, rushing 278 times for 885 yards, 6 TD's and an anemic 3.1 YPC avg. Gurley was the 29th ranked non QB in terms of fantasy points. 2016 saw Gurley play in 3 more games, rush 49 more times, and amass 221 less yards with 4 less touchdowns.
I believe most of the regression was due to the Rams being a mess on offense. The Rams ranked last in the NFL in total offense with only 262.7 yards a game, they had the second worst rushing offense with 78.2 yards per game, and the 2nd worst passing yardage with 184.4 yards per game. The Rams were a terrible team and Todd Gurley had a poor season.
Outlook
Todd Gurley was not worth the 3rd pick in fantasy football drafts. He fell victim to playing on a LA Rams team that was terrible on offense. Gurley illustrates the problem with drafting a player on a bad team. It doesn't matter how great of a talent you are if your offense can not move the ball. Gurley was not given much of an opportunity to succeed. I would expect Gurley to have a more productive season in 2017.
I doubt many people will take him the first two rounds next season, however he makes an interesting pick in the 3rd or fourth round. Gurley is a good player and has shown he has the potential for big plays and a big season. If the Rams can correct some of their issues on offense Gurley should be able to have an improved 2017 campaign.
Want your voice heard? Join the Fantasy CPR team!
Stay tuned to Fantasy CPR each day for all the late breaking fantasy sports and DFS news!
This article originally appeared on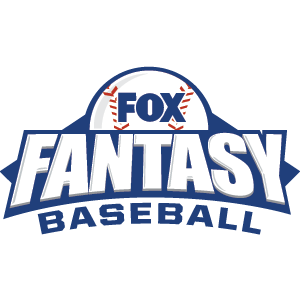 FOX Fantasy Baseball
Join or Create a Free League
Play Now!