Waiver review: Palmer is targeting Caldwell
A review of the schedule for Week 6 left us wanting in many ways.
That is, the schedule included a series of mismatches and some tough viewing options. Yes, the Titans failed to show up in the snow, but Tom Brady was worth watching. The Lions are … the Lions.
Otherwise, every other contest gave us something to watch until the bitter end. I included the term "bitter" in tribute to those New York Jets fans out there. Has any team ever rushed for 300 yards and lost?
We watched the Eagles lose in Oakland. We watched the Bears hibernate in the red zone (can we blame narcolepsy on the goal-line fumble?). And we watched Josh McDaniels and "the uniform" swarm Philip Rivers en route to a huge road win to create even more separation in the AFC West.
I apologize to those Eddie Royal owners out there who woke up today and realized that he contributed zero fantasy points to your squad this week despite his special teams heroics.
In any event, it's time to turn the page and set our sights on Week 7. We have an expanded list of byes (six teams this week) and a game across the proverbial "pond." I begin in Minnesota with emerging star, Sidney Rice.
Sidney Rice, WR, Minnesota Vikings
I was excited about Rice's raw ability coming out of South Carolina in 2007. He's found his stride and role in the Minnesota attack with Brett Favre under center. Rice is a tremendous deep ball threat (as evidenced by his 63-yard grab against the Ravens) who can out-leap and out-muscle most defensive backs. He's caught multiple passes in every game this season.
Of course, you should also investigate the possible availability of red zone beast Visanthe Shiancoe. I've banged the drum on him enough, so I'll forego the lengthy analysis of his dominance of the painted grass.
Hakeem Nicks, WR, New York Giants
Nicks has established himself as a big-time deep threat for the Giants. The rookie from North Carolina has scored in three consecutive games, demonstrating breakaway speed and great concentration downfield (two touchdowns over 50 yards). Nicks has caught nine balls in the past two weeks and should be a factor in Week 7 against Arizona.
Austin Collie, WR, Indianapolis Colts
Collie popped onto the fantasy radar following a three-catch, 47-yard performance in Week 3. He then raised his game to become a more frequent target for Peyton Manning, catching 14 passes for 162 yards and three touchdowns in two games prior to the Week 6 bye. Without a doubt, Collie will remain part of the rotation once Anthony Gonzalez returns to the field. The number of targets he receives is another matter.
Michael Crabtree, WR, San Francisco 49ers
According to reports out of San Francisco, Crabtree will assume the starting role opposite Isaac Bruce for the 49ers against the Texans. He is being aided by Josh Morgan, who performed well for Mike Singletary's squad in his absence. I certainly can't anticipate a world-beating opener from Crabtree following the long layoff, but he's definitely worthy of a look-see on the wire.
Andre Caldwell, WR, Cincinnati Bengals
Caldwell remains on the fantasy radar as the second receiving option for Carson Palmer. He's caught multiple passes in every game this season and has been a go-to receiver for Palmer on countless occasions. Caldwell is averaging four receptions and 39.7 receiving yards per game for the Bengals. He'll be on the radar for looks this weekend against the Chicago secondary.
Jermichael Finley, TE, Green Bay Packers
The sizable 6-foot-5 tight end out of Texas has become a potent weapon for Aaron Rodgers downfield. Finley has caught 11 passes for 182 yards in the past two games as teams work to contain Greg Jennings deep. Rodgers' need to scramble has made Finley's ability to operate in space paramount to the offense's success. He'll continue to play a large role going forward.
Jake Delhomme, QB, Carolina Panthers
It's hard to whole-heartedly endorse Delhomme following his dismal 65-yard performance against the Buccaneers, a game that prompted Steve Smith to proclaim himself "not an asset to the team." However, Delhomme has a decent start on tap against the Buffalo defense. I understand Mark Sanchez just got picked off five times and that Delhomme's had his issues with turnovers.
I'm expecting the running game to roll over the Bills, as countless opponents have, and for Delhomme to finish off drives. Remember, Sanchez's greatest issue last week was his obsession with Braylon Edwards. If Delhomme can resist the urge to stare down Smith following his comments, I believe he'll have some success against a Buffalo defense that has been ravaged by injuries.
Ryan Fitzpatrick, QB, Buffalo Bills
Fitzpatrick entered the game following Trent Edwards' injury and changed the complexion of the offense. He attempted to stretch the field more frequently and successfully integrated Lee Evans back into the attack (four catches for 68 yards and a touchdown).
Edwards may not be available for this week's game against the Panthers. It's not a great matchup, but one that could serve as a decent spot for owners in deeper leagues or affected by the large bye week.
Mike Bell, RB, New Orleans Saints
Bell returned from his knee injury and found paydirt with an early touchdown in the Saints' blowout home win over the Giants. He also had a seven-yard touchdown run negated by a penalty. From this contest, it would appear that Pierre Thomas remains the lead option in the attack. However, Bell appears to have assumed the coveted vulture role near the goal-line.
Laurence Maroney, RB, New England Patriots
Sammy Morris left Sunday's blowout victory against Tennessee with a knee injury, opening the door for Maroney to amass a large touch count and top the 100-yard barrier (123 yards, including a 45-yard touchdown sprint). Morris will be reexamined early this week, but he's not likely to take the field in London. As such, Maroney has a glorious opportunity for another huge week against the horrid Tampa Bay run defense (31st in the game at 171.7 yards per contest).
Justin Fargas, RB, Oakland Raiders
Fargas doubled his season-long workload with a 23-carry performance against the Eagles in that resounding upset victory. He earned every one of his 87 rushing yards and thrust to the lead in the backfield split. Darren McFadden has been ruled out against the Jets, leaving Fargas as the top option in a three-headed rotation with Michael Bush (short yardage?) and Gary Russell (receiver).
Correll Buckhalter, RB, Denver Broncos
Buckhalter returned to the field for Denver against the Chargers and posted a strong contribution to complement Knowshon Moreno for the undefeated Broncos. He carried the ball 10 times for 46 yards, adding four catches for 29 yards. While Moreno is clearly the lead in the workload split, Buckhalter should garner 10-12 touches per game as well.
Matt Stover, K, Indianapolis Colts
We don't normally spend too much time contemplating the fantasy lives of kickers. We adjust our rosters to play the matchup games and account for bye weeks and concentrate elsewhere. This one is a bit different. The loss of Adam Vinatieri because of knee surgery opens the door for the veteran Stover to aid fantasy owners. Peyton Manning's efficiency gives those who claim Stover a nice baseline of PATs with multiple short field goal tries.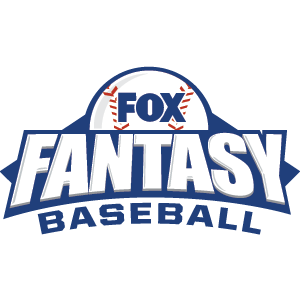 FOX Fantasy Baseball
Join or Create a Free League
Play Now!