2014 Fantasy Football – NFL Training Camp battles
Training camps have commenced around the NFL, meaning these six storylines will be shoved down our throats in some capacity for the next six weeks:
Player X shows up severely overweight
Prime material for local hacks, giving them a platform to wave a finger at the "indifferent, lethargic" athlete. Bonus points because this narrative is guaranteed to whip up fans in delirium on comment sections and call-in shows. Although it's hard to defend unfit players – after all, their sole responsibility from February to July is to stay in shape – this talking crux always seems hypocritical to me, as the person lobbing complaints about a competitor's diet issues on the radio is usually housing doughnuts between commercial breaks.
The Holdout/Contract Dispute
The advent of built-in deals based on draft position in the new CBA has mostly eliminated rookie protests. As one who lived in Cincinnati under the tyrannical reign of Mike Brown and his parsimonious ways, this was particularly agonizing, as the neophyte in question was so far behind when he eventually signed that his entire freshman season was a wash. Nowadays, this culminates with veterans seeking a trade (i.e. Andre Johnson) or those outperforming their deals (like San Fran's Alex Boone). I don't blame players for going this route, mainly due to non-guaranteed contracts and the overall ferocity of the game. Plus, if I've learned anything from rap music, it's that you got to get paid before the man brings you down…or something like that.
The scrappy undrafted free-agent who's fighting for a roster spot
Especially intensified on whatever club is featured on Hard Knocks. The amount of time and energy discussing this topic is comical; even if little Rudy makes the team, it's hardly in a contributing role.
Coach's transition from college to the pros
Yawn.
Will Tony Romo finally lead the Cowboys to a Super Bowl?
No.
Position battles
In truth, the only development that's worth following. In that mindset, here are the camp bouts to keep an eye on in the upcoming weeks:
Quarterback
Bridgewater received a bad rap for his lack of arm strength, but that should evolve as the quarterback adds weight and muscle (weighing less than two bills at Louisville, Bridgewater is targeting a figure closer to 220 pounds). Moreover, his accuracy and game management is unparalleled for a player his age, tools that should translate to instant success.
Running Back
Perhaps that tag toward Jones-Drew is unfair. True, MJD is coming off a season in which he averaged a career-low 3.4 yards per attempt. Conversely, I don't think 1989 Christian Okoye would have mustered much behind that dreadful Jacksonville offensive line. Though Oakland's protection will not be confused for The Hogs anytime soon, it does serve as an upgrade, giving hope that Jones-Drew can find some rejuvenation in the Bay Area.
Wide Receiver
Williams has the clout and name recognition; in that same vein, he's also been a fantasy roller coaster ride in his four years in the league, posting two commendable seasons in 2010 and 2012, a disappointing outing in 2011 and a complete no-show in 2013. If he's your third option, you're in good hands as a team. As a complementary target…no thanks. The same sentiment can be applied to Goodwin, a speedster who turns heads but remains an unpolished product.
– A rookie at a position that has historically been unkind to first-year players
– The perennially underwhelming Avant, who's failed to cross the 700-yard barrier in a season despite capturing "sleeper" status every summer
– Cotchery. Fun fact: his last 1,000-yard season came in 2007
– Underwood, coming off a career-high 440 yards last year
Tight End
Joel Beall is a writer for FOXSports.com and WhatIfSports.com. He lives with a Golden Tee machine and a jump shot that's broken. Reach Joel on Twitter @JoelMBeall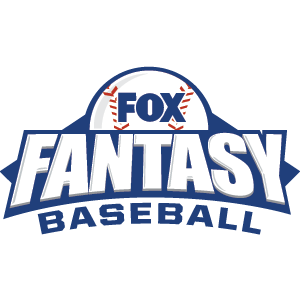 FOX Fantasy Baseball
Join or Create a Free League
Play Now!