Top injury comebacks: Brady one of a few big names
The countdown to the opening air horn for training camp 2009 is winding down in a hurry.
The Bills will gather in upstate New York later this week and begin the process of preparing for that highly-anticipated Week 1 matchup against the Patriots. Terrell Owens will bring a national spotlight with him that has not been experienced in Buffalo for quite some time, and more than a few will crack wise about his reality show. Actually, I think it has promise and showed the smart-alecky side of the mercurial receiver.
I shift away from the rankings and projections today to revisit those players coming back from significant injuries. The draft status of some of these players has been unaffected by their injuries, but owners have been reticent to climb back onboard the bandwagons of past fantasy heroes (or their team's defense, as applicable).
I begin with the most anticipated injury return of the year in New England. Fantasy fortunes are riding on happy returns for Tom Brady and a return to the record-breaking 2007 pace. Can it happen?
Tom Brady, New England Patriots
It was the question on everyone's mind earlier this spring. OK, we lost hours of sleep wondering whether Brett Favre was going to put on the purple or how commissioner Goodell would rule on the Michael Vick and Plaxico Burress cases. That's a bit dramatic, but when you eat, breathe and sleep the pigskin, it's not too far over the top.
We all remember his 2007 heroics. It wasn't so long ago that Brady was single-handedly carrying owners deep into the playoffs. While we are certainly eager to see whether Brady's knee is ready to roll, the fact that Matt Cassel was dealt (and subsequently signed to a long-term deal by Kansas City) helps alleviate those concerns. All reports have been positive about Brady's rehabilitation efforts, and the offense appears set for another big run, particularly if Greg Lewis and Joey Galloway are productive from the No. 3 slot.
Carson Palmer, Cincinnati Bengals
Count me among those intrigued by the positive reports coming out of Cincinnati about Palmer's elbow. Those who have seen him throw in mini-camps and in his California workouts report good things about his velocity. Palmer's receivers, including Chad Ochocinco, have spoken glowingly about his offseason progress.
Remember, Palmer averaged 4,000 yards and 28.7 touchdowns during the three years prior to his injury. The Bengals lost T.J. Houshmandzadeh to Seattle, but made a move to add Laveranues Coles opposite Ochocinco. I'm also excited to see how rookie tight end Chase Coffman gets deployed in this offense. Cincinnati is one of the stops on my forthcoming training camp tour, so I'll get to see Palmer and company up close.
Kevin Curtis, Philadelphia Eagles
Curtis posted a career year in 2007, topping 1,000 yards for the first time while tying his career-best touchdown total with six. Unfortunately, a sports hernia injury sustained during camp kept Curtis off the field until the eighth week of the 2008 campaign. His explosiveness off the line was clearly affected, and his longest reception of 2008 went for 32 yards. We're used to seeing him streaking downfield in man coverage for big gains, and I'm optimistic that a healthy return is in the offing. However, expectations need to be tempered, as the Eagles added another burner in Jeremy Maclin.
Shawne Merriman, San Diego Chargers
Merriman is working out feverishly, eager to thrust the San Diego defense back into elite status and move past his reconstructive knee surgery. We're still awaiting that first pop of the pads when Merriman gets into contact drills at camp, that next battery of tests on his leg. I'm bullish on the San Diego defense to return to form this season, with Merriman and cornerback Antonio Cromartie (hip) ready to contribute at a high level. Merriman had accrued 39.5 sacks in the three years prior to his injury, and I expect to see him harassing opposing quarterbacks.
Earnest Graham, Tampa Bay Buccaneers
Graham was a breakthrough star in the 2007 season, bulldozing his way into the fantasy consciousness with his frequent goal-line plunges. He started the 2008 season well, as Graham topped 90 rushing yards in three of his first four outings. Unfortunately, a severely sprained ankle forced him to injured reserve after appearing in only 10 games.
Derrick Ward's arrival signals a return to a split backfield and reduced role for Graham. However, his late selection point in early drafts puts Graham on the radar as a sleeper for 2009. Graham remains the short-yardage and goal-line back in the new-look Tampa Bay offense.
Seemingly the entire Seattle offense
Mike Holmgren clearly didn't want his tenure as head coach in Seattle to end in such a disastrous fashion. Injuries ripped the offense apart, with most of the receiving corps and starting quarterback Matt Hasselbeck spending extended time on the shelf. Nate Burleson appeared in only one game, while Deion Branch was limited to eight games. If healthy, this trio, combined with John Carlson and offseason addition T.J. Houshmandzadeh, could make for one explosive passing attack.
Brian Westbrook, Philadelphia Eagles
Westbrook didn't miss much time during the 2008 season, but I would be remiss if I failed to acknowledge his offseason ankle surgery. He will be held out of most, if not all, contact in camp, so it will be interesting to see how his 2009 regular season begins. Given Westbrook's yearly brilliance despite frequent appearances on the injury list, I have to believe that he'll answer the bell. However, I do expect to see rookie LeSean "Shady" McCoy worked into the rotation more heavily than running mates past.
Reggie Bush, New Orleans Saints
Is this the year that Bush breaks through? Is this the year that Bush stays healthy and lives up to the advance billing?
Bush has appeared in only 22 times in the past two years, suffering a myriad of injuries that sent him to the shelf. His knee is healthy and he's ready to team with second-half star Pierre Thomas in support of Drew Brees. It's fairly clear that Bush is not going to be the workhorse in this offense, but he remains a potent receiving option out of the backfield (71 receptions on average in his three NFL seasons).
Willie Parker & Rashard Mendenhall, Pittsburgh Steelers
The Steelers are eager to get back on the field with this potentially potent duo. We never got to see what Mendenhall was capable of last year, as a season-ending injury limited him to only 19 carries in four games. Parker also suffered a shoulder injury that limited his effectiveness during the season and made Mewelde Moore a valuable fantasy commodity.
Parker has been working to reclaim the speed of his breakthrough season, and Mendenhall should be the power complement to his breakaway ability. Both are relative bargains in the fantasy realm right now, as questions remain about the workload split and their health.
Darren McFadden, Oakland Raiders
McFadden's rookie season was lost because of a turf toe injury. He appeared in 13 games, splitting the workload with other backs while averaging 4.4 yards per carry. That average is nothing to ignore. If healthy, he stands to become the top back in the multi-faceted Oakland running attack ahead of Michael Bush and Justin Fargas. I understand owners' reluctance to climb onboard the bandwagon given the OAK tag and the workload split, but there's a load of potential here.
Kyle Vanden Bosch, Tennessee Titans
Vanden Bosch's return to health will be key to the Titans' efforts to rank among the league's top defenses. Albert Haynesworth and his double-digit sack total are gone to Washington, leaving a huge need for a healthy Vanden Bosch to provide heat from the edge. Vanden Bosch is motivated by the fact that he's in a contract year, eager to return to the heights of his 12-sack 2007 season.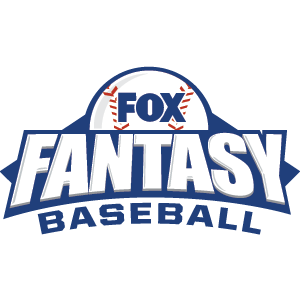 FOX Fantasy Baseball
Join or Create a Free League
Play Now!