We count down Harmon's top fantasy RBs
I hadn't even finished compiling this massive two-part piece when a huge injury befell 2011 "Harmon Man-Crush" candidate Mikel Leshoure of the Lions. Leshoure was lost to a torn left Achilles tendon on Monday morning, thereby increasing the value of speedster Jahvid Best. In the next iteration of these rankings, I suspect that Best will receive a minor bump up the chart. Mark Ingram is the most likely candidate for a switch given the way Sean Payton generally works his backfield.
I shan't belabor the point. It's time to ponder running backs 26-75 in the vast and ever-changing running back universe.
75. Stevan Ridley, NE:
Analysis: Ridley has the bowling ball frame that we love in our NFL running backs. He stands nearly six feet tall and carries 230 pounds. He's a physical runner between the tackles with good acceleration at the second level and a nose for the goal line. Bill Belichick has a bevy of tailbacks at his disposal, as always. Trying to determine how the pecking order shakes out behind BenJarvus Green-Ellis would be a futile effort in Belichick's world.
74. Anthony Dixon, SF:
Analysis: Dixon served as the 49ers' top option for a spell following Frank Gore's season-ending injury. He amassed 60 carries in the final six games, averaging a tepid 3.65 yards per carry with one touchdown (two over the course of the entire season). Dixon is a non-factor in the passing game, thereby limiting his upside with rookie Kendall Hunter in the fold.
73. Joe McKnight, NYJ:
Analysis: McKnight was seldom-used behind LaDainian Tomlinson and Shonn Greene as a rookie. Thirty-two of his 39 carries came in the season finale against the woeful Buffalo run defense while Tomlinson and Greene watched from the sidelines. McKnight can catch the ball out of the backfield, so there is potential for him to crack the rotation (Tomlinson's status in this offense warrants watching), though he's probably best suited short-term to work in on special teams. McKnight underperformed as a member of the USC Trojans, so he has his fair share of detractors.
72. Dexter McCluster, KC:
Analysis: McCluster has game-changing speed and can be moved around like a chess piece in the offense. He demonstrated his big-play potential as a rookie with his 94-yard punt return touchdown against the Chargers. However, he was limited to just 21 receptions and shifted back to the running back position for 2011. McCluster will be involved in unique packages and may post a few explosive plays, but there won't be a large role for him without an injury to Charles or Jones.
71. Chris Ivory, NO:
Analysis: Add Ivory's name to the list of players injured early in camp. He was already recovering from foot surgery when it was announced that he underwent surgery on Friday to correct a sports hernia. Ivory's recovery is expected to take 3-4 weeks, and the team remains optimistic that he'll be available for the opener against Green Bay. With that said, his absence affords rookie Mark Ingram the opportunity to see more reps and speed his acclimation to the NFL. Ingram teams with Pierre Thomas to lead the pack, with veteran speedster Darren Sproles added to the mix as a change-of-pace receiver.
70. Alex Green, GB:
Analysis: The speedy rookie from Hawaii (4.42-second 40-yard dash) looks to crack the Green Bay rotation, but he has his work cut out for him. Former fantasy hero Ryan Grant returns from injury and will try to fend off a challenge from 2010 post-season hero James Starks. Toss Green on the "Watch" list.
69. Mike Goodson, CAR:
Analysis: Goodson was on the radar in early fantasy drafts with expectations that DeAngelo Williams might sign elsewhere in free agency. Instead, the Panthers threw a pile of cash at Williams to re-team him with Jonathan Stewart behind Cam Newton. Goodson certainly served well as a fantasy option in 2010 during a three-week period in the middle of the season. He catches the ball well out of the backfield (40 receptions) and will pick up a few touches along the way, but he's a fantasy non-factor without an injury to the starters.
68. Donald Brown, IND:
Analysis: The former No. 1 selection has yet to make a big splash in Indianapolis. In two seasons, Brown has been inconsistent while battling myriad injuries (just like Joseph Addai). Most importantly, he's been a liability in pass protection and has amassed only 31 receptions. The re-signing of Joseph Addai creates a battle for the No. 2 role with rookie Delone Carter. To my thinking, it's Carter's job to lose.
67. Carnell "Cadillac" Williams, STL:
Analysis: Williams has seemingly put his injury-checkered past in the rearview mirror by logging back-to-back complete seasons. He lost the starting gig in Tampa Bay last season and watched LeGarrette Blount run wild. That's fine. The Rams were merely seeking a competent, consistent backup for their workhorse, Steve Jackson. Williams fits the bill nicely, and his game mirrors that of Jackson to a degree (when healthy). He runs between the tackles and can catch the ball out of the backfield (46 receptions in 2010).
66. Maurice Morris, DET:
Analysis: Morris slides back onto the fantasy radar, if only temporarily, following the season-ending injury sustained by Mikel Leshoure. He served as the team's short-yardage option last season (3.7 yards per carry with five touchdowns in 90 carries) and will return to the role pending the arrival of a new veteran contender.
65. Tim Hightower, WAS:
Analysis: Hightower's fumbling problems continued in 2010 (he lost four fumbles for the second consecutive season), thereby prompting the Cardinals to deal him to Washington as soon as transactions began this offseason. He remains a goal-line threat (23 touchdowns in his three seasons) that has proven his ability to catch the ball (63 receptions in 2009). Unfortunately, he's now sucked into the fifth ring of running back hell in Washington, so trying to determine his workload is a tall task.
64. Toby Gerhart, MIN:
Analysis: Gerhart became a hot commodity in fantasyland following his Week 12 effort against the Redskins in place of the injured Adrian Peterson. He amassed 76 yards on 22 carries and scored his first (and only) touchdown of his rookie season. Gerhart stands as a late-round handcuff option in deeper leagues. Obviously, there are concerns about the offensive line in Minnesota, so the ceiling for the offense has been brought down somewhat.
63. Ben Tate, HOU:
Analysis: Arian Foster produced a fantasy season for the ages in 2010. Tate was expected to challenge for a huge role, but the former Auburn powerhouse sustained a preseason ankle injury. He'll be back in the mix when camp opens to challenge for the No. 2 slot behind Foster. I don't expect the Houston offense to be as wide open as it's been in recent years. However, Tate represents a strong handcuff option for 2011 and will post big-time numbers if thrust into the top spot.
62. Javon Ringer, TEN:
Analysis: Ringer represents a fantastic speculative pick right now as Chris Johnson's holdout lingers. Memories of Vincent Jackson's long, protracted holdout haven't faded just yet. Ringer would assume the top slot in Johnson's absence ahead of former Clemson star Jamie Harper. The third-year tailback averaged 4.7 yards per carry in limited work last season (51 touches). He's a potential lottery pick if Johnson remains out (you can guess how I feel with Ringer in the No. 61 slot) in the run-heavy offense of first-year head coach Mike Munchak.
61. Shane Vereen, NE:
Analysis: Vereen averaged 5.1 yards per carry and scored a total of 16 touchdowns (three receiving touchdowns) as the top option at California following the departure of Jahvid Best. At 5-foot-10 and 210 pounds, Vereen has the power to run inside and the speed to cut to the edge. Vareen enters a crowded backfield led by 2010 fantasy heroes BenJarvus Green-Ellis and Danny Woodhead. On most teams, that would translate into little chance of breaking into the rotation and doing significant work. In Bill Belichick's world, you best keep your chinstrap buckled.
60. Bernard Scott, CIN:
Analysis: Scott performed well in his limited role for the Bengals last season (4.9 yards per carry on 61 attempts). He remains the second option in Cincinnati following the re-signing of Cedric Benson. For now, Scott is merely a handcuff option in deeper leagues.
59. Tashard Choice, DAL:
Analysis: The selection of DeMarco Murray ended Marion Barber's tenure in Dallas. Unfortunately, the running back committee remains a mess with three bodies and the "Choice is due" talk is starting up again. Choice was expected to take on a larger share of the workload in 2010, only to finish the season with just four more touches that he logged in 2009. I'm intrigued to watch how the three-way split plays out this fall. It goes one of two ways for Choice in 2011. Choice may ascend to the role of vulture in Barber's absence and become a fantasy force. Or, he'll continue to languish on the sidelines, much to the chagrin of fantasy owners and Cowboys fans. As we hit draft season hard, Choice is the third man in this battle.
58. Kendall Hunter, SF:
Analysis: Hunter rushed for more than 1,500 yards in both his sophomore and senior seasons at Oklahoma State. He has a fireplug build with the speed and field vision to cut back and pick up extra yards. Hunter isn't an accomplished receiver (63 receptions), but there is potential to build up that aspect of his game in Jim Harbaugh's system. Frank Gore returns from injury and will assume his normal workload (he told Jim Rome to come watch the workouts in early August when Rome asked how Gore was feeling), but Hunter warrants a look-see as an insurance card.
57. Justin Forsett, SEA:
Analysis: Forsett amassed nearly 800 total yards on 151 touches last season. He averaged 4.4 yards per carry in his 118 carries while adding 33 receptions. Forsett's main value will come from the passing game (74 receptions in his first two seasons) in support of Tarvaris Jackson. Marshawn Lynch will be the team's workhorse with Forsett amassing 8-10 touches per game as a change-of-pace back.
56. Ricky Williams, BAL:
Analysis: Williams signed a two-year deal to replace Willis McGahee as the complementary back to Ray Rice. He averaged 4.2 yards per carry in the split Miami backfield, a reasonable follow-up from his dominant 2009 performance (4.7 yards per carry with 11 touchdowns). Williams has the potential to snag those precious goal-line touches. I hereby reiterate my man-crush for Vonta Leach.
55. Jason Snelling, ATL:
Analysis: It was long-rumored that Snelling would sign with the Rams to compete for a backup role behind Steven Jackson. Instead, Snelling re-signed with the Falcons for the 2011 season. He's proven himself a solid complementary option to Michael Turner in Atlanta and excels as a receiver (74 receptions in the past two weeks). Jacquizz Rodgers is draft-worthy now as a second option to Turner, but Snelling would be the every-down back should an injury derail Turner's 2011 season.
54. Willis McGahee, DEN:
Analysis: John Fox posted several fantastic years in Carolina by relying on a two-man running game. He'll implement the same type of system in Denver, working the powerhouse McGahee alongside the shifty, pass-receiving Knowshon Moreno. Moreno has yet to demonstrate that he can withstand a full season of hits, so we can reasonably expect offensive coordinator Mike McCoy to present a balanced attack. Moreno posted one of the best five-week runs in recent memory during the 2010 season. Fantasy owners can expect to see more of the same if Moreno can stay healthy. McGahee's bulldozing between the tackles and goal line work will be paramount to setting up Moreno's success.
53. Jacquizz Rodgers, ATL:
Analysis: Rodgers' arrival doesn't pose a threat to workhorse Michael Turner's fantasy status. Rather, Rodgers is an intriguing complementary player in this attack. He's a change-of-pace runner and the fantastic receiver out of the backfield that Turner has never become. Rodgers possesses big-play potential and breakaway speed. He's a solid late-round handcuff pickup and could be a solid contributor in PPR leagues.
52. Danny Woodhead, NE:
Analysis: Woodhead became a fantasy legend and genuine folk hero in 2010. He accumulated 926 total yards on 131 touches (34 receptions) and scored a total of six touchdowns. BenJarvus Green-Ellis remains the workhorse of this crew, but Woodhead and rookie Shane Vereen will carve out a portion of the workload.
51. DeMarco Murray, DAL:
Analysis: Murray has long been compared to Dallas bulldozer Marion Barber. He runs tough between the tackles and has a burst to the outside. Unfortunately, Murray is also compared to Barber in that he runs high and leaves himself exposed for the big hit. The comparisons will continue in 2011, as Murray takes on Barber's workload alongside Felix Jones. Fans and fantasy owners have clamored for Tashard Choice to receive a full share of the workload and a chance to shine. I presume that he remains the odd-man out, thereby making Murray a solid late-round selection.
50. Marion Barber, CHI:
Analysis: The Bears were positively pathetic in short yardage and goal-line situations last year. Barber wasn't much better in Dallas (3.3 yards per carry with four touchdowns), so the move isn't a staggering upgrade over failed free agent signee Chester Taylor, but the potential is certainly there for a big-time impact if Mike Tice's offense line comes together. Barber's bruising style should set the table nicely for Matt Forte's nimble feet. Additionally, Barber has demonstrated an aptitude for catching the ball out of the backfield (52 receptions in 2008).
49. Darren Sproles, NO:
Analysis: Sproles caught a career-high 59 passes in his fifth and final season in San Diego. He logged 104 receptions in his final two seasons for the Chargers and will serve as a third-down receiver and primary return man. In this offense, a huge role cannot be presumed. He's roster-worthy in PPR leagues.
48. Roy Helu, WAS:
Analysis: It's always a dangerous thing to wade into the murky waters of a Shanahan backfield. The "hot hand" seemingly changes on a dime. Helu, Jr. enters a crowded situation with Ryan Torain and Keiland Williams in his path to fantasy glory. The Shanahans muddied things up even more by trading for former Arizona bruiser Tim Hightower (a short-yardage and receiving option?). Given the past success of their system (Torain and Williams combined to run for 1,000 yards last season, and Clinton Portis adding another 227), Helu, Jr. represents an intriguing option should he command a substantial fraction of the workload. He rushed for more than 1,100 yards in back-to-back seasons for the Cornhuskers and tallied 20 touchdowns. Unfortunately, there's no telling what his role and workload percentage will be at the outset of the season. As a result, Helu is a lottery ticket from the bench or perhaps the wire.
47. Montario Hardesty, CLE:
Analysis: Peyton Hillis is literally a cover boy and will lead the Cleveland ground game in support of Colt McCoy this fall. Hardesty tore his left ACL during the Browns' final preseason game, thereby opening the door for Hillis' run to fantasy dominance. The second-round selection from 2010 is a potential powerhouse, but his history of knee histories is concerning. The team's decision to trade Jerome Harrison in 2010 leaves Hardesty as the clear-cut No. 2 option. Brandon Jackson isn't a threat to steal his portion of carries if Hardesty's knees hold up.
46. Ronnie Brown, PHI:
Analysis: Brown posted the lowest rushing average of his career in 2010 (3.7 yards per carry), but he managed to stay healthy and racked up 233 touches (33 receptions). That's the most important piece of the puzzle as Brown joins the Eagles. LeSean McCoy is the No. 1 option and will own the bulk of the carries. Brown was brought in to provide a powerful option between the tackles and help the Eagles improve on their short yardage issues from 2010.
45. Delone Carter, IND:
Analysis: Carter was productive in two seasons as a starter at Syracuse. He topped 1,000 yards in back-to-back seasons (1,233 as a senior) and scored a total of 20 rushing touchdowns. Carter is a tough runner who should challenge for a share of the workload immediately. Joseph Addai returns to the fold, while former first-round pick Donald Brown has been inconsistent and injury-prone. I wouldn't be surprised to see Carter emerge from the pack to lead this trio.
44. Reggie Bush, MIA:
Analysis: The oft-injured, beleaguered Heisman Trophy-winning running back was limited to eight games in 2010. Bush completed only one of his five seasons in New Orleans. Bush remains a force in the passing game, and was on pace to chase his career mark if he'd stayed healthy (he caught 34 passes in those eight games). He'll continue that role in Miami behind Daniel Thomas. He was a beast at Kansas State and will assume the lion's share of the workload immediately. Bush is best in that complementary role and may become a factor once again in PPR leagues.
43. Thomas Jones, KC:
Analysis: Jamaal Charles brings the sizzle to the Kansas City backfield, but Jones remains a capable bulldozer in the No. 2 role. Jones amassed 896 rushing yards on 245 attempts (3.7 yards per carry) with six touchdowns. He posted four games with at least 80 rushing yards (eight with at least 60) to remain a viable Flex play. The Chiefs improved their passing game during the draft, thereby opening more running lanes for Charles and Jones. Jones is a solid handcuff to my top overall pick.
42. Michael Bush, OAK:
Analysis: Bush rushed for 655 as the No. 2 option to Darren McFadden, who finally produced a fantastic season. He averaged 4.1 yards per carry with eight touchdowns while adding 18 receptions for 194 yards. Bush is clearly the No. 2 option to McFadden (No. 1 in camp while McFadden recovers from his eye injury) and won't amass much of a workload unless McFadden sustains an injury (off to a bad start). Still, he's likely to make an impact in short-yardage situations as he did in 2010. Bush is a strong handcuff option. For all of its issues downfield, the Raiders have run the ball effectively for the past several seasons. I fear the departure of Tom Cable somewhat, and Robert Gallery had become an effective piece of the O-Line. Since the Raiders have nothing in the passing game to get you excited except for Jacoby Ford (and new signee Kevin Boss to a much lower degree), they'll lean heavily on the running game once again.
41. Brandon Jacobs, NYG:
Analysis: Jacobs was extremely productive in 2010 in tandem with Bradshaw. He averaged 5.6 yards per carry with nine touchdowns. In fact, Jacobs rushed for 12 fewer yards than he did in 2009 on 77 fewer carries. The powerhouse duo returns for another run, but the Giants need to sort out their receiving corps.
40. James Starks, GB:
Analysis: Starks' 2011 value is obviously tied directly to the rehabilitation efforts of Ryan Grant. He carried the ball only 29 times during the regular season, but assumed the workhorse role in the playoffs. Starks averaged 20 carries and 3.9 yards per carry during the Packers' four-game run to the title. With Grant healthy (and there were reports that his placement on IR in 2010 being premature), Starks returns to a bystander and handcuff role. Additionally, he'll need to fend off rookie Alex Green out of Hawaii (speed kills) for playing time.
39. Chris "Beanie" Wells, ARI:
Analysis: Wells appeared in 13 games for the Cardinals last season, but failed to build on a solid rookie campaign. He averaged 3.4 yards per carry and recorded more than 10 carries in just five games. Part of the production downturn could be attributed to his knee injury, but he was hardly effective when given a huge workload (2.8 yards per carry in a 50-carry sample between Weeks 5 and 8). The selection of Ryan Williams in the second round of the NFL Draft limits his upside, but the trade sending Tim Hightower to Washington can't hurt.
38. LaDainian Tomlinson, NYJ:
Analysis: Tomlinson appears set to hand the proverbial torch to third-year tailback Shonn Greene. He was asked to take a big pay cut to remain in New York, so there is speculation that the team may move on with Greene and second-year man Joe McKnight. Still, it's hard to ignore him altogether at this juncture. Tomlinson amassed 271 touches in his first season in New York, including 52 receptions, a huge bump from his 20-reception final season in San Diego. It must be noted, however, that Tomlinson's productivity slowed down the stretch. If he's in the mix, Tomlinson will still be a force on passing downs and factor into short-yardage and goal-line situations. Tomlinson's ability as a receiver cannot be matched by Greene, even if the former Hawkeye runs roughshod behind the Jets' superior line, and it's unclear whether McKnight is ready.
37. Pierre Thomas, NO:
Analysis: I don't know how else to put it. The New Orleans backfield is one huge mess coming out of the NFL Draft. It was already a crowded situation in 2010 with Reggie Bush, Christopher Ivory and Thomas. The addition of Mark Ingram confuses things even more. The Saints dealt Reggie Bush to Miami, but quickly brought in Darren Sproles from San Diego. While Thomas doesn't match Bush's abilities in the open field, he's proven a capable receiver during his career. As such, I suspect that he and Ingram team to handle most of the workload with Sproles springing free for the occasional big hit. Ivory takes a back seat.
36. Ryan Torain, WAS:
Analysis: Torain generated four games with at least 101 total yards last season, including three 100-yard rushing efforts (172 yards in Week 14 against the Buccaneers). He rushed for at least 61 yards in six of the 10 games in which he played a prominent role. Torain certainly has talent, and his former coach in Denver, Mike Shanahan, made it a priority to bring him onboard after taking over in Washington. It's just a question of whether Shanahan makes him the lone tailback or continues to torment the fantasy world with bits and pieces of Keiland Williams, Roy Helu and Tim Hightower. Based on his ranking here, you can guess where I stand.
35. Mike Tolbert, SD:
Analysis: Powerful. That's the first word used to describe Tolbert. The 5-foot-9, 240-pound fireplug obliterates defenders at the point of attack. With Ryan Mathews sidelined (and then struggling in pass protection), Tolbert amassed 735 rushing yards in 15 games with 11 touchdowns. In fact, Tolbert scored in 11 of the 15 games in which he appeared. He stands as the poster boy for goal-line vultures in 2011.
34. C.J. Spiller, BUF:
Analysis: The fantasy world anticipated a huge contribution from Spiller in 2010. His selection into Chan Gailey's backfield made fans and fantasy owners salivate. Even following the trade that shipped Marshawn Lynch to Seattle, Spiller still played a minimal role behind versatile veteran Fred Jackson. Spiller produced only 440 total yards with one receiving touchdown on 98 touches in 14 games. He likely forces a more equitable split of the workload this year, provided that he's improved his pass-protection skills. Spiller's speed and pass-catching skills are seemingly the perfect fit for Chan Gailey's offense, but he's not going to overtake the productive Jackson (1,142 total yards in 2010) altogether.
33. Rashad Jennings, JAC:
Analysis: Jennings flashed big-time potential when given an opportunity in his sophomore season. He logged two 100-yard games in the final four weeks and amassed 15 receptions in his final three games. Jennings is a must-draft handcuff for MJD owners.
32. Ryan Williams, ARI:
Analysis: Williams' value increased markedly following the trade that sent fumble-prone Tim Hightower to Washington. He most certainly has an opportunity in camp to unseat the underperforming Chris "Beanie" Wells for the top spot, but he's sure to force an equitable split at a minimum. He has the speed and power to make an immediate impact for Ken Whisenhunt, having averaged 5.3 rushing yards per carry with 30 touchdowns at Virginia Tech. Kevin Kolb opens up the passing game (or at least makes it respectable), thereby creating gaps for Williams to make a splash. If he can hold onto the ball, Whisenhunt has no choice but to use him.
31. Joseph Addai, IND:
Analysis: Addai produced a fantastic season in 2009, prompting fantasy owners to edge him up a few spots in their 2010 rankings. Alas, he was available to the Colts for only eight games in 2010, an injury that was magnified by Donald Brown's absence. The two-time 1,000-yard rusher still stands atop the depth chart, with Brown and rookie Delone Carter (plus Javarris James) in the mix. Addai performs well in the red zone when sound (two double-digit touchdown seasons), but there's risk inherent with his selection. Keep an eye on Carter.
30. BenJarvus Green-Ellis, NE:
Analysis: The undrafted tailback out of Mississippi added another story for Bill Belichick's "Super Genius" application when he rumbled for 1,000 yards and 13 touchdowns last season. He owned the bulk of the workload (14.3 carries per game) and dominated in short-yardage situations (he did not fumble in his 241 touches). Green-Ellis returns as the leader of a split backfield, with folk hero Danny Woodhead and rookies Shane Vereen/Stevan Ridley working into the mix.
29. Fred Jackson, BUF:
Analysis: Buffalo fans and fantasy owners anxiously awaited the huge breakout performance from C.J. Spiller. Instead, they watched Ryan Fitzpatrick fling the ball downfield and received steady production from Jackson once the backfield was thinned out by trading Marshawn Lynch. Jackson averaged 70 rushing yards and 17.9 receiving yards in the Bills' final 12 games. That average includes a disastrous performance in Week 9 against the Bears (36 total yards on 13 touches). Jackson earned three 100-yard games rushing (six games with at least 73 rushing yards), and helped shock the Steelers in Week 12 with his 65-yard touchdown reception (104 receiving yards). Spiller stands to assume a larger workload this fall, though he shan't overtake the versatile Jackson outright.
28. Ryan Grant, GB:
Analysis: The two-time 1,200-yard rusher injured his ankle in the season opener and missed the Packers' run to Super Bowl XLV. His status in Green Bay for 2011 is clouded by the team's selection of Alex Green and the rise of playoff hero James Starks. If Grant returns, then he will be in line to reach the heights of his 2009 brilliance behind an improved offensive line.
27. Felix Jones, DAL:
Analysis: Jones assumed a much larger role in his third NFL season. He amassed 800 rushing yards on 185 carries (up 69 carries from 2009) while adding 48 receptions. Jones' role will be similar for 2011, with rookie DeMarco Murray (short yardage) and Tashard Choice rounding out the triad. His explosiveness makes Jones a mighty intriguing high-RB3 option (perhaps he bounces up a couple slots).
26. Jahvid Best, DET:
Analysis: Best started his rookie campaign with a bang, producing five touchdowns (including one receiving touchdown) in his first three games. He didn't score against until his 53-yard reception in Week 16 against the Dolphins. Best averaged 15.2 touches and 69.5 total yards per game and played much of the second half of the season while affected by a toe injury. Best will operate in a split backfield a veteran to be named, as rookie Mikel Leshoure was lost for the year with an Achilles tendon injury. Veteran Maurice Morris is on the roster, but you can anticipate the signing of another option in short order.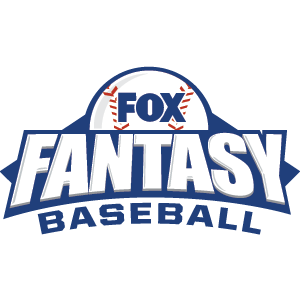 FOX Fantasy Baseball
Join or Create a Free League
Play Now!