We count down Harmon's top fantasy RBs
It's a new world.
Running backs no longer rule draft day as they did for so long. Quarterbacks and wide receivers are now crashing the first round in this topsy-turvy world of running back committees and specialists.
Despite the overall shift, the top of the first round is still running back-heavy. But, I propose that the top of the board is more jumbled than we've witnessed in years past.
• Are you a believer in a repeat effort from Arian Foster?
• Has a second look at the Minnesota offensive line post-free agency moved you away from AP?
• Are you holding out hope that Chris Johnson gets his 2,000-yard season in 2011?
I'm offering a fourth option for the top spot. I'm returning the running back crown to Kansas City.
25. Marshawn Lynch, SEA:
Analysis: Lynch posted a solid, albeit unspectacular, regular season for the Seahawks after being acquired from Buffalo. He averaged 47 rushing yards per game and scored six touchdowns. However, Lynch's season was defined by his 67-yard sprint to the end zone during the Seahawks' win over New Orleans in the playoffs.
Lynch stands atop the Seattle depth chart for 2011 in a much-improved offense. The Seahawks bolstered the receiving corps and added Robert Gallery to the offensive line. And, they brought in Tom Cable, who knows a thing or two about getting the big boys to push upfront (Oakland ranked among the top rushing units in the past several seasons). Lynch has zero competition in the top spot, as Justin Forsett (9.4 touches per game) and Leon Washington clearly operate in secondary roles.
24. Mark Ingram, NO:
Analysis: The Heisman Trophy winner is a powerhouse between the tackles with a nose for the pylon. Ingram figures to assume a sizable workload immediately in the crowded New Orleans backfield. Pierre Thomas is a capable receiver and can take over the pass-catching role vacated by Reggie Bush (along with Darren Sproles).
Ingram's follow-up to his Heisman season wasn't eye-popping, but several factors contributed to the decline in production. The Crimson Tide backfield housed another dominant force in Trent Richardson (a 2011 Heisman front-runner) and Ingram missed a short period because of arthroscopic knee surgery.
23. Daniel Thomas, MIA:
Analysis: The Dolphins turned the proverbial page in the backfield with the second-round selection of Thomas. The six-foot, 230-pound powerhouse out of Kansas State immediately registers as the top option in Miami. Thomas' college stats make your mouth water, as he bulldozed defenders (5.2 yards per carry and 30 touchdowns in two seasons) and demonstrated the ability to catch the ball out of the backfield with 52 receptions.
Reggie Bush will serve as the complement to Thomas' power game and assume his normal role in the passing game.
The Dolphins return a strong receiving corps, but questions remain about the quarterback position. The "We want Orton!" chants said it all.
22. Ryan Mathews, SD:
Analysis: Mathews was drafted 12th overall out of Fresno State last season. Fantasy owners clamored to draft him even earlier. He demonstrated jaw-dropping skills on occasion, but his ineffectiveness as a blocker and a recurring injury kept him from achieving dominance. Bulldozer Mike Tolbert leapt to the top of the pack and became a fantasy superhero.
Mathews ended the season with a bang, running roughshod on the Broncos for 120 yards and three touchdowns. He'd opened the season and whetted the appetites of fantasy owners with 78 rushing yards on 20 carries against the Chiefs. Mathews produced a run of at least 14 yards in nine different games.
He'll continue to cede a portion of the workload to Tolbert, particularly in short-yardage situations, but Mathews' home run punch is certainly intriguing. Philip Rivers continues to stretch the field, thereby opening huge running lanes for the speedster to exploit.
21. Cedric Benson, CIN:
Analysis: The Bengals did not address the running back position during the NFL Draft and ultimately opted to bring Benson back in free agency. The team is certainly eager to move past Carson Palmer's dismal 2010 efforts, his issues with management and the departure of the outspoken veteran receivers.
Benson is also looking to leave 2010 in the rearview mirror. He posted a huge 2009 season, but registered only solid numbers in what became a disastrous 2010 season. I say "solid" because 37.6% of his yardage total was achieved in three games. Despite logging a huge weekly workload (20 or more carries on nine occasions), Benson amassed 60 or fewer rushing yards on nine occasions. With a new-look offense orchestrated by Andy Dalton on tap for 2011 (or perhaps Bruce Gradkowski for a short period), Benson figures to amass another huge touch count.
20. Knowshon Moreno, DEN:
Analysis: Moreno experienced a fantastic run during the middle of the season, but his injury record is starting to become concerning. During the five-game period spanning Weeks 10 through 14, Moreno averaged 136.4 total yards. He averaged 58.6 total yards in his other eight appearances.
Moreno undoubtedly has star potential and the dual-threat ability to dominate the fantasy realm. However, his inability to stay healthy and shoulder a full load makes him a bit of a risk. I love the upside. I just don't want to have to hold my breath.
John Fox liked the two-man game in Carolina and will work to make the Broncos a more run-reliant offense in 2011. Willis McGahee serves as the No. 2 option and will vulture goal-line opportunities. I still like his overall game, particularly with Kyle Orton opening under center.
19. Jonathan Stewart, CAR:
Analysis: After two dominant years in tandem with DeAngelo Williams, Stewart amassed 770 yards on 178 carries in 14 games last season. Forget about the yardage total. Stewart only scored a total of three touchdowns (one receiving). He'd scored a total of 21 touchdowns in the previous two seasons.
There were three larger issues that impacted his overall performance.
• The offensive line played without tackle Jeff Otah.
• The play out of the quarterback position was downright pathetic for much of the season.
• Stewart lost four fumbles.
Williams' return limits Stewart's upside somewhat, but I still expect both players to log weekly double-digit touch totals under Rob Chudzinski's direction. He'll certainly see additional goal-line opportunities.
18. LeGarrette Blount, TB:
Analysis: Blount made for the one of the best stories of the 2010 season. He went undrafted out of Oregon, signed with Tennessee and eventually became a fantasy hero for the Buccaneers. Blount logged only 10 carries and 30 rushing yards through the Buccaneers' first five games before claiming the first chair. He then averaged 88.8 rushing yards per contest, an 11-game run that included four 100-yard games. Blount averaged 17.4 carries per game during this period, so the Buccaneers still worked others into the mix. He's ineffective in the passing game (five receptions in 2010) and will continue to cede touches to other backs. However, Blount's abilities between the tackles cannot be denied, and he has an excellent burst at the second level. He recorded a run of at least 16 yards in each game of that 11-game stretch.
The Buccaneers won't surprise anybody this season, but the offensive balance should allow Blount to thrive.
17. Peyton Hillis, CLE:
Analysis: The newly-crowned Madden cover boy was expected to serve as a receiver out of the backfield and part-time tailback behind Colt McCoy. Instead, Hillis rose to the top of an injury-riddled depth chart and dominated. He scored 13 touchdowns (11 rushing), and produced five 100-yard games.
Unfortunately, the powerhouse from Arkansas was held out of the end zone in five consecutive games to close out the season (82 total yards or less in four of the five games) and seemingly ran out of gas. Games against the Ravens and Steelers didn't help things.
Hillis remains a dual-threat option out of the backfield (with McCoy improving as a sophomore), but I suspect that a healthy Montario Hardesty receives a chance in camp to earn a share of the workload. I'll take Hillis as an upper-RB2 coming into 2011.
16. Ahmad Bradshaw, NYG:
Analysis: Bradshaw shook off any concerns about his myriad leg injuries and became an absolute terror in 2010. He established new career marks in rushing yardage (1,235), touchdowns (eight), receptions (47) and receiving yards (314). Unfortunately, Bradshaw also struggled with his ball control and lost six fumbles.
Bradshaw is the true No. 1 back alongside Brandon Jacobs, averaging 20.2 touches per game (98 total yards per game). He logged at least 13 touches in every game last season.
15. DeAngelo Williams, CAR:
Analysis: Williams posted a tepid opening to the 2011 season, averaging a meager 60 rushing yards per game (though he did average 4.1 yards per carry) prior to sustaining his season-ending injury. It should be noted that Carolina played without Jeff Otah on the offensive line last season, but the duo of Jonathan Stewart and Mike Goodson still flourished in Williams' absence down the stretch and with no discernable support from the passing game. The Panthers ranked 13th in the league at 115.4 rushing yards per contest.
Carolina paid top dollar to retain Williams and wide receiver Steve Smith while bolstering the receiving corps by trading for Greg Olsen. Cam Newton figures to start immediately and will undoubtedly rely heavily on the two-back system under Rob Chudzinski.
14. Shonn Greene, NYJ:
Analysis: I sounded the trumpet loudly to announce the arrival of Greene as a fantasy powerhouse in 2010. I was left wanting, as Greene's struggles on passing downs and ball security thrust LaDainian Tomlinson back into the lead role. Still, Greene averaged 13.4 touches per game and logged at least 64 rushing yards in four of his final seven appearances. I was a year too early.
Now in his third year, the powerhouse from Iowa claims the top spot in New York. Tomlinson has spoken openly about the transition to a secondary role and drastically reduced his pay rate. Greene has worked to improve his skills in the passing game (Joe McKnight is the third man into the rotation).
The New York running game has ranked inside the top 10 in the past three seasons. The Jets ranked fourth in the NFL last season after leading the way in 2009 (ninth in 2008).
13. Steven Jackson, STL:
Analysis: He's not flashy. He's just consistent and durable. Jackson is our throwback runner, routinely logging a huge touch count to keep the chains moving. In 2010, Jackson carried the ball 330 times, his third season with at least 324 carries in seven NFL campaigns. He also remained a factor in the passing game, hauling down 46 receptions for 383 yards.
The knock on Jackson is that he doesn't receive enough goal line opportunities. In the past four seasons, Jackson has scored no more than eight touchdowns. There will be more offensive balance in Sam Bradford's second season, and the growth of Rodger Saffold and Jason Brown on the line will create running lanes. Perhaps a few additional goal-line opportunities will come Jackson's way as well.
12. Darren McFadden, OAK:
Analysis: Following two injury-riddled seasons, McFadden posted a fantastic third season in Oakland. He still missed three games in their entirety, but the final stats are eye-popping. McFadden averaged 128 total yards per game in his 13 appearances. That includes shutdown efforts by the Steelers and Dolphins in Weeks 12 and 13 (he accrued a total of 95 total yards in those games).
We cannot deny the Raiders' ability to run the ball. In the past several seasons, the running game has started to resemble that of the old Broncos. Plug someone in and they'll succeed. McFadden dominates. It's just a matter of determining whether you're receiving 12 or 14 games.
11. Matt Forte, CHI:
Analysis: Much has been made of Chris Johnson's holdout in Tennessee. Fellow 2008 draftee Forte is looking for a pay increase as well (he's slated to make $550K). Forte rebounded nicely from a sub-par sophomore season to help lead the Bears to the NFC Championship Game. He amassed 1,616 total yards with nine touchdowns as a dual threat, catching 51 passes for a career-high 547 receiving yards.
I'm optimistic that Forte can surpass that productivity in 2011. He obviously posted a huge game against the Detroit to open the season, but look at how he closed it. Forte logged at least 98 total yards in six of the final seven games of the season. Chicago fortified the offensive line by selecting Gabe Carimi in the first round of the NFL Draft, so Mike Tice's unit should be able to build on a strong close to 2010. I don't expect the loss of Olin Kreutz (Chris Spencer slides in) to impact Forte's production.
The arrival of Marion Barber may cost Forte a goal-line touch or two. But, his aptitude as a blocker and, in theory, his short-yardage prowess should help to extend drives and keep Forte churning.
10. Rashard Mendenhall, PIT:
Analysis: Mendenhall took another step forward in his third NFL season. While his rushing average dipped markedly (down two-thirds of a yard per carry), Mendenhall's workload increased and he dominated at the painted stripe. He touched the ball at least 15 times in every game during the 2010 season and scored in 11 games.
9. Frank Gore, SF:
Analysis: Despite continued issues at the quarterback position, Gore posts huge numbers when healthy. That's the double-underlined note when addressing Gore every summer. He positively dominated opponents behind a youthful offensive line through the first 10 games of the 2010 season and was on his way to another huge year when he was injured against Arizona. Gore averaged 125.3 total yards in those 10 starts (four 100-yard rushing games and one 100-yard receiving effort). Gore addressed his health during an appearance on "The Jim Rome Show" with a simple "Come out and see me."
Alex Smith remains the starter under center. Vernon Davis and Michael Crabtree lead the receiving corps, and the team added high-risk, high-reward option Braylon Edwards in free agency. As such, we can reasonably expect him to remain an all-purpose powerhouse for the 12-14 games in which he'll appear. Anthony Dixon and Kendall Hunter (sleeper) will spell him, but he's no threat to claim a large portion of the workload.
Gore has averaged 1,591.6 total yards per game during the past five seasons while scoring a total of 41 touchdowns. He's also averaged 51 receptions per season in this period.
8. LeSean McCoy, PHI:
Analysis: The Eagles drafted McCoy to supplant Brian Westbrook as the No. 1 option in the backfield. He played Westbrook-like football in 2010. McCoy rushed for 1,080 yards, adding 78 receptions for 592 yards while scoring a total of nine touchdowns. McCoy produced 28 runs of at least 10 yards last season.
In his 15 games, McCoy finished with fewer than 77 total yards only once. He rushed for more than 100 yards in three games and did so once as a receiver.
The Eagles added former Miami standout Ronnie Brown as a more reliable backup to McCoy and to improve the team's short-yardage efforts.
7. Michael Turner, ATL:
Analysis: I'm sure Turner smiled when the Falcons moved up to snag Julio Jones. Any move by the Falcons to spread the field and keep linebackers honest is a good thing. After all, the man's nickname is "The Burner." Turner produced 32 runs of at least 10 yards last season.
Turner tallied the highest number of carries in the NFL last season (334) and scored 12 touchdowns. He carried the ball at least 23 times in eight games last season and ripped off seven 100-yard games. In 43 games as a member of the Falcons, Turner has scored a total of 39 touchdowns.
Owners may be reticent to jump onboard, citing his high workload. I'm onboard. Jacquizz Rodgers takes on the passing downs (Turner has caught a total of 34 passes in his career). Turner piles up touches and dominates at the goal line.
6. Maurice Jones-Drew, JAC:
Analysis: The longtime fantasy hero nearly matched his 2009 yardage production in two fewer games last season, but the sputtering Jacksonville offense failed to give Jones-Drew ample goal-line opportunities. He averaged 94.6 rushing yards and 22.6 receiving yards per game with a total of seven touchdowns. Jones-Drew had scored 15, nine, 14 and 16 touchdowns in his previous four seasons.
He's ready to assume his normal workload following knee surgery. Rashad Jennings is a capable backup, one of the few sure things in this uncertain 2011 season for Jacksonville. Jack Del Rio is in the final year of his deal. David Garrard comes to camp with rookie Blaine Gabbert behind him (Garrard was hurt early during the first week of practice) and with question marks in the receiving corps behind Mike Thomas and newly extended Marcedes Lewis.
Jones-Drew starts slightly lower than his customary slot, but I'm certainly not anticipating a huge drop-off.
5. Ray Rice, BAL:
Analysis: Rice remains the king of all-purpose yardage. However, fantasy owners would like to see him break off a few additional end zone dances. He's amassed nearly 4,000 total yards in the past two seasons, but has scored only 14 touchdowns.
I believe that the winds of change are coming to Baltimore and fans and fantasy owners receive a touchdown boost in 2011. Willis McGahee served as a vulture in the past, but he's gone, and Baltimore brought in a bulldozer in Vonta Leach to help clear the table and lead Rice to the painted grass. Sure, rookie Anthony Allen will factor into the mix in some capacity, but this shapes up to be a huge year for Rice.
It's hard to argue with Rice's weekly productivity and big-play potential. He ripped off 23 runs of at least 10 yards last season and accrued 92 or more total yards in 11 games.
4. Chris Johnson, TEN:
Analysis: Johnson has yet to report to training camp while awaiting a long-term contract, effectively following through on last year's threats. Javon Ringer and Jamie Harper would vie for carries should Johnson carry his holdout into the season which, as we saw with Vincent Jackson last season, isn't out of the realm of possibility.
He set the bar high in 2010 by asserting that he wanted to obliterate the single-season rushing record. Instead, he produced a "disappointing" 1,364-yard campaign while adding 44 receptions for 245 yards. Johnson played through a ton of noise in Tennessee and scored a total of 12 touchdowns.
The Titans drafted Jake Locker to take over the quarterback duties for Mike Munchak long-term. Matt Hasselbeck will be under center for Munchak in 2011, an immediate upgrade from the lost 2010 season during which things unraveled on Jeff Fisher. Hasselbeck's addition should provide balance to the offense and take some of the pressure off, but this offense still runs through No. 28 (if/when he shows up).
The time to bump him down the list is coming shortly.
3. Adrian Peterson, MIN:
Analysis: Peterson logged a career-low 1,298 yards behind the struggling quarterback play of Brett Favre last season. That total was still good for sixth in the league, and Peterson recorded his fourth consecutive season with a double-digit touchdown count (12). He also caught 36 passes for 341 yards with a touchdown. Peterson finished all but two of the 15 games in which he appeared with at least 70 total yards.
It would be remiss of me if I failed to acknowledge the rough divisional work ahead for Peterson in 2012. The Bears ranked second against the run in 2010, Green Bay allowed only six rushing touchdowns, and the Lions added powerhouse Nick Fairley (once he gets past injury) up the middle. Compounding the concerns about the divisional slate is the shuffling of the offensive line. He's a beast, but he still needs some help.
2. Arian Foster, HOU:
Analysis: Foster etched his name into the Fantasy Hall of Fame with his ridiculous production as a first-year starter. He started training camp in a crowded backfield, but injuries and his preseason productivity thrust him into the first chair. Foster never looked back.
Foster punched fantasy owners in the mouth by running for 231 yards with three touchdowns against Indianapolis in the season opener. He generated seven additional 100-yard games and scored a total of 18 touchdowns. He finished the year with 2,220 total yards and was limited to fewer than 60 total yards only once.
I don't anticipate that the Texans remain in shootout mode. The team did a fantastic job in filling gaping holes on the defensive side of things in the NFL Draft and during free agency. The offense's second-half charges and pinball-like numbers may not flow so easily.
1. Jamaal Charles, KC:
Analysis: What else is there to say? Charles is one of the more explosive runners that we've seen in some time. He produced 45 runs of at least 10 yards last season en route to a 1,467-yard campaign (10 games of at least 87 rushing yards). Charles also did some damage as a receiver, logging 45 receptions for 468 yards.
Charles will cede carries to Thomas Jones (and maybe a healthy Dexter McCluster), but that's no issue. The new offensive coordinator is the former line coach, and he'll want to run, run and run some more. He's a home run threat on every touch, and improvements to the passing game should allow him to do damage at the second level more frequently.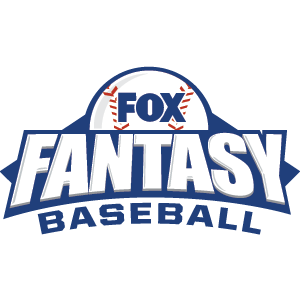 FOX Fantasy Baseball
Join or Create a Free League
Play Now!