Harmon counts down the top fantasy K
Respect.
I'm here to shout from the rooftops once again. Kickers are people, too.
Short field goals count as much in the scoring column as the 30-yard sprints by a running back or Michael Vick into the secondary that bring you to your feet. I know. The drama isn't the same, but they're still adding value. They still matter.
And, lest we forget, that late PAT during a failed comeback just might prove to be the difference in your fantasy matchup (and your friendly wager).
I know. We don't talk about kickers in the radio world or in columns unless they hammer home a game-winner or, better for radio, sail it wide. Most ex-NFL players will denigrate the position and its impact on games if given the opportunity.
Despite their low placement on ranking sheets and being relegated to selection in the final round in fantasy drafts, kickers matter. I think I have the beginning of a T-shirt slogan here.
Anyway, let's get back to business with the first-look kicker rankings following the first week of the preseason.
24. Shaun Suisham, PIT
Analysis: Suisham finally joined a team other than the Cowboys and Redskins when he was signed by the Steelers to replace longtime kicker Jeff Reed. Suisham converted five PATs in his first game, a 35-3 romp over the Raiders. He converted 14-of-15 field goal tries, including five multi-field goal games in his seven games for Pittsburgh. Suisham also converted 19 PATs.
23. Jay Feely, ARI
Analysis: The veteran placekicker joined his fifth team in 2010 and produced the seventh 100-point season of his career. Feely converted 24-of-27 field goal attempts (10-of-13 from distances of at least 40 yards) with 29 PATs. The Arizona offense underwent massive changes in 2011 from quarterback on down. Certainly, the unit can't be any less efficient than it was than one year ago under Kevin Kolb. I just hope that the Cardinals pack a lot of Stickum for their running backs after losing a mountain of fumbles last year.
22. Jason Hanson, DET
Analysis: The veteran placekicker appeared in eight games in 2010 before being shut down because of myriad leg injuries. He'll battle Dave Rayner for the role behind an improved Detroit offense in 2011. If his leg strength has returned (Hanson converted three field goals from distances of at least 50 yards in his eight games), then he likely wins the role. He'll have a "sleeper" tag behind Matthew Stafford's offense.
21. Lawrence Tynes, NYG
Analysis: Tynes was the player most impacted statistically by Eli Manning's turnover-happy 2010 season. He attempted nine fewer field goals than he did in 2009. Twelve of his 19 field goal conversions came from distances inside of 30 yards. The bottom line for Tynes is this. His value will be dependent on improved play from the defense, which forced Manning to press downfield in 2010 and yielded a ridiculous number of thwarted drives. If the secondary performs more consistently, the Giants can turn back to the run instead of forcing the ball deep and let Tynes do his job.
• Keep an eye on the thigh injury sustained by Tynes in the season opener. It's been classified as a thigh bruise, but this is something to watch.
20. Connor Barth, TB
Analysis: Barth was the beneficiary of a huge surge from Josh Freeman and the youthful Tampa Bay offense. Barth converted at least one field goal in 13 of 16 games. He converted multiple field goals (seven total) in two of the three games in which he did not generate a PAT conversion. Barth was shut out altogether once in a Week 6 drubbing by the Saints. The offense likely opens up a bit more, with Freeman more completely integrating deep threat Arrelious Benn into the offense led by sophomores LeGarrette Blount and Mike Williams.
19. Ryan Succop, KC
Analysis: The Kansas City offense kicked into a new gear under Charlie Weis, and Succop was there to clean up the work of Matt Cassel and Jamaal Charles. Succop converted 42 PATs, including 10 games with at least two conversions. He also posted seven games with at least two field goal conversions, but was shut out only four times. The Chiefs figure to be a more consistent and functional offense in 2011. Cassel received additional support during the NFL Draft when the Chiefs selected Jonathan Baldwin out of Pittsburgh. The team than added deep threat Steve Breaston in free agency.
18. Matt Prater, DEN
Analysis: Prater missed the final four games of the 2010 season because of a groin injury. For all of the issues in Denver last season defensively, the never-ending game of catch-up promised owners who nabbed Prater consistent fantasy numbers. Prater converted multiple PATs in 10 of the 12 games in which he appeared and five efforts with two or more field goal conversions. The big-legged kicker out of UCF will likely see ample field goal tries (he attempted a total of 69 field goals in the 2008 and 2009 seasons) behind Tim Tebow or Kyle Orton. Prater's averaged 33 PATs in his three full seasons in Denver.
• In early August, Prater was charged with a DUI and with fleeing the scene of an accident. It remains to be seen whether this will impact his availability.
17. David Akers, SF
Analysis: The Eagles drafted Alex Henery in the fourth round of the 2011 NFL Draft, thereby signaling the end of Akers' long tenure in Philadelphia. Akers converted 32-of-38 field goal attempts in 2010, his third consecutive season with at least 32 field goal conversions. He also slammed at least 43 PATs through the uprights during this period. He's still got a strong leg (9-of-11 from distances of 40-to-49 yards), and may just need to show it off repeatedly behind Alex Smith and/or Colin Kaepernick.
16. Adam Vinatieri, IND
Analysis: Vinatieri posted a ridiculous 2010 season. He converted 26 field goals, his highest total since 2004, while launching a career-high 51 PATs. His conversion rate of 92.9% was also his best effort since 2004 with the Patriots. What else needs to be said? If Vinatieri is healthy, he'll continue to pile up a hefty PAT total. Vinatieri has averaged 27.5 field goal tries per season in four complete seasons with the Colts.
15. Robbie Gould, CHI
Analysis: Gould remained an efficient option for fantasy owners in 2010. Jay Cutler cut down on his turnover count, thereby producing more frequent short-distance attempts (18 of his 30 attempts came from inside of 40 yards). Gould owns an 85.5% career field goal conversion rate and has averaged 37.8 PAT conversions in the past five years.
14. Billy Cundiff, BAL
Analysis: Cundiff produced a fantastic first full season as the placekicker in Baltimore. He converted 26-of-29 field goal and 39 PAT attempts. He's not much of a long-distance threat, having converted only four of his 13 attempts from distances of at least 50 yards. However, this offense is predicated on banging out yards on the ground with Ray Rice and some combination of Ricky Williams and Anthony Allen. The wide receiving corps waved goodbye to Derrick Mason and Todd Heap, but added deep threat Lee Evans and will rely on big contributions from second-year tight ends Ed Dickson and Dennis Pitta.
13. Josh Brown, STL
Analysis: Brown remains one of the premier long-distance kickers in the game, having converted at least three tries from distances of at least 50 yards in six consecutive seasons. He now kicks behind a more efficient offense, led by second-year starter Sam Bradford. The Rams' offense provided Brown with 26 field goal opportunities from distances of 39 yards or less (23 conversions). The receiving corps remains a work in progress, but the offense continues to tax workhorse Steven Jackson heavily. There are ample options available to Bradford, led by PPR machine Danny Amendola, offseason signee Mike Sims-Walker (if healthy), rookie tight end Lance Kendricks and deep threat Donnie Avery, who returns from injury.
12. Nick Folk, NYJ
Analysis: Folk performed miserably in his final season in Dallas (2009), converting just 18 of his 28 field goal tries. In fact, Folk failed on seven of his 12 attempts between 40 and 49 yards. He improved as a member of the Jets in 2010, converting 30-of-39 field goal tries (76.9%) while successfully completing all 37 of his PATs. Mark Sanchez continues to grow in his third NFL season behind a tremendous offensive line and stellar defense.
11. David Buehler, DAL
Analysis: Buehler performed reasonably well in his first season as the Dallas kicker in 2010. He converted 24-of-32 attempts and 42-of-44 PATs. Of course, the eight misses weighed heavily on the minds of Dallas fans and, undoubtedly, Jerry Jones. Four of Buehler's misses came in games that the Cowboys lost by seven points or fewer. Buehler did well for fantasy owners with at least one PAT in every game (14 with multiple PATs) and at least one field goal conversion in 11 games (10 multi-FG games).
10. Alex Henery, PHI
Analysis: Henery was selected in the fourth round out of Nebraska. He'll assume the reins for David Akers, who came under fire frequently during the 2010 season. The Eagles obviously possess a potent offense and will keep Henery active. Akers averaged 38.3 field goal tries during the three-year period from 2008-2010.
9. Rob Bironas, TEN
Analysis: Bironas remained a consistent fantasy option for owners in 2010. He converted 24-of-26 field goal attempts, including 10-of-11 conversions from distances of at least 40 yards. He added 38 PATs in what was a wildly inconsistent season for the Titans. Bironas has averaged 26.7 field goal and 34.2 PAT conversions in his six-year career. The Titans are leaping into a new era under coach Mike Munchak with a new quarterback under center (will rookie Jake Locker win the job?) and uncertainty about the availability of Chris Johnson, who continues his holdout as of this writing. Bironas figures to be active in the field goal department once again, though his PAT total may dip.
8. Dan Carpenter, MIA
Analysis: Carpenter achieved new career marks in field goal conversions and tries last season, but his PAT count dropped precipitously. He missed 11 field goals, all from distances of at least 40 yards (four beyond 50 yards). The Miami offense switched out a number of parts for 2011. Both Ronnie Brown and Ricky Williams in free agency, leaving rookie Daniel Thomas and Reggie Bush to split the workload. Chad Henne has ample weapons at his disposal. He just needs to deliver the ball more consistently. Bush affords him a fantastic, reliable option out of the backfield when healthy and, dare I say it, might be the key to this offense. However, another year of inconsistent play means big things for Carpenter.
7. Neil Rackers, HOU
Analysis: Rackers posted a monster season behind the prolific Houston offense in 2010. He converted 27 of his 30 field goal attempts, including three of his four attempts from distances of at least 50 yards. Rackers also converted all 43 of his PATs. The Texans' attention to the defense this offseason likely slows down the Houston juggernaut to some degree. I suspect that we'll see thing rev down a little bit with more attention to a run-pass split and a less frenetic pace. Rackers should still see a host of field goal tries, though his PAT baseline likely dips.
6. Matt Bryant, ATL
Analysis: The Atlanta offense performed brilliantly under Matt Ryan in 2010 (fifth in the NFL at 25.9 points per game). Bryant converted 28-of-31 field goal attempts, including nine makes from a distance of at least 40 yards. He also converted all 44 of his PAT attempts. In his past three complete seasons (two of which occurred in Tampa Bay), Bryant has converted 88-of-103 (85.4%) of his field goal attempts. He does not offer long-distance bonus opportunities (he's converted 4-of-13 attempts in his career from distances of at least 50 yards), but Ryan's efficiency will yield frequent PATs and short-range attempts. The unit added another potent weapon by trading up to select wide receiver Julio Jones in this year's draft.
5. Garrett Hartley, NO
Analysis: As expected, Hartley piled up a high PAT total in his 14 games played. He converted 40 PATs and 20 field goals in his 25 attempts (8-of-9 from distances of at least 40 yards). Hartley's totals were obviously impacted by his own injury issues and the increase in Drew Brees' turnover count. I'll assume that the PATs continue to pile up and that Brees' more efficient persona returns.
4. Sebastian Janikowski, OAK
Analysis: The Raiders turned Janikowski into the real-life version of "SuperJock" in 2010. Janikowski converted a career-high 33 field goals in 2010 and benefitted from the brilliance of Darren McFadden and the long-distance heroics of Jacoby Ford to convert 43 PATs. The receiving corps remains a work in progress, particularly following the departure of Zach Miller, but the Raiders know how to run the ball. Year after year, this unit ranks among the league's leaders. The numbers may roll back if McFadden experiences an injury, but look for the Raiders to continue to rely on Janikowski's powerful leg. He's converted three or more field goals from at least 50 yards in five consecutive seasons.
3. Stephen Gostkowski, NE
Analysis: Gostkowski appeared in eight games before sustaining a season-ending quadriceps injury, a partially torn muscle. He converted 10-of-13 field goal attempts and 26 PATs prior to his injury. Fantasy owners can rely on Gostkowski for a massive baseline of PATs, as he's averaged 3.2 conversions per game since becoming the New England kicker in 2006. He converted a career-high 36 field goals in 2008. Gostkowski averaged just 27 attempts in his other three full NFL seasons. Take the consistent pile of PATs.
2. Mason Crosby, GB
Analysis: Crosby posted his fourth consecutive 100-point season for the Packers last season. He has averaged 47 PATs and 27.5 field goal makes per season. Crosby converted 22-of-28 field goal attempts in 2010, including 10 successes in 14 tries from distances of at least 40 yards. He attempted at least one field goal in 14 of 16 games (four PATs in his other two appearances) and converted multiple field goals in seven contests. The Super Bowl champions return fully-stocked offensive and defensive units. Crosby should be in line for another huge campaign.
1. Nate Kaeding, SD
Analysis: Kaeding appeared in just 13 games last season because of a groin injury. He converted 23-of-28 field goals and 40 PATs, his seventh consecutive season with at least 40 PATs. Most importantly, Kaeding converted nine of his 10 field goal tries from distances between 40 and 49 yards. That was a huge boost, as Kaeding's range has come under fire in San Diego for the last couple seasons.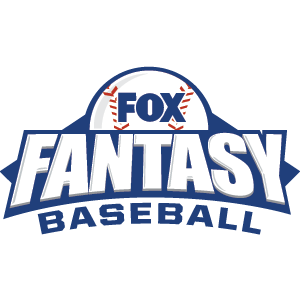 FOX Fantasy Baseball
Join or Create a Free League
Play Now!