Top 10 things I learned in the preseason
We entered the glorious month of August with questions galore.
We chronicled position battles, rookie contract signings and the changing face of the NFL landscape. NFL fans welcomed Brett Favre back to the mix (albeit, reluctantly), and we've inched up to the edges of our respective seats to watch the Eagles and their handling of Michael Vick.
Along the way, a large number of other issues and questions have risen to the surface. Similarly, some of those things that were rattling around in the dome have come to a resolution, if only in my head. Here's a short list of items that were learned or confirmed in training camp.
The AFC West is featured prominently herein.
1. The Chiefs are a potential disaster this season
Kansas City has generated only 33 points through three preseason games. Matt Cassel was injured on the third play in Saturday's game against the Seahawks, and his availability for Week 1 is now in question. Tyler Thigpen, who was a hero at times for fantasy owners at 2008, would start against the Ravens (yeah!) if Cassel is unavailable.
On Monday, the Chiefs announced the dismissal of offensive coordinator Chan Gailey. It appears to be hasty, but clearly the team is already sweating after spending big dollars this offseason.
2. We all knew that the Saints could put up points. Could the Gregg Williams defense be rising up as well?
We'll take the fact that the Saints have beaten up on the Bengals and Raiders in two of their three preseason tilts, but 28 points allowed through three games shouldn't be easily dismissed. The insertion of Darren Sharper gives the squad a heavy hitter in the safety slot, but Williams is putting a lot of faith in Randall Gay and Tracy Porter. If this team can generate pressure, perhaps they won't be a laughingstock defensively in 2009.
3. I feel somewhat better about my bold stance for a Super Bowl XL rematch down in Miami. Who's with me?
The Seahawks have a deep roster of wide receivers and Matt Hasselbeck has looked good under center. The addition of Edgerrin James gives the squad a solid two-headed backfield, although keeping the bulldozing T.J. Duckett around might have left me feeling better.
The defense has playmakers to complement the offense, with Lofa Tatupu and rookie Aaron Curry ready to the lead the charge. The unit has allowed only 37 points through three games.
The big question about the Seahawks is this. Mike Holmgren's swansong in Seattle was an injury-riddled mess. I'm still concerned about the offensive line, particularly with Walter Jones already hobbled. However, a healthy Hasselbeck-led offense, given the number of weapons available to him downfield, means this team could make some noise.
4. Josh McDaniels rocks the gray hoodie
I won't pile on the botched Jay Cutler deal this offseason. That was recapped nicely when the Broncos and Bears battled in Denver on Sunday night. The Brandon Marshall situation is unsettling, to say the least, and it's far from over.
As much as I liked watching Elvis Dumervil and Andre Woodson go to work, the defense is still problematic. I also enjoyed watching Peyton Hillis perform as a runner/receiver, and I believe he's been undervalued in drafts this summer.
The best thing that can be said for McDaniels right now is that he coaches in the same division with the potentially disastrous Chiefs and the always dysfunctional Raiders. He's rocking the hoodie and has already employed the Belichick "upper or lower extremity" descriptions when referring to injuries.
5. Perhaps we loaded up the Carson Palmer bandwagon too quickly
The Bengals finally came to terms with their first-round selection, whose development is paramount to this offense's success. While we came into the preseason with questions about Palmer's arm, an ankle injury has kept him from hitting the field. He was scheduled to return to the practice field on Monday.
I still believe that Palmer will offer good value given his low average draft slot (12th-14th among quarterbacks). However, the state of the offensive line (Andre Smith is going to take time to get up to speed) and the fact that he's been sidelined for several weeks leave me concerned. If I'm drafting Palmer as my starter, I'm circling back for a backup slightly earlier than I may have otherwise.
6. This Green Bay offense may be mighty scary
I'm not saying that the three teams faced this preseason are world-beaters by any stretch of the imagination (Cleveland, Buffalo and Arizona). However, I did expect to see more fight from the latter two squads. Rodgers ripped through the Cardinals for 258 yards and three touchdowns this past weekend to put an exclamation point on his resume.
The installation of the 3-4 defense should allow the linebackers to make plays, generate turnovers and keep the cornerbacks from the struggles of 2008. If the unit performs as expected, Rodgers will rack up big numbers and take full advantage of the short fields. Where does the Rodgers-Greg Jennings combination rank among the league's best at this juncture?
7. Twitter has taken over the sporting world
There are still some late adopters coming onboard the Twitter universe. Some still dismiss it as a fad or claim it has no point. All predictions of the quick demise for this technology were clearly incorrect.
Leagues are designing policies about how players should communicate with the public. Now organizations are doing the same.
I'm currently following a large number of NFL players on my page. It's entertaining to receive Tweets from the outspoken players and learn some more about their personalities. Shawne Merriman, Chad Ochocinco and Terrell Owens are on the list, and fans can earn autographed 8x10s by correctly answering trivia questions posted by Matt Forte of the Bears. He's a top-flight fantasy option and a man of the people!
Beyond the sheer entertainment factor, Twitter's become a fabulous exchange for information and tidbits to help you dominate the office watercooler. League information men and radio hosts (self included, at Twitter.com/swollendome) are taking to the site to offer statistical nuggets and injury and roster updates.
8. Jay Cutler's quote about his arm strength probably wasn't exaggerated
I watched Cutler fire the ball downfield seemingly with no effort when I visited the Bears in Bourbonnais. He flicked the ball halfway down the field while flat-footed. Seriously, I was crouched on the sideline watching practice, and I believe that my eyes opened wider than ever when he hooked up with Devin Hester on a deep route.
The watercooler talk this week will surround the notes from his battle with Josh McDaniels and a beautiful 98-yard drive that Cutler led against his former team. You can dismiss the receivers, but don't tell me that Forte, Greg Olsen and Desmond Clark (and the aforementioned Hester) won't be able to help Cutler move the chains and put up numbers. I don't care if he hangs out with his teammates or whether he likes them at all. Can he throw the ball?
9. Glen Coffee is a future NFL star
We watched Coffee dominate the SEC for the Crimson Tide in 2008, averaging 5.9 yards per carry while scoring 10 touchdowns. I was convinced that he would be a good pro prospect and make some noise for the 49ers. After watching him tear through defenses this preseason, I'm certain that his rise to stardom begins this year. Frank Gore is still a monster when healthy, but we know that Coffee will see a significant number of touches this year, including some goal-line work.
10. The Raiders have gotten their first-round pick right in back-to-back seasons
We saw glimpses of Darren McFadden's talent in 2008, but the fourth overall pick battled through an injury-riddled campaign. McFadden has exhibited his speed and pass-receiving abilities this preseason, and he could be primed for a breakthough in 2009.
This year, the Raiders shocked everyone with the selection of Darrius Heyward-Bey, taking the raw receiver over Michael Crabtree, who remained on the board. Now, Crabtree could still become the player everyone envisioned coming out of Texas Tech, and I still believe that his immense talent will eventually overshadow this year's nonsense.
The diva reputation earned during pre-draft interviews has been affirmed by the lingering holdout. As such, even with raw skills to pair with his ridiculous speed, it would appear that the Raiders made the right choice at this juncture. Again, it's an assessment that will need to be reviewed over time, but given the headaches being caused by Tom Cable, at least the No. 1 pick is in camp and ready to play.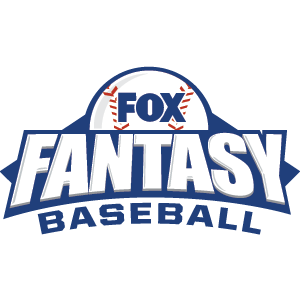 FOX Fantasy Baseball
Join or Create a Free League
Play Now!