Top 10 sleepers for Week 7
Need a bye-week replacement for teams with Week 7 byes? Those are Baltimore, Denver, Detroit, Jacksonville, Seattle and Tennessee.
Don't fret. These top 10 sleepers could fulfill the void in fantasy lineups at quarterback, running back, wide receiver or tight end.
Find out who could replace the scoring of fantasy starters such as Joe Flacco, Matt Hasselbeck and Kyle Orton at quarterback; Chris Johnson, Maurice Jones-Drew and Knowshon Moreno at running back; Nate Burleson, T.J. Houshmandzadeh, Calvin Johnson, Brandon Marshall and Derrick Mason at wide receiver; and John Carlson and Todd Heap at tight end.
10. Sean Ryan, TE, Kansas City
Tight ends have fared superbly against San Diego. Tony Scheffler gained 101 yards and one score from six receptions last game; Heath Miller had 70 yards and two scores from eight catches in Week 4; Heap scored in Week 2; and Zach Miller had six receptions for 96 yards in Week 1. Ryan has scored in two of Kansas City's five contests this season; he posted his best game against the New York Giants in Week 4 with five receptions for 58 yards and a score.
9. Michael Crabtree, WR, San Francisco
He will make his NFL debut and may even start. He's impressed in practice and is expected to be involved in the passing offense from the start. San Francisco lacks playmakers at wide receiver, so Crabtree has a chance to make an immediate impact as the team's No. 1 wide receiver.
The top wide receivers from Houston's past two opponents fared well. Chad Ochocinco had 105 yards from five receptions last game, and Larry Fitzgerald had 79 yards and two scores from five catches in Week 5.
8. Hakeem Nicks, WR, New York Giants
Of all the 26 NFL teams playing in Week 7, the Cardinals rank as the NFL's worst passing defense and have yielded the third-most passing scores (9) . The Giants rookie has sparkled recently, scoring in three straight contests.
He also recorded his first 100-yard receiving game of his career against New Orleans last contest. He's becoming more involved in the offense as well. Nicks has registered nine receptions for the past two contests after recording just three for his previous two games played.
7. Visanthe Shiancoe, TE, Minnesota
He's scored in three straight contests and four of the last five games, including his two-touchdown performance against Baltimore in Week 6. Pittsburgh has yielded several touchdowns to tight ends this season, including one to Kellen Davis in Week 2, and two to Antonio Gates in Week 4.
6. Leon Washington, RB, New York Jets
Washington recorded his first game of at least 100 total yards (145) when he ran for 99 yards and had 46 yards from three receptions.
Oakland ranks as the league's fifth-worst rushing defense (145.3). It's already allowed Ahmad Bradshaw to total 165 yards and two scores in Week 5; Steve Slaton to total 89 yards and two touchdowns in Week 4; Correll Buckhalter to run for 108 yards, and Moreno to run for 90 yards and a score in Week 3; Larry Johnson to total 119 yards in Week 2; and both LaDainian Tomlinson and Darren Sproles to score in the opener.
5. Laurence Maroney, RB, New England
Sammy Morris left Week 6 early with a knee injury and may not play against Tampa Bay. Fred Taylor is also out after having ankle surgery recently. This leaves Maroney to likely shoulder most of the rushing load himself. He responded last game by rushing for 123 yards and one score from 16 carries. Additionally, if New England jumps to a big lead like it did against Tennessee last game, it could utilize the running attack more than usual again.
Winless Tampa Bay is also the league's second-worst rushing defense (171.7). It allowed two 100-yard rushers in the same game in Week 6. DeAngelo Williams ran 152 yards and two scores, and Jonathan Stewart rushed for 110 yards and one touchdown.
4. Donald Brown, RB, Indianapolis
He's already recorded a game of at least 100 total yards in Week 3, and has scored in two of the last four contests. Brown has received 42 percent of the total carries between himself (44) and Joseph Addai (62). He's meeting the winless Rams, so he'll likely have a chance to receive many carries to help protect a lead.
Moreover, St. Louis rates as the seventh-worst run defense (132.5) and has yielded the second-most rushing scores (9).
Maurice Jones-Drew totaled 178 yards and three scores last game; Adrian Peterson totaled 75 yards and two scores in Week 5; Glen Coffee totaled 106 yards in Week 4; Ryan Grant totaled 104 yards in Week 3; and Julius Jones totaled 136 yards and one touchdown in the opener.
3. Jonathan Stewart, RB, Carolina
Stewart posted his best game of the season last contest, running for a season-high 110 yards and one score. He's also scored in two straight contests as well.
Additionally, Buffalo's run defense has struggled mightily this season; it ranks as the worst in yards (181.8) and average (5.3), and has yielded the third-most rushing scores (9).
Thomas Jones ran for 210 yards and a score, and totaled 227 yards last game; Leon Washington totaled 145 yards last game; Jamal Lewis ran for 117 yards in Week 5; Ronnie Brown ran for 115 yards and two scores in Week 4; Ricky Williams totaled 96 yards and a score in Week 4; Pierre Thomas ran for 126 yards and two scores in Week 3; and Cadillac Williams totaled 65 yards and a score in Week 2.
2. Marshawn Lynch, RB, Buffalo
He's been utilized heavily in the past two contests since returning in Week 4. Lynch received 17 and 19 carries in each of Weeks 5 and 6. He also had his best fantasy day of the season against Cleveland in Week 5, totaling 125 yards and six receptions.
He's facing a Carolina defense that has struggled this season. The Panthers rank as the league's fourth-worst run defense (149.2).
Cadillac Williams ran for 77 yards and a score last game; Clinton Portis totaled 74 yards and two scores in Week 5; Tashard Choice totaled 118 yards and one score, and Felix Jones totaled 114 yards in Week 3; Michael Turner totaled 110 yards and one score in Week 2; and Brian Westbrook totaled 72 yards and one score in the opener.
1. Jay Cutler, Chicago
Cutler recorded his first 300-yard game with Chicago last contest against Atlanta. He's also thrown for multiple scores in each of his last four games, including three touchdowns against Seattle in Week 3.
Cincinnati ranks as the league's fifth-worst passing defense (254.8) and has allowed the third-most passing scores (9) of the 26 NFL teams playing Sunday. Boding well for Cutler's stats, Matt Schaub threw for 392 yards and four scores against the Bengals last game.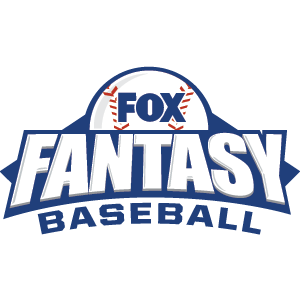 FOX Fantasy Baseball
Join or Create a Free League
Play Now!