Top 10 best fantasy football players from NFL Week 10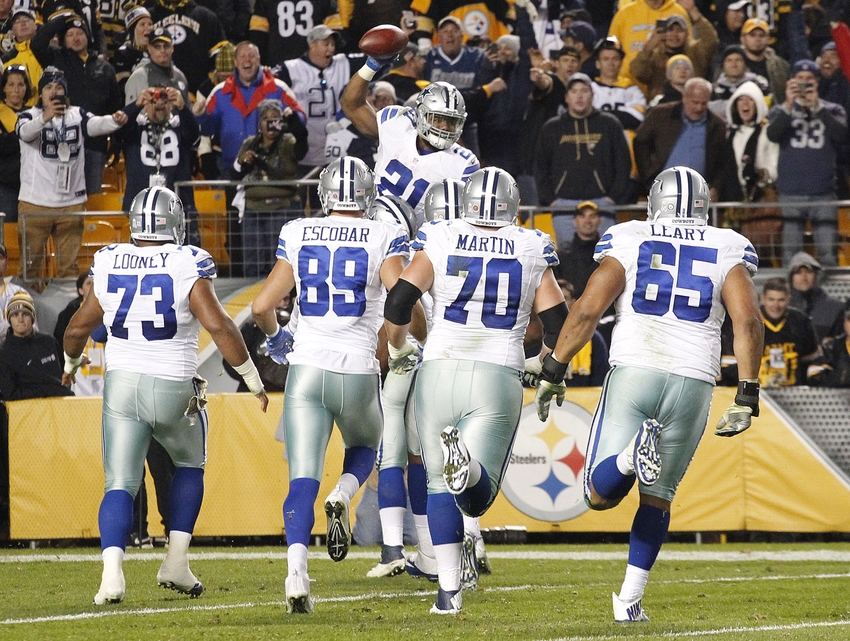 Catch up on anything you missed in fantasy football this week by checking out these top 10 best fantasy football players from Week 10.
After a slate of so-so early games with some good finishes on Sunday afternoon of Week 10, the late games were full of thrills and great finishes including what could be the game of the year between the Cowboys and Steelers. Sunday Night Football was also a thriller, and if this week doesn't bring back football's audience they're really in trouble. To make sure you are 100% caught up on all the fantasy football goodness week 10 had to offer, check out my top 10 best fantasy football players of the week on the following slides.
Some of these players are stars who show up in my fantasy football scoring leaders every week while others are sleepers who came through with a big game. To see who stepped up and became the best fantasy football players of the week check out the next few slides where I'll also outline what I think these players' value is moving forward.
In this weekly list of fantasy football scoring leaders, you can find the top options at each of the main fantasy positions. I try to highlight the players who went off in fantasy football week 10 and powered their fantasy teams to win. Hopefully, your team had several players on this list and you got a big "W" as a result.
To stay locked in to all our weekly coverage make sure to drop a bookmark on our fantasy football hub. We'll help you navigate the last few weeks of the regular season and get your team geared up for the playoffs. If you have lineup questions, check out our new start/sit tool and follow @FansidedFantasy on Twitter to help you get into the winners' circle for Week 11.
Let's jump right into our recap of fantasy football Week 10 as we look at the top 10 best fantasy football players of the week.
Delanie Walker-TE-Tennessee Titans
The first of three Titans that were in the top 10 best fantasy football players of the week is the top fantasy tight end of the week, Delanie Walker. Walker helped the Titans pull away from the Packers early as they cruised to a 47-25 win.
Walker totaled 124 yards and a touchdown while catching nine of the 11 passes thrown his way. His touchdown actually came on a stunt-play pass from DeMarco Murray, but his fantasy owners don't really care about those kind of particulars. His bottom-line production was huge, and he ended up as a great play in Week 10.
On a week-to-week basis, Walker isn't quite as locked-in as Rob Gronkowski, but he's in the group of every-week TE1's who can be started in almost every format. He also has some great matchups the next few weeks against the Colts and Bears.
Antonio Brown-WR-Pittsburgh Steelers
With Big Ben back to his usual self, Antonio Brown turned in the second-best WR total and was one of the best fantasy football players after a few mediocre weeks. Brown ripped off big chunks of yardage and had his best fantasy week since all the way back in Week 1.
Brown finished with 14 catches for a massive 154 yards while being targeted a crazy 18 times. Brown's touchdown was the apparent game-winner with just 0:42 left in the game, but another one of the best fantasy football players of the week ultimately stole that spotlight from him.
There's no question that Brown is back among the elite WR options and should be started every week. He is among the super-elite receivers and should be set up for monster games ahead starting next week when the Steelers can take out their frustrations by beating up the lowly Browns.
Tampa Bay Buccaneers D/ST
The top defense of the week was owned in less than 10% of leagues, but the "Play versus Jay" strategy played off as bad-Jay-Cutler played on Sunday for the Bears and the Bucs defense was a great play as a result.
Tampa had  25 fantasy points in ESPN standard scoring after putting up -4 and -4 the last two weeks. They allowed a season-low ten points while forcing four turnovers. Cutler threw a pair of picks and fumbled once while Jordan Howard fumbled as well. Chris Conte took one of those interceptions back for a touchdown for the first score of the game.
The secondary wasn't the only part of the Bucs' defense to step up, as the pass rush got to Cutler four times for a sack. One of this sacks by Robert Ayers resulted in a safety as well.
Tampa's defense took advantage of a great matchup this week to put up a ton of fantasy points, but they still aren't a unit to target moving forward as they play the Chiefs, Seahawks, and Chargers. The more fantasy-relevant matchup to watch is actually who Jay Cutler will face in the coming weeks as the Bears make the Giants a good D streaming option next week.
DeMarco Murray-RB-Tennessee Titans
Murray had a pair of touchdowns to be one of the best fantasy football players in Week 10, but they didn't come in his conventional ways. He's the second of the three Titans to make our list of scoring leaders and continued to be a RB1.
Murray ran for a solid 123 yards and a touchdown on his 17 carries, but he added the icing on top of his fantasy cake with a ten-yard touchdown pass as well. His career has been turned back around after getting out of Philadelphia, and he has been a solid back for much of the season.
In fact, Murray is the No. 3 back on the season behind only Melvin Gordon and David Johnson. Moving forward, Murray is a locked-in RB1 with the Coles and Bears offering up two more great matchups before the Titans' Week 13 Bye week.
Doug Baldwin-WR-Seattle Seahawks
Baldwin was the top receiver of the week and one of the best fantasy football a-flyers ow the week since he was one of two non-QBs (along with LeGarrette Blount) to find the end zone three times. Baldwin's trifecta more than doubled his TD total on the season and powered him to his best fantasy week of the year.
Baldwin had just eight targets against the Patriots secondary on Sunday Night Football, but he hauled in six catches for 59 yards. He scored a touchdown on half his catches, but its apparent that he's one of Russell Wilson's go-to options especially in the Red Zone.
Baldwin and the Seahawks are still in control of the NFC West and come home for a Week 11 matchup with the Eagles. Baldwin will remain a WR2 with upside, but he's still pretty touchdown-dependent for big games like last night's
Aaron Rodgers-QB-Green Bay Packers
The Packers dropped their third straight game and slid to 4-5 as they lost another chance to gain ground on the similary-tailspinning Vikings. Even in defeat, though, Rodgers put up good numbers although he desperately meeds more help from his running game and defense if he is to get things turned around.
Rodgers threw for 371 yards and a pair of touchdowns while adding a third touchdown on the ground along with 27 more yards. Rodgers was force to throw the ball 51 times and completed 31 of those 51 pass attempts. He threw a pair of costly interceptions, but he continues to carry almost all of the offensive load for Green Bay.
The Packers will be center stage the next few weeks with Sunday Night Football Week 11as they take on Kirk Cousins and Washington and Monday Night Football Week 12 as they visit the Eagles. Whether the team figures out what's ailing it or not, Rodgers' numbers continue to be good enough to be a top QB every week, so continue to play him as your starting QB with confidence in any format.
Marcus Mariota-QB-Tennessee Titans
Mariota has been on quite the run lately and was a top-five quarterback for the third time in the last six weeks. Mariota not only led many of his fantasy teams to big wins this week, but he also led the Titans to a win at home over the Packers.
He threw four touchdowns this week giving him multiply touchdowns in six straight games. He ended up completing 19 of his 26 passing attempts for 295 yards and tacked on an additional eight yards on the ground.
Mariota has made the most of good matchups over his run of success, and he has a couple more matchups to attack against the Colts and Bears the next two weeks. He is pretty much a locked in QB1 at this point, and makes a great start as he ant he Titans continue their surprising playoff push.
Ryan Mathews-RB-Philadelphia Eagles
Mathews appeared to have lost his job last few weeks, but he was one of the best fantasy football players from Week 10. Mathews hadn't posted a 100-yard game since Week 3 of last season, and just just nine carries for a total of 25 yards in the last two weeks.
This week, he not only ripped off 108 yards but he also added a pair of touchdowns and a two-point conversion. He also threw in 30 yards receiving on two catches to end up with 27 fantasy points in ESPN standard scoring.
Mathews showed he's healthy and ready to contribute down the stretch for the Eagles although he still surrendered some of the late-game work to Wendell Smallwood.  Even after this monster performance, I don't think he's a locked-in starter going into next week's matchup against the tough Seahawks run defense.
Ben Roethlisberger-QB-Pittsburgh Steelers
Big Ben looked back on Sunday against the Cowboys even though he couldn't quite get the win. He did all he could for his NFL team, and his numbers made him one of the best fantasy football players of Week 10.
Roethlisberger was the only QB to throw for over 400 yards as he completed 37 of his 46 passes for 408 yards and three touchdowns. Big Ben didn't turn the ball over and it appeared he had led the Steelers on the game-winning drive before our No. 1 fantasy player of the week had his last chance.
Big Ben is back to being locked in as a QB1 especially in the next few weeks as he faces the Browns, Colts, and Giants. There really isn't a tough opponent on the Steelers' remaining schedule except for maybe the Bengals in Week 15. You can count on him as a QB1 for the rest of the season.
Ezekiel Elliott-RB-Dallas Cowboys
Far and away the leader of the best fantasy football players of the week was Ezekiel Elliott. The Cowboys rookie took advantage of huge holes and a shoddy Steelers run defense to put up a monster game which powered his fantasy teams and NFL team to big Week 10 wins.
Elliott totaled over 200 yards rushing and receiving and scored three touchdowns. 114 of those yards came on his 21 carries where he scored a pair of rushing TDs. He added his third touchdown as part of his 95 yards receiving which take with two catches on two targets.
Heading into the rest of this year and fantasy football drafts next  year, Elliott is atop the RB rankings. He and David Johnson will be a great debate for the No. 1 overall spot heading into next year if both are fully healthy (and not suspended) going into the season.
More from FanSided
This article originally appeared on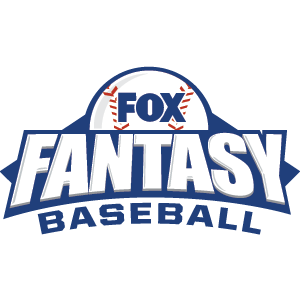 FOX Fantasy Baseball
Join or Create a Free League
Play Now!