2011 fantasy football tight end sleepers
In fantasy baseball, we always start to concern ourselves with positional depth. I don't know that we're doing that in the 2011 Fantasy Football draft season for any position except for wide receiver. That's a discussion for another time. I can say, without question, that the tight end position is deep. If you don't go after super studs Antonio Gates or slide up to snag prospect, you're going to find value.
I'm here to help you find the ninja lying in the weeds. But first, let me enthrall you with a quick statistical nugget to whet your appetite.
A total of 13 tight ends caught at least 50 passes in 2010. Another 11 players caught between 40 and 47 passes.
This strange, lockout-marred off-season will certainly bring us new heroes. Rookie quarterbacks count tight ends as their best friends, and changes at quarterback for a number of teams necessitate the emergence of a safety valve. Here are several secondary options to keep on your radar entering the 2011 draft season.
1. Jared Cook, TEN
Analysis: Cook emerged as a strong option down the stretch for the Titans in 2010. He caught three or more passes in five of the Titans' final five games. With Matt Hasselbeck still working to grasp the offense and the lingering Chris Johnson holdout, Cook potentially takes on a huge role in Mike Munchak's offense. He has the ability to work the seams and creates mismatches in the red zone, provided, of course, that the Titans see any consistency on offense and find such opportunities.
The jury remains out on whether Kenny Britt will be suspended by the NFL. Regardless, the receiving corps is not exactly deep. As a result, we can reasonably expect to see a healthy dose of the running game and Jared Cook.
2. Lance Kendricks, STL
Analysis: Kendricks represents a true downfield option and potential red zone beast. He caught 43 passes in his junior season for the Badgers, averaging 15.4 yards per reception with five touchdowns. It's a very crowded situation in St. Louis, with three or even four tight ends on the roster coming into camp. Kendricks is the best receiver of the lot, as much as we liked the short-term gains received from Michael Hoomanawanui (and pronouncing his name, of course). Kendricks could become a Sam Bradford favorite in the red zone.
3. Fred Davis, WAS
Analysis: Do you like to see the name Dr. James Andrews in your recent player news? Then, perhaps Chris Cooley is your guy on draft day. However, there are lingering concerns about Cooley's knee as the regular season approaches. As a result, Davis is back on the radar. Remember, Davis racked up 48 receptions in relief of Cooley during the 2009 season (509 yards and six touchdowns). Keep an eye on Cooley's progress in the next several weeks. Davis could emerge as a sneaky, secure option for the Rex Grossman/John Beck combination as the season progress, and he's demonstrated the ability to work in the red zone (something Cooley hasn't done of late, having produced six touchdowns in his past 39 games).
4. Owen Daniels, WAS
Analysis: Does he count? Can I reasonably put Daniels back onto the radar in this list? He's being drafted as a low-end TE1, and I currently have him ranked in as a higher-end TE2.
Matt Schaub's reliance on his sure-handed tight end has been well-documented. In limited time last season (parts of 11 games), Daniels recorded 38 receptions for 471 yards on 68 targets. He stands as a classic high-risk, high-reward option in the always-potent Houston offense. I'm perhaps overly concerned about his knee because of the extensive time missed in the past two seasons.
5. Ed Dickson, BAL
Analysis: Dickson was on my radar coming into the 2010 season as a rookie. The 6-foot-4 tight end didn't receive much of an opportunity to break through. Todd Heap stayed healthy, and John Harbaugh stayed with his veteran option to stave off the fierce pass rush of opposing AFC North terrors (that is, James Harrison). Dickson was limited to 11 catches for 152 yards in his 15 appearances.
Dickson worked to improve his blocking this offseason, and he put in ample time with quarterback Joe Flacco. He'll split time with fellow second-year tight end Dennis Pitta (perhaps a PPR option in deeper leagues). With Lee Evans onboard to spread the field, Dickson's going to have a ton of room to roam across the middle.
6. Greg Olsen, CAR
Analysis: Olsen was fairly involved in the Chicago offense during the first half of the 2010 season, pulling down three or more receptions in seven of the Bears' first 10 games. Olsen's role dropped off markedly in the second half of the season. He caught a single pass in four of the Bears' final six contests.
Olsen has the size, hands and all-around skills to become a dominant tight end. We saw it in spurts early last season and throughout his Chicago career, but he was never able to maintain early momentum. Olsen gets a new start in Carolina and will be a primary target for Cam Newton in Rob Chudzinski's system. He's a potential monster if things break right in this offense.
7. Julius Thomas and Virgil Green, DEN
Analysis: The Broncos amassed a huge yardage total in those frequent 2010 shootouts. The tight end position was hardly represented in that output. Daniel Graham led Denver tight ends with 18 receptions. He was released following the season.
The leading returning option is Richard Quinn, who has recorded a single reception in his two NFL seasons. That puts Thomas and Green in a battle for playing time coming into camp. Thomas was the Broncos' fourth-round selection out of Portland State, a former basketball player and athletic project. Green is the more accomplished and NFL-ready of the pair, having amassed 58 receptions and 10 touchdowns for Colin Kaepernick in Nevada.
8. Kyle Rudolph, MIN
Analysis: The Vikings raised a few eyebrows by selecting Rudolph in the second round of the NFL Draft given the presence of Visanthe Shiancoe. Rudolph represents a strong downfield option for Donovan McNabb, a 6-foot-6 threat who amassed 90 receptions during his Notre Dame career, and has progressed impressively during the preseason. Shiancoe has been slowed by a hamstring injury that has kept him out of practice since August 8. Tight ends have excelled under McNabb in the past. Look back to the years put forth by L.J. Smith and Brent Celek in Philadelphia.
9. Evan Moore, CLE
Analysis: We're well aware of Ben Watson's place in the Cleveland offense. The veteran tight end snagged 68 catches in support of Cleveland quarterbacks in 2010 and will continue to be a primary option for Colt McCoy in his first full season as a starter. I like Watson, for sure, but Moore is one to watch as we roll into the regular season. The 6-foot-6 tight end out of Stanford has been the star of Cleveland's training camp. He has the size and leaping ability to go up and over opposing defensive backs. Moore has the potential to become a Gronkowski-like figure in Pat Shurmur's offense.
10. Zach Miller, SEA
Analysis: Miller became a consistent contributor in the Oakland offense despite being surrounding by continually moving parts, poor quarterback play and weak receiver support. He's averaged 60.7 receptions and 756 receiving yards in the past three seasons. Miller caught a career-high five touchdown passes in 2010.
I'm intrigued by the overhauled Seattle offense. Sidney Rice and Mike Williams are dangerous downfield targets on the outside and will draw safety attention, thereby producing ample space for Miller to split the seams. Now, it's just a matter of Tarvaris Jackson backing up the support tossed his way by Darrell Bevell, Pete Carroll and the aforementioned Rice.
11. Jermaine Gresham, CIN
Analysis: Gresham caught three or more passes in 10 games last season and made occasional appearances on the fantasy radar. He logged 52 receptions and 471 yards with four touchdowns. Gresham caught four or more passes in five of the Bengals' first six games.
The Bengals' move to start rookie Andy Dalton under center elevates Gresham's status. If he can stay healthy, Gresham may just stand tall as the Bengals' top receiver and a red zone beast.
And one for good measure …
12. Heath Miller, PIT
Analysis: Miller's production regressed markedly from its 2009 heights in 2010. He'd established career marks in receptions and receiving yards during that season, only to produce numbers similar to his 2007 and 2008 efforts last year. Miller missed two games in their entirety and was limited to a single reception in Week 13 against Baltimore. He caught two or more passes in 12 of his other 13 appearances.
If he can stay healthy, Miller will benefit from a full season reunion with Ben Roethlisberger. The bigger issue is the health and continuity of the offensive line to allow Miller to get out in pass routes more frequently. The former fantasy hero is a potential "sleeper" from his TE2 draft slot.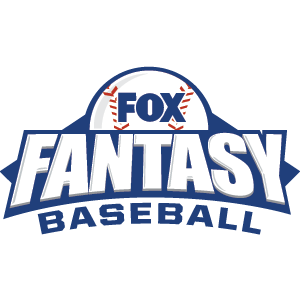 FOX Fantasy Baseball
Join or Create a Free League
Play Now!