Fantasy Football Tight End Rankings: Sorting the best of the rest
I believe it was Kierkegaard, or perhaps Dick Van Patten, who said, "If you label me, you negate me." It's a conviction understood all-to-well by Jimmy Graham.
The two-time Pro Bowler lost his appeal to be considered a wide receiver – and consequently, see a nice pay raise on his franchise tag – in part because his bio on several media platforms listed the 27-year-old as a tight end. The decision will cost Graham a cool $5.3 million, which equates to $24 per Twitter follower. That's a lot of cabbage to let others know you're about to #GoGetIT! in your morning workouts.
On the bright side, Graham retains his title as the premier talent of his position. In the past three seasons, Graham has hauled in 270 receptions for 3,507 yards and 36 touchdowns. To give those figures context, Dallas' Jason Witten ranks second in yards during that span…with a mark just over 2,800.
Unlike the Saints, Graham's merit has not been lost on fantasy owners. Jimmy G's average draft standing illustrates this love, ranking 9th in overall position, unheard of from a tight end. Witten likewise has seen affection from the rotisserie community, along with Vernon Davis, Julius Thomas and Jordan Cameron. Depending on how you feel about Rob Gronkowski, this contingent encompasses the best the position has to offer.
Yet, while there's little debate concerning this upper echelon of tight ends, which players make up the best of the rest? Here are the names to keep on your fantasy radar in 2014:
Starters
Jordan Reed
Some owners might contest that Reed belongs on the aforementioned list of favorites at the position. In truth, Reed's rookie year in Washington, while solid, was far from spectacular, failing to cross the 500-yard barrier and finding the end zone just three times. Worse, subtract back-to-back strong outings at the end of October, and Reed's per-game averages fall to pedestrian outputs of four grabs and 39 yards.
However, Reed's 2014 outlook might be the brightest of the bunch. Tight ends are a focal point in Jay Gruden's offense, evidenced by Tyler Eifert and Jermaine Gresham combining for 85 receptions last season under Gruden's attack in Cincinnati. Moreover, though Washington boasts a talented receiving corps, few in that group possess the short-route dexterity of Reed. Also helping Reed's case is his growing rapport with Robert Griffin III during offseason workouts.
Ranked as the No. 91 overall player in the FOXSports.com Fantasy Football rankings, Reed has the upside to finish the season as a top-50 asset.
Dennis Pitta
Don't worry about the possibility of Owen Daniels siphoning targets. There's a good chance Daniels gets hurt by the end of this sentence, anyway.
Due to missing 12 games in 2013, Pitta has lost the goodwill and pizzazz that accompanied Baltimore's Super Bowl victory 20 months ago. For astute fantasy managers, this is an advantageous development, as players from reigning champions usually see an inflated boost in their fantasy value (cough cough Russell Wilson cough cough). Although the acquisition of five-time Pro Bowler Steve Smith bolsters the wideout unit, the Ravens lack a dependable receiver over the middle. Coupled with the team's backfield issues, Pitta could be in line for 75-plus balls in 2014.
Martellus Bennett
He won't blow up the box scores, yet Bennett finished eighth in receptions and ninth in yards among tight ends last fall. Quite the feats given Jay Cutler spent a portion of the season on the sidelines. (Yes, I know Josh McCown played well under center, but c'mon, it's still Josh McCown.)
Bennett didn't see many looks in the red zone last year, but that's hardly a condemnation of his performance and more of a byproduct of happenstance. With Cutler back in the saddle and another year to digest Marc Trestman's system, Bennett is in line for a top-10 finish at tight end.
Greg Olsen
In the past two seasons, only Graham, Witten and Tony Gonzalez have snagged more receptions (142) and yards (1,659) than Olsen. Look for these good times to continue in 2014, as Carolina's receiving corps is filled with inexperience and banality. (Related note: congratulations to Jason Avant, who's successfully garnered "breakout candidate" status for the ninth straight season.) Kelvin Benjamin and Jerricho Cotchery will receive a share of the departed Smith's 109 targets, but look for the majority of those throws to head in Olsen's direction.
Stay Aways
Jared Cook
If you view his seasonal line, Cook's first year in St. Louis doesn't seem bad, finishing with 51 catches for 671 yards. Alas, considering the former Titan brought in seven balls for 141 yards and two scores in Week 1, his per-game averages of three catches for 35 yards in the following 15 weeks convey a disconcerting tone. Additionally, though a healthy Sam Bradford could spur Cook to a higher stratosphere, a full season from Bradford is a suspect proposition. Throw in the vaunted defenses of the NFC West and Cook is only an option in deeper leagues.
Coby Fleener
The Stanford product turned in a decent sophomore season (52 catches, 608 yards) to somewhat atone for a no-show in 2012. Those figures were also a corollary to the absence of fellow tight end Dwayne Allen, who missed 2013 with a hip injury. Allen has recovered from this ailment and has been a full participant in offseason workouts, painting an ominous cloud over Fleener's projection. Also not helping matters is the addition of Hakeem Nicks, giving Andrew Luck three viable choices amongst his receiving cohorts.
Fleener submitted two gems in last year's playoffs, but don't expect the performance to translate to fantasy success in 2014.
Eric Ebron
Detroit has stated its intention of utilizing the young gun out of North Carolina in more of a wideout role, vaulting the rookie up the draft board. While Ebron is an intriguing name, this elevated standing is dismissing the work of Brandon Pettigrew. The 29-year-old Pettigrew has not lived up to expectations in his pro career, but he's not been a disappointment, either, averaging 64 receptions per campaign in the past four seasons. Likewise, Joseph Fauria will likely continue as a red-zone bull's-eye for Matthew Stafford. Ebron could be a force as the season progresses, but with veteran options ahead of him, don't look for Ebron to be an immediate contributor.
Sleepers
Tyler Eifert
The Bengals plan to employ more sets featuring two tight ends under coordinator Hue Jackson, allowing more playing time for Eifert and Gresham. As the latter is considered the better blocking end of the two, the second-year Eifert will be conferred more chances to do work in the receiving arena. A.J. Green and Marvin Jones are one of the more effective wideout combos in the league, and Giovani Bernard (56 receptions in 2013) will do his fair share of damage from the backfield. Yet with Mohamed Sanu's development stagnating and Andrew Hawkins leaving for greener pastures, Cincinnati is absent a dependable entity in forays over the middle. It's a vacancy that Eifert is more than capable of filling.
Antonio Gates
Don't bury the man in favor of Ladarius Green just yet, as the venerable Gates finished third among tight ends last season in receiving yards. Granted, Gates had a horrible finish to the campaign, averaging just 40 yards per contest in the second half. However, this is partially an upshot to San Diego favoring the ground game in November and December, a trend that's illustrated in the game logs of Ryan Mathews.
Green will cut into Gates' production, but in early drafts, Gates is going unselected. The five-time All-Pro still has some gas left in the tank, so grab him in the later rounds of your draft.
Sphinx
Zach Ertz
The case for Ertz: he was a top-35 pick last April; with DeSean Jackson exiled and Jeremy Maclin's inability to stay healthy, Ertz will battle Riley Cooper and neophyte Jordan Matthews to be the primary target in Philly; the Eagles have been practicing with more two tight end sets this offseason.
The case against Ertz: even by rookie standards, Ertz was inconsistent in 2013; Brent Celek is still deemed the No. 1 tight end at the moment for Chip Kelly; questions remain if Nick Foles is the real deal.
While I'm leaning toward the former, the latter's sentiments will be an influence. If owners take a chance on Ertz, make sure to have a decent back-up in the wings.
Joel Beall is a writer for FOXSports.com and WhatIfSports.com. He lives with a Golden Tee machine and a jump shot that's broken. Reach Joel on Twitter @JoelMBeall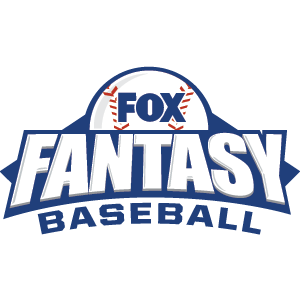 FOX Fantasy Baseball
Join or Create a Free League
Play Now!